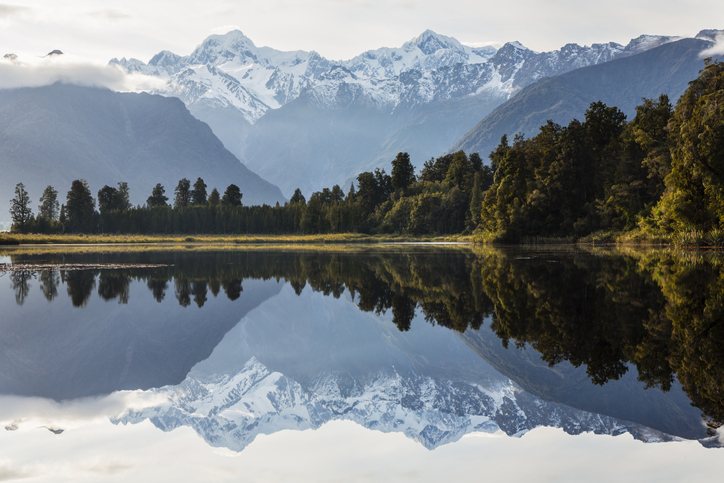 The Ngāi Tahu runanga is mounting a legal challenge to the Minister of Conservation's appointment decisions for the West Coast Conservation Board.
The iwi has two members on the board as of right, under the Ngāi Tahu Settlement Act, and Ngāti Waewae chairman Francois Tumahai holds a community seat on the board.
The iwi has been at odds with the board since last year, when member Dr Keith Morfett was elected as chair, defeating Ngāi Tahu chief executive Lisa Tumahai.
The Ngāti Waewae leader accused Dr Morfett of being culturally insensitive, and the board of being in thrall to Forest and Bird and other environmental groups, under his leadership.
Ngāi Tahu members boycotted meetings earlier this year, prompting DOC to run a mediation process.
Outgoing Conservation Minister Eugenie Sage reappointed Dr Morfett for a second term in her recent round of board appointments, and replaced long-serving Buller member Coraleen White with former Federated Farmers president Katie Milne.
Tumahai confirmed yesterday the rūnanga has filed for a judicial review of the Minister's appointment process, alleging that she acted unlawfully.
The action was filed in the High Court at Christchurch last Thursday.
Tumahai said the iwi had been trying unsuccessfully for some time to get the Crown to treat it as a true partner, and comply with Section 4 of the Conservation Act and the Ngāi Tahu Settlement Act.
Section 4 says the Crown must give effect to the principles of the Treaty of Waitangi and the Ngāi Tahu Act says it must cooperate with the iwi.
Dr Morfett said the board was made aware of the judicial review through DOC channels this week.
"The board is not privy to the details of the review except that the case is entirely between Ngāi Tahu and the Minister and our board is not named in the documentation. The court action must therefore have implications for all conservation boards."
Board members were "bitterly disappointed at the lack of good faith engagement from our iwi members."
After a series of workshops and a successful board meeting it came as a shock to find they were again without Ngāi Tahu members at the last board meeting, Dr Morfett said.
"In their absence the work of the board becomes problematic and I am awaiting advice from DOC and/or the Minister on how best to proceed. In the meantime, planning for our scheduled meeting in Fox Glacier is proceeding."
The Conservation Board is due to hold its two-monthly meeting in Fox next week with a meet-the-public session the night before.
Local Democracy Reporting is a public interest news service supported by RNZ, the News Publishers' Association and NZ On Air.