Southbridge School pupils have planted hundreds of native trees and hunted for bugs on farmland alongside the Lee River.
About 30 pupils helped plant 400 trees as part of a Kids Discovery Plant-Out Day, supported by Te Ara Kākāriki and Ellesmere Sustainable Agriculture.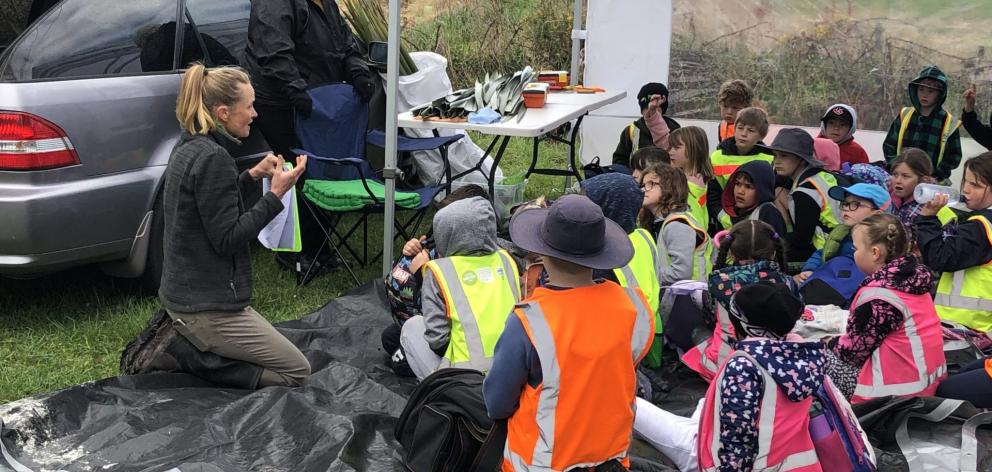 The day included a variety of learning opportunities - but the 'Bug Hunt' with Environment Canterbury senior youth engagement adviser, Matt Stanford, was particularly popular.
He explained the importance of invertebrates in the ecosystem and then asked the pupils to search through the vegetation for specimens.
The children added their discoveries to the iNaturalist app, which allows their findings to be logged and confirmed by scientists. See the results here.
Teacher Simon Dakers said it had been inspiring for the pupils to take their learning about biodiversity and sustainability into the field.
They would continue to work on the site, monitoring it and calculating the presence of five native birds species and the percentage of plant survival in the first year.
Dakers said a bug hunt went down well with the kids.
Project Tinaku co-ordinator Johanna Blakely thanked landowner Peter Legg for allowing the children "the opportunity to get involved in a restoration project so close to home".
"We are grateful to everybody who assisted on the day and of course for the funding provided by the Jobs for Nature programme, from the Ministry of Primary Industries, which enables the Tinaku project to carry out valuable restoration projects to improve the biodiversity of our region, but also provide opportunities for students to engage with natural spaces," said Blakely.