A man who police were hunting in Rolleston after he allegedly crashed a stolen vehicle and fled on foot has been arrested.
Residents in Rolleston were told by police on Friday morning to secure their homes and vehicles as they tried to locate the man in the area.
But the saga ended this afternoon with police confirming the man was taken into custody about noon.
The Ministry of Education has also lifted the lockdown on schools and early childhood centres in the township.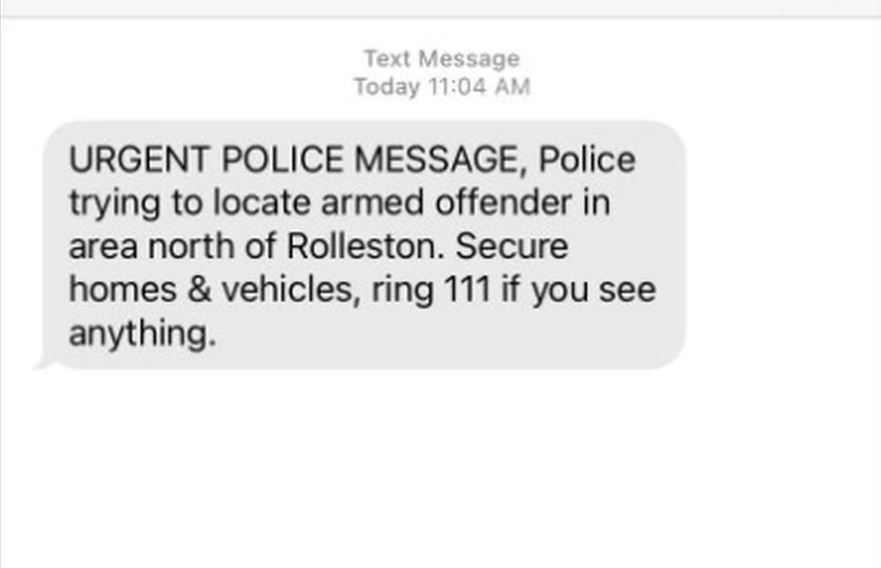 It was initially thought the man was armed and Selwyn residents were contacted by police via text message this morning telling them to ring 111 if they see anything suspicious.
The message - sent to households in Broadfield, Prebbleton, Rolleston, Springston, Weedons and West Melton at 11.04am - told residents to secure their homes and vehicles.
It said police were "trying to locate an armed offender in the area north of Rolleston".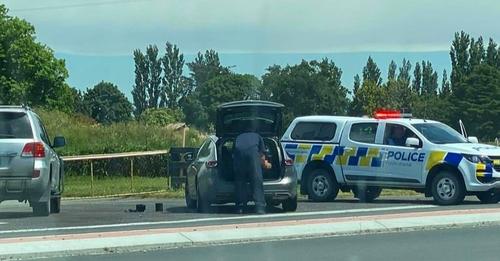 Another message was sent about 12.30pm, saying police were "standing down".
Police confirmed the man was arrested without incident in the Weedons/Rolleston area. He was not armed when police located him.
"Police would like to thank members of the public for the assistance and patience while we looked to locate him," a spokesperson said.
"We understand this was a distressing situation while it unfolded but we want assure members of the public there was no imminent threat to their safety."
An update on charges will be provide when able, the spokesperson said.
The hunt for the man is thought to be connected to a high-speed chase through Canterbury earlier this morning.
Police confirmed at 11.28am they were alerted to a report of a man in a stolen vehicle in Washdyke just before 7am.
The man fled police after officers signalled him to pull over and drove towards Rakaia, where he allegedly stole another car and drove to Rolleston.
The man is understood to have crashed on Weedons Ross Rd and fled the scene on foot.
Police then located and arrested the man "without incident".
​- Additional reporting NZ Herald