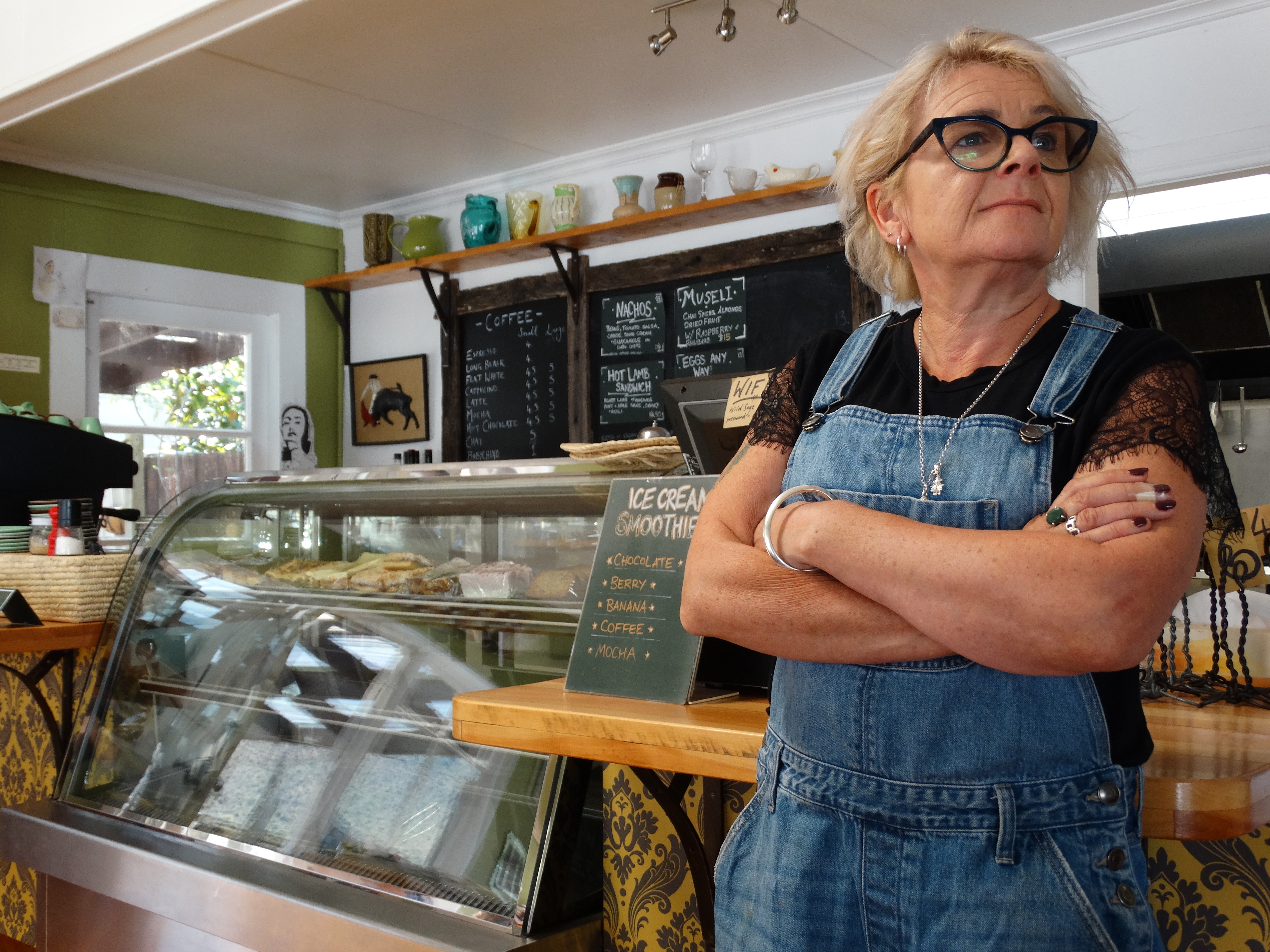 A Kurow cafe owner has slammed a food distribution company for its "disgusting" lack of support amid the Covid-19 outbreak, despite the situation being rectified.
About 11am yesterday Jane Crashley, who owns Wild Sage in Kurow, received a text message from Bidfood that informed her that her account was in arrears and that her account had been placed on a "temporary stop credit" until the bill, which amounted to about $500, was paid.
Ms Crashley said at a time when many small businesses, particularly in the food service and hospitality industries, were struggling, the advisory came as a shock.
"It was pretty disgusting, I thought. It's the principle."
However, just minutes after the Otago Daily Times approached Bidfood to clarify her situation, which a staff member who did not want to be named declined to comment on, Ms Crashley contacted the ODT to say her account had been reinstated.
While happy with the outcome, she said the stress of situation and the belief she was not going to be able to order food and ingredients from the company for at least a week was not needed.
"Most businesses are hand-to-mouth. Small businesses, especially, survive on revolving credit. I'm not crying poor and I'm not saying 'poor me'. I think it's really bad, given the circumstances, for a business to suddenly say ... it's almost like they're saying 'Well, we'd like your money know in case you go out of business and can't pay us'.
"The Government is going to be looking after small businesses. Why aren't other businesses looking after those small businesses?"
While the issue will not force the closure of her cafe, she feared Covid-19 might.
Mrs Crashley, who has owned the cafe for 16 months, had recently employed temporary staff from Australia, as she could not find staff in Kurow, but they were forced to return because of the virus outbreak.
Her custom had steadily decreased since the end of January and she estimated she was about 30% down on takings compared with the corresponding time last year.
She planned to apply for assistance through the $12.1 billion Government package announced this week.
Mrs Crashley implored larger companies to show their customers some leeway in the current climate.
"If somebody is on a lifeboat and someone doesn't throw you a life jacket, what does that say about them? That's how it feels."
Meanwhile, she was putting her nursing background to good use by talking with people cycling the Alps 2 Ocean cycle trail, which passes through the area.
"I have got cycle groups I am feeding ... I'm asking where they are from, where they have been in the country, are they unwell, all those things. I don't want them in my establishment if that's the case.
"At least I've done my due diligence to look after this community and them, as well."