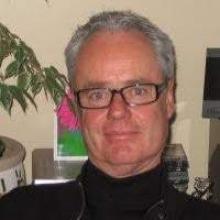 Alleged racist and xenophobic comments targeting Tourism Waitaki staff over the "Sweet Spot of New Zealand" campaign have been reported to police.
On Sunday, Tourism Waitaki issued a press release about comments on social media, regarding the organisation's winter marketing campaign, showing a "dangerous undercurrent of cyberbullying, racial harassment, and xenophobia".
Board chairman Mike McElhinney said a letter from staff, concerned about comments allegedly targeting them, was presented to the board last week.
The board supported staff to take their complaints further, Mr McElhinney said.
Letters had also been sent to the Human Rights Commission and Netsafe, which advised staff to report it to the police, he said.
Neither Tourism Waitaki nor the board would disclose the number of alleged racist and xenophobic comments that had been reported, or any details of them, while the complaint was under investigation.
Videos released as part of Tourism Waitaki's marketing campaign, dubbing Waitaki "The Sweet Spot of New Zealand", have attracted a lot of criticism in the district.
The Oamaru Business Collective wrote to Mr McElhinney requesting the entire campaign be withdrawn, chairwoman Cara Tipping Smith saying it undermined local pride and detracted from the hard work done by previous campaigns to "positively promote our unique and magnificent region".
The Waitaki Tourism Association and Waitaki Whitestone Geopark Trust called for a more collaborative approach to marketing the district in the future.
Trust chairwoman Helen Jansen said it was disappointed it was not invited to be a part of any discussion around the messaging of the campaign, which referred to the geopark.
When the campaign was launched in May, Tourism Waitaki said it would include an 11-episode web series, run over 16 weeks. Five episodes have been released so far.
Last week, general manager Margaret Munro announced the campaign's "second phase" would use photographs and focus on the businesses aligned to the "Sweet Spot".
Mrs Munro said the organisation was "reviewing the remaining video content".
While she acknowledged the campaign had "not resonated with some locals", she claimed feedback nationally and locally had "largely been positive".
Mr McElhinney said the campaign was designed to be quirky and get a bit of cut through in a competitive industry.
"Quirkiness gathers attention, and it certainly gathered attention, it's just a shame that some people have to vent their spleen as a keyboard warrior about it."
Mrs Munro had assured the board the campaign was ''going to move on and move up to a different level'', Mr McElhinney said.
A police spokeswoman confirmed police were aware of the complaint and were making inquiries.