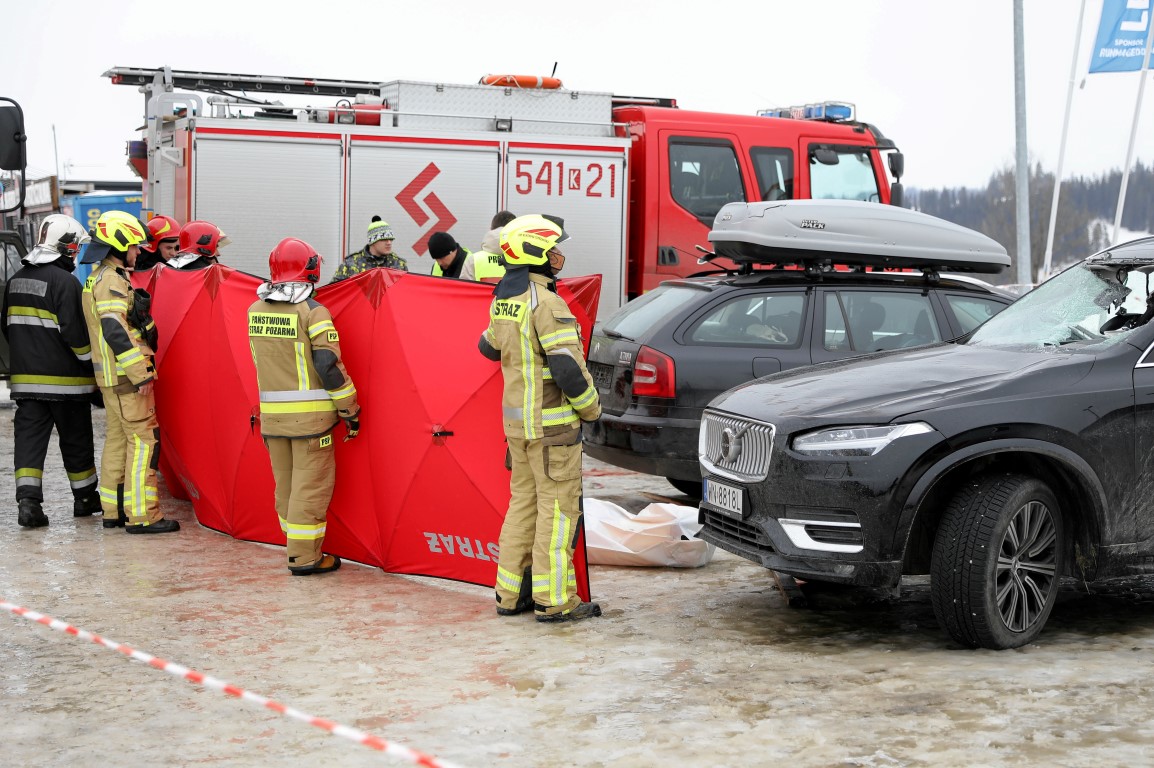 Wild weather has claimed several lives in parts of Europe and caused chaos for thousands of travellers.
In the southern Poland ski resort of Bukowina Tatrzanska, a 52-year-old and her two daughters, aged 15 and 21, were killed on Monday (local time) when high winds tore the roof off a ski rental shop.
The mother and the 15-year-old died at the scene, while the 21-year-old died later in hospital, Polish media reported.
A fourth victim, the father of the family, was in hospital in a state of shock, private broadcaster Polsat News reported on its website.
Meanwhile, heavy winds knocked down numerous trees in Slovenia, disrupting traffic and killing one person, while thousands of households in northern and eastern Slovenia were left without electricity.
A 52-year-old local man was killed near Podvelka in northern Slovenia while driving a car as a tree fell on his car, the Police said.
The wind blew up to 100kmh, the Slovenian Environment Agency said.
The Slovenian Forest Service issued a warning that people should not walk or work in forests while the vicious wind persists, saying that would be "extremely dangerous".
The deaths came after a storm lashed Britain and northern continental Europe on Sunday, forcing the cancellation of hundreds of flights, train services and sports matches.
More than 200 flood warnings were issued across Britain. One severe flood warning was put in place in Yorkshire, northern England, where water was predicted to overflow flood defences and potentially threaten lives.
The storm caused major disruption to transport across the region; in the Netherlands, around 240 flights to and from Amsterdam's Schiphol airport, one of Europe's busiest, were cancelled as Storm Ciara roared in off the Atlantic with gusts of up to 120kmh.
In Germany, where Ciara was named Sabine, about 180 flights to and from Frankfurt airport - about 15% of all planned flights - were axed.