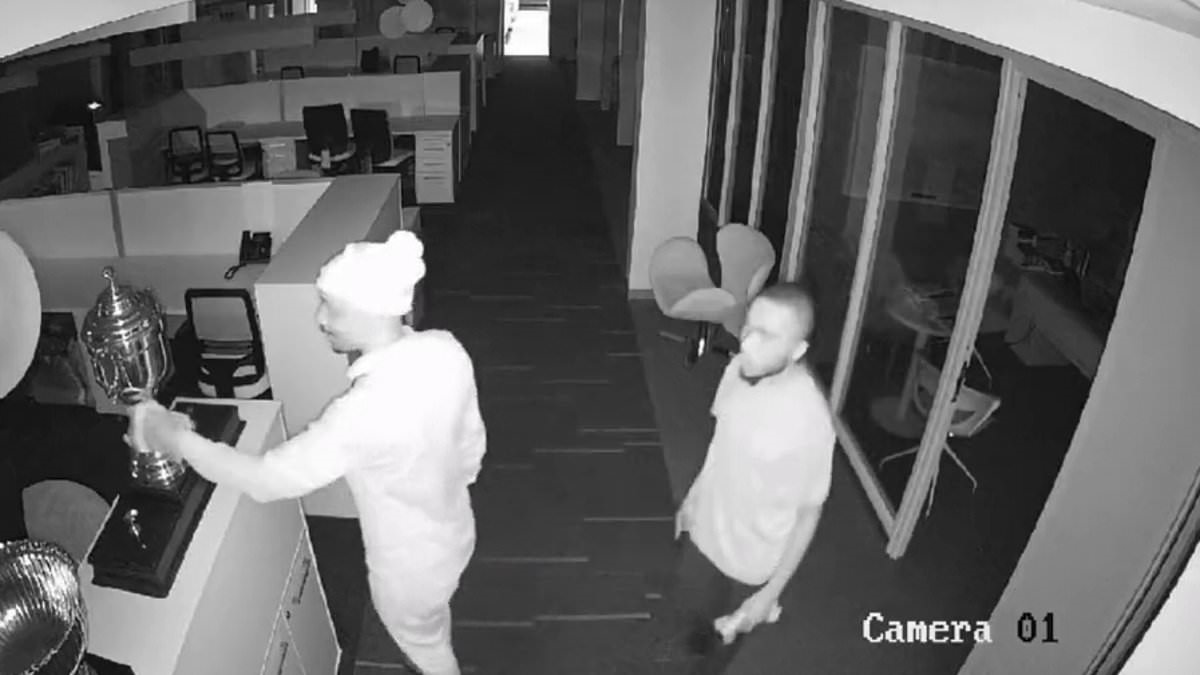 Bungling burglars who broke into the South Africa Rugby Union's offices stole Springbok jerseys but left the Rugby World Cup trophy behind.
Video shows the burglars putting their hands on a trophy but ultimately ignoring it in favour of signed jerseys, whisky and laptops.
The burglary took place at the hilltop office complex in Cape Town's northern suburbs where the union is among the tenants and the break-in included its offices, a spokesman told Netwerk 24.
The replica trophy that Springboks brought home with them from France after edging New Zealand in the final in Paris was safe, the spokesman added.