Queen has arrived in Dunedin ahead of tonight's concert at Forsyth Barr Stadium and legendary guitarist Brian May has already made a new friend in the city.
The band and their singer Adam Lambert arrived at Dunedin Airport yesterday afternoon, with drummer Roger Taylor's wife sharing a video of the arrival on Instagram.
Meanwhile, May has been seen by a fan in St Clair, who said it was "amazing" seeing his favourite guitar hero.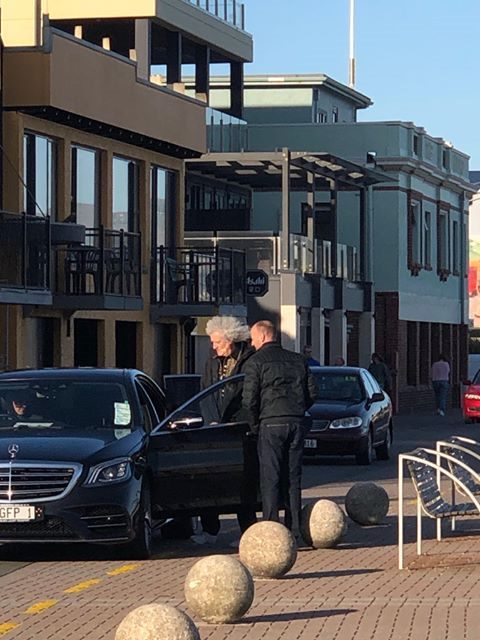 May yesterday shared a video of himself on Instagram walking along a Dunedin beach and his "new friend" a red-billed sea gull.
"Getting to know Dunedin!
"My first time ever on the South Island of New Zealand. Nice brisk walk and met a new friend, a red-billed gull, chasing my blues away.
"Also unexpectedly met a lovely bunch of Vegan humans nearby."
Gates open for Queen + Adam Lambert at 6pm.