Andrew Noone has been elected the new chairman of Otago Regional Council against a backdrop of protest.
He is taking over from Marian Hobbs, who was voted out by councillors this morning.
Councillors voted 9-2 in favour of her removal. Ms Hobbs abstained.
Mr Noone, her replacement, was then chosen as chairman. He was the only nominee. Ten councillors supported his appointment and two abstained.
"We will be a team of 12," Mr Noone said upon taking on the role.
The change in chairmanship took place amid some acrimony.
Protesters gathered outside the Dunedin building that houses the council chambers, Philip Laing House, in Rattray St from 8.30am.
They then filled the public gallery.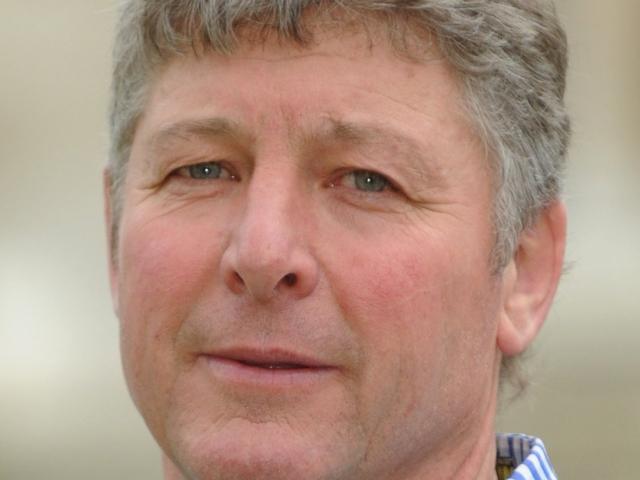 The demonstration was organised by the Central Otago Environmental Society and several people there carried signs.
In promoting the event on Facebook, the society argued Cr Hobbs faced the vote because she was "a battler for the environment in Otago, and particularly our rivers".
Councillors have said the vote was about leadership, not water policy.
The society had earlier argued some councillors ought not to be allowed to vote because of conflicts of interest but that was rejected by the Office of the Auditor-General.
The extraordinary meeting, called specifically to consider the removal of Cr Hobbs as chairwoman, started at 9am.
Outbursts from the public followed the vote.
Cr Hobbs, a former minister for the environment in national politics, is in her first term as an Otago regional councillor.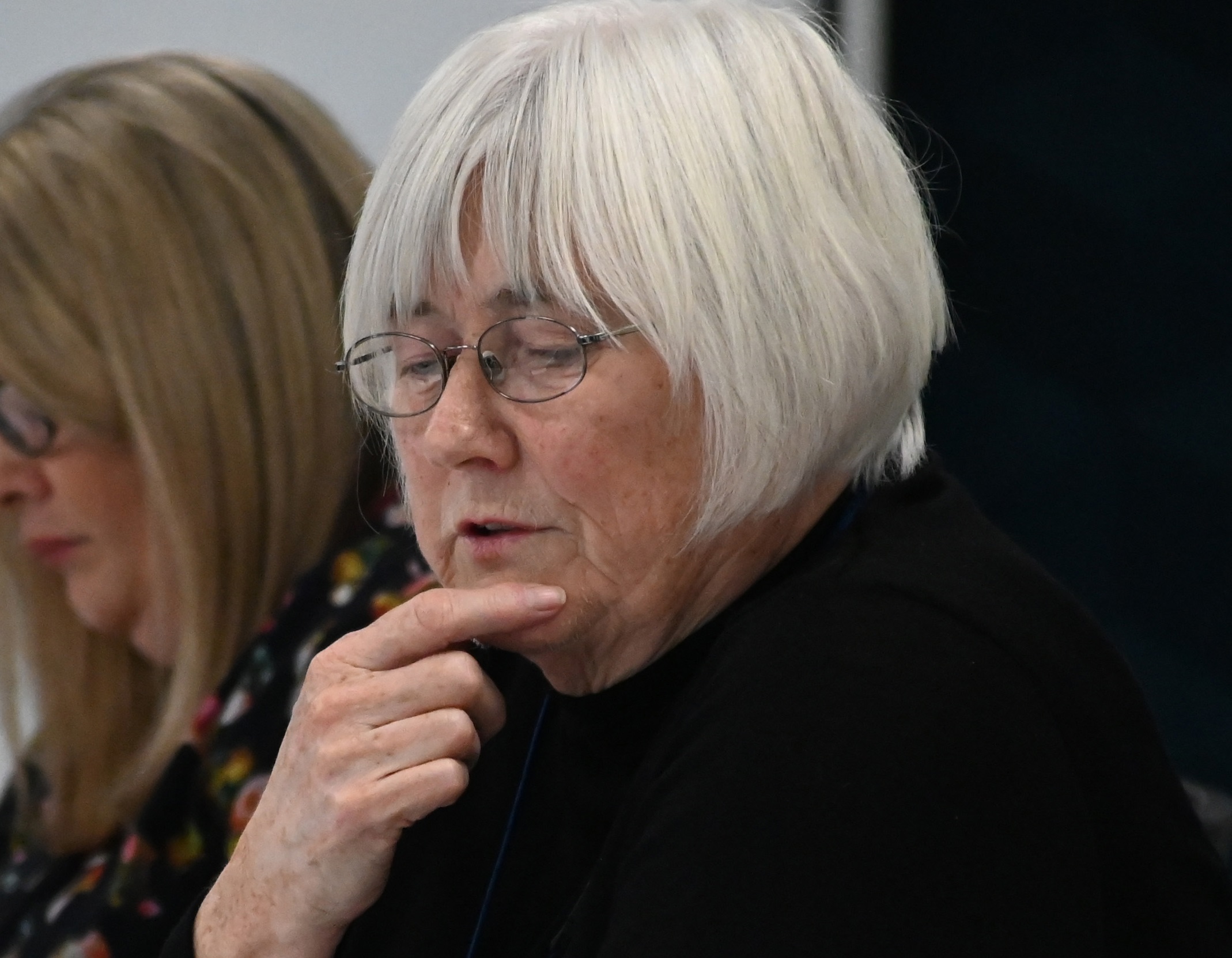 She was sometimes criticised for being out of sync with her team of councillors.
Councillors were also miffed that she did not stand aside when it was clear she had lost their support.
Nine councillors signed letters on June 15, requesting the extraordinary meeting. Cr Hobbs conceded she had essentially no chance of keeping the role but she vowed to have it stripped from her in a public setting.
Mr Noone's career in local government began nearly three decades ago when he was elected on to the Waikouaiti Coast Community Board.
After two terms there, he joined the Dunedin City Council in 1998 and was determined to be "a good representative of the Waikouaiti Coast area''.
He retired from the city council in 2016 after 18 years as a councillor.
He is serving his second term on the Otago Regional Council.
A sheep and beef farmer for more than 30 years, Mr Noone was fined $500 by his own council in 2018 after a complaint about sheep trampling in a waterway.
Mr Noone called it a mistake, describing the waterway as a swale that sometimes held water, and council staff said a prosecution was not warranted.
Former deputy chairwoman Gretchen Robertson has described Mr Noone as experienced and well liked - intelligent, kind and down to earth. As chairman, "Andrew is the right choice for right now".
He is also deputy chairman of the Dunedin District Licensing Committee and a certified Resource Management Act commissioner.
In an opening statement to the meeting, Ms Hobbs said it had been a long 21 days since she was notified of the plan to remove her.
"I was too effective in pushing the water reforms," she said.
Applause followed her speech.
Cr Michael Deaker said the council needed knowledgeable, unifying, calm and cohesive leadership.
Cr Alexa Forbes said framing the issue as just about personality and leadership was "rubbish".
Cr Bryan Scott said "our chair called a spade a spade and, frankly, some people didn't like it".
Cr Gretchen Robertson said councillors had not been working as a team.
"I do feel sad about where we've got to."
She said Ms Hobbs would still have a strong role in the council.
Deputy chairman Michael Laws, chairing the meeting, rejected the idea that the council was trying to ignore national standards.
Collegiality was critical, he said.
"I don't believe this council has walked away from you. I believe you've walked away from this council," he said to Ms Hobbs.
"The job of chairperson is to work with us all."
"Shame," a member of the public responded.
Ms Hobbs said she would not back away from arguing for the environment.