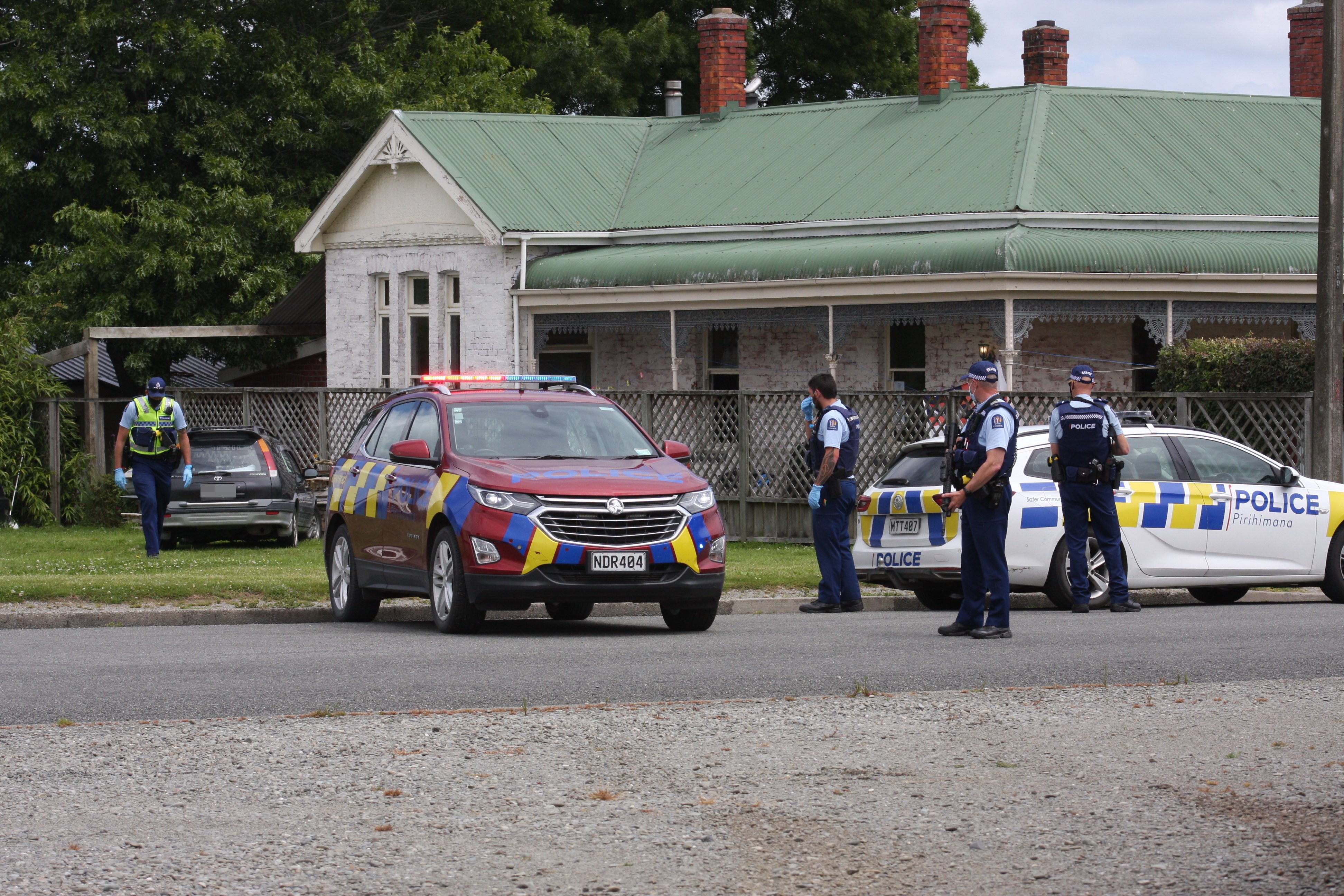 A Winton bar manager was on the balcony of his accommodation when he saw a man running from a property opposite yesterday.
Middle Pub manager Deejay said he then saw the man get into a car, spinning its wheels as he drove away.
It was not until police arrived he had any idea about what had happened.
Police yesterday confirmed there had been a firearms incident in the central Southland town where one person was wounded.
''Police were called to a Park St address around 1pm where it was reported that a firearm had been discharged,'' a police spokesman said.
Police along with the armed offenders squad attended, cordons were put in place and a nearby school and kindergarten were put into lockdown.
''Staff arrived to find a man with gunshot wounds, who was transported to hospital for treatment.''
A St John ambulance spokeswoman confirmed St John was called to the scene about 1.21pm.
The man, in a critical condition, was transported by ambulance to Southland Hospital.
He remained in a critical but stable condition last night.
A 19-year-old man was later located in Invercargill and arrested.
At the time, Winton School updated parents via Facebook.
Its post said the school had been in lockdown since 1.15pm after a police directive.
''After many drills over the past few years, all students and staff have responded quickly and are safe in their allocated spaces.''
A later post advised parents children would be released from school at 2.45pm.
Winton Kindergarten pupils were able to exit the premises through another exit point about 2.30pm.
Children were greeted by their parents with big hugs.
For Deejay, the incident came as a complete shock.
''You just don't expect all these types of things here. I've been here three years and I've never heard anything like it.''
Deejay said police checked the CCTV camera records at the pub from its car park feed.
He would be going to police to give his statement, he said.