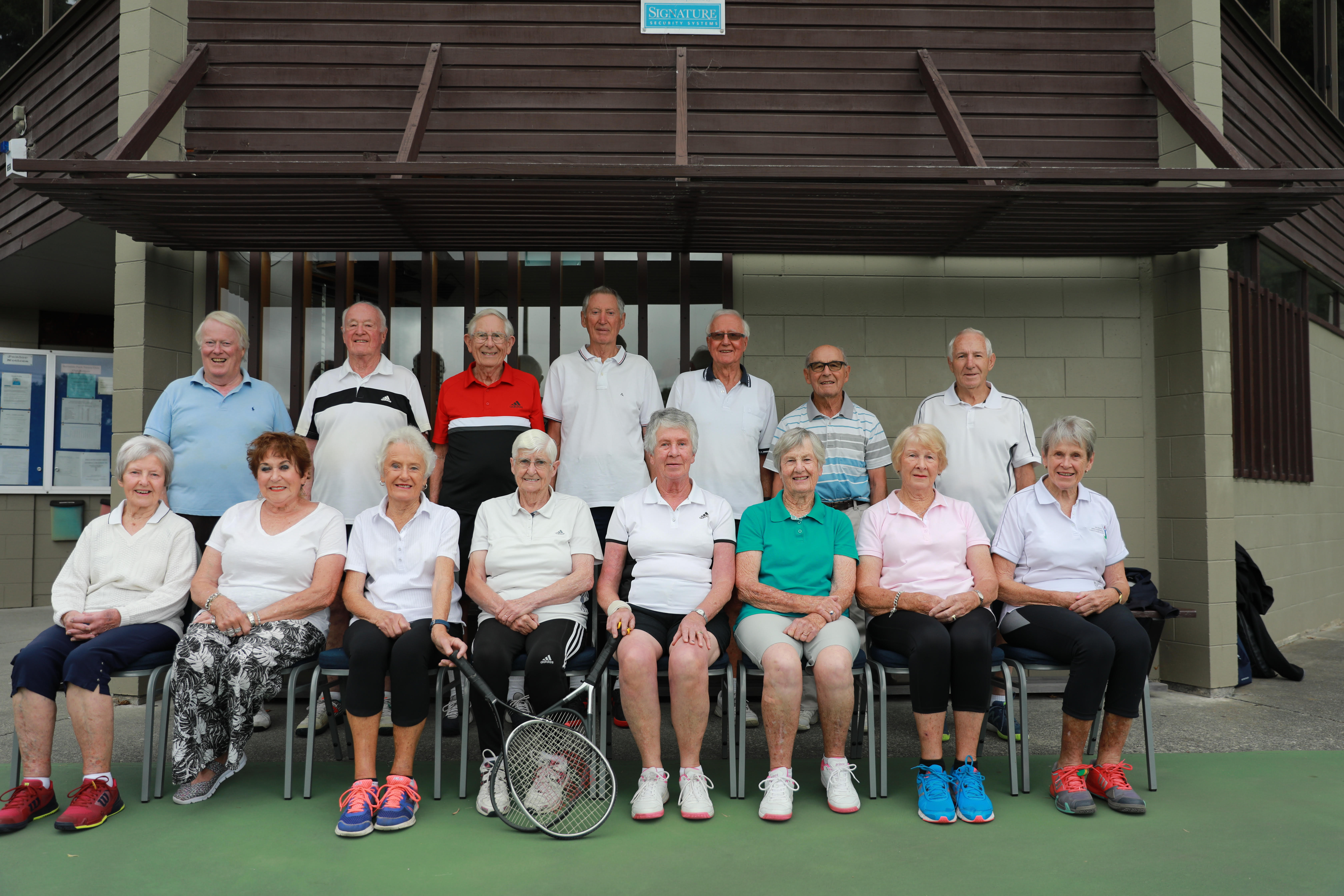 A group of octogenarians with more than 440 combined years of playing time at a Christchurch tennis club have no interest in giving the game away any time soon.
The 15 men and women who play at the Burnside Park Tennis Club are all aged between 80 and 88, and are believed to be the oldest regular tennis playing group in Christchurch.
They meet at the courts every Tuesday and Thursday morning all year round and have been members for a combined 443 years.
The group play with about 50 other senior players, all over the age of 50.
Club spokeswoman Allanah James said the group are an inspiration to everyone on court.
"I play with them and against them and they run me round," she said.
"I've just retired and I'm in my early 60s and they're all just so inspirational.
"They are what I want to be like when I am their age.
"It's an endorsement for staying active later in life.
Mrs James said the group plays for 90min but most of them turn up for a warm-up 30min before the matches start.
"They are so precise with their shots," she said.
"They know where to place the ball to make you run around, that's for sure.
"We felt it was time to celebrate them for their continued contribution to our club."
One of the group's members, Monica Devine, is the grandmother of current White Ferns cricketer Sophie Devine.
The two oldest are husband and wife Peter, 88, and Adrienne, 87, Rowe.
Peter has been playing at the club for 18 years and Adrienne has been a club member for 34 years.
The longest playing member of the over 80s is Ellen Harris who has been at Burnside for 55 years.