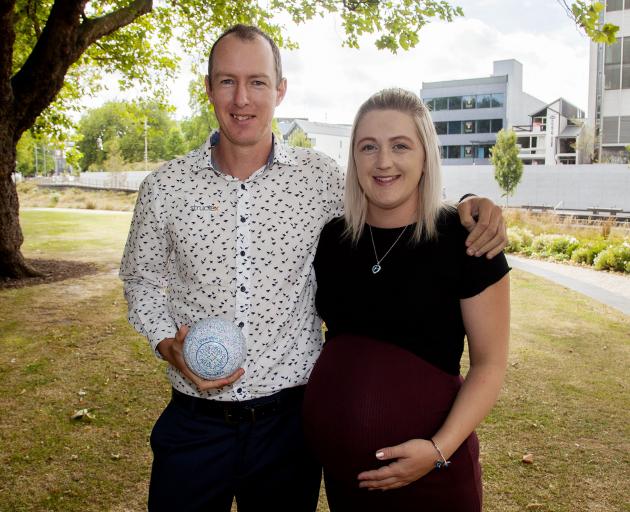 Not much can stop Andrew Kelly dominating on the bowling green - except the arrival of his first child.
Kelly, 29, won his maiden national men's singles title last week at the Papanui Club with a dominant 21-7 win over Scotland's Ryan Burnett in the final. He was also a defeated finalist in the pairs.
His form has seen him selected in the Blackjacks squad for the upcoming transtasman test series against Australia on the Gold Coast from February 4-6.
But the birth of his daughter, who is due on January 27, could see him choose fatherhood over representing New Zealand.
"She could come anytime. It's still all up in the air really," said Kelly.
"Obviously at the end of the day, bowls is a game and I'll never get a chance to be around my first-born again, that's a one-off."
Kelly has been named to lead the men's triple and four, and says the decision to stay or go will come down to whether his baby girl arrives before the team departs. Supporting his partner Nicole is a priority.
"I'm not just going to fly off and leave her high and dry. If she does come earlier that does make things a bit easier," said Kelly.
The transtasman series will act as a final trial for the Blackjacks ahead of the World Bowls Championships on the Gold Coast from May 26.
Kelly is an engineering technologist by trade, and says his biggest stage to date would be representing New Zealand at the Asia Pacific Championships. He's hoping his current run of form will see him make the cut for bowls' biggest stage.
"That's certainly the primary focus to not only attend that, but bring home a couple of medals," said Kelly.
Fellow Canterbury bowlers Katelyn Inch - who won the national women's singles and pairs title last week - and Gary Lawson have also been selected in the transtasman series squad.
Women: Jo Edwards, Selina Goddard, Katelyn Inch, Val Smith, Wendy Jensen.
Men: Shannon McIlroy, Gary Lawson, Ali Forsyth, Mike Kernaghan, Andrew Kelly.