No one in Christchurch has been sweating on the Breakers making their last-gasp push for the ANBL play-offs more than Canterbury Rams general manager Caleb Harrison.
Harrison likely isn't one of the more die-hard Breakers supporters in Christchurch, nor does he have a gambling problem.
But, being responsible for bringing the Breakers to Christchurch, he has an invested interest in Friday's game being a do or die encounter.
With the Breakers winning their last three games on the trot, the stage is now set tomorrow night at Horncastle Arena for one of the Auckland-based franchise's biggest matches in recent history and tickets are selling fast.
They play the South East Melbourne Phoenix in their final round-robin match and need a win to likely book a spot in the play-offs.
"It's been very stressful to say the least. I've felt like I've been part of the games," said Harrison.
If the Breakers were out of the play-off picture, there's no denying tomorrow's game had the potential to flop in terms of hype.
Harrison admits to being a nervous wreck watching the Breakers 91-87 win over the Brisbane Bullets last Friday.
He was anticipating the Rams would be running the Breakers game at a loss when they fell behind by eight midway through the third period, only to haul themselves back into the contest again.
Since the Breakers defeated the Bullets to keep their season alive, around 400 tickets have sold each day.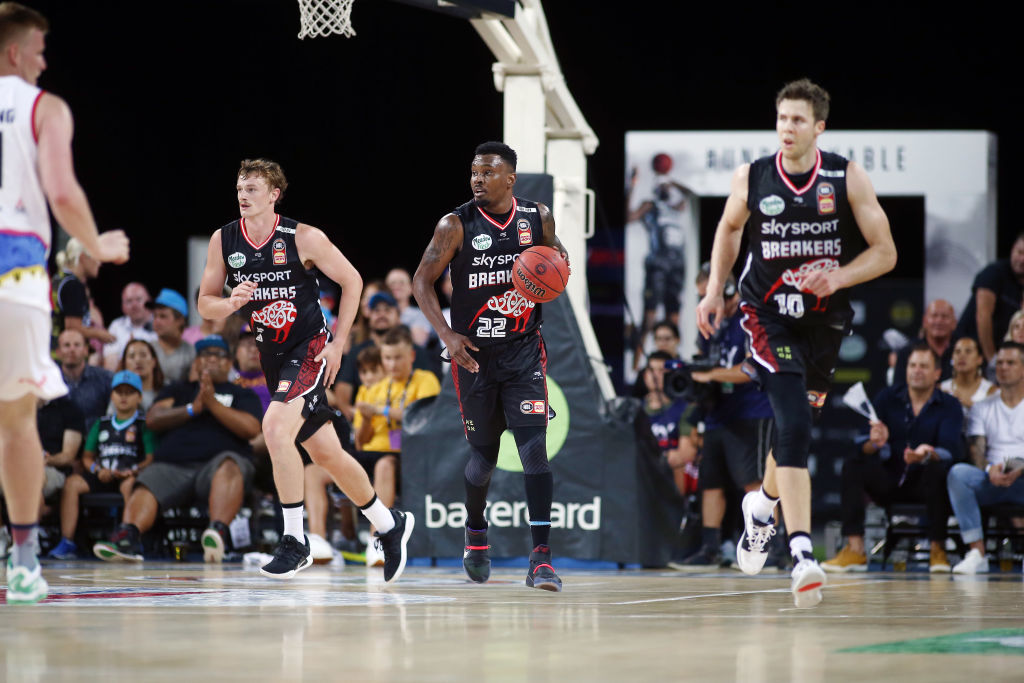 As of Wednesday, there were fewer than 500 tickets remaining.
With the cost of bringing the game to Christchurch now looking like it will be covered, future high profile games in the city are looking more likely.
"It puts us in a position where we can take further risks if we're going to recover our costs, which was looking questionable before this play-off push," said Harrison.
In December, the Rams brought the Breakers to Horncastle Arena, but were unable to recoup their costs on that occasion with only 3400 tickets being sold.
"The big thing with it is the kids in Christchurch get to see these games.
"The real winners are these 12 or 13-year-old kids that can go along to a game now. Otherwise, they wouldn't be able to see their heroes in person."
The Rams are owned by Caleb's brother Andrew and his wife Nicky, who resurrected the team in 2014.
Since then the Rams have brought a number of high profile games to Christchurch including the Tall Blacks' Asia qualifying game against Jordan in 2018 and the NBL final four in 2019.