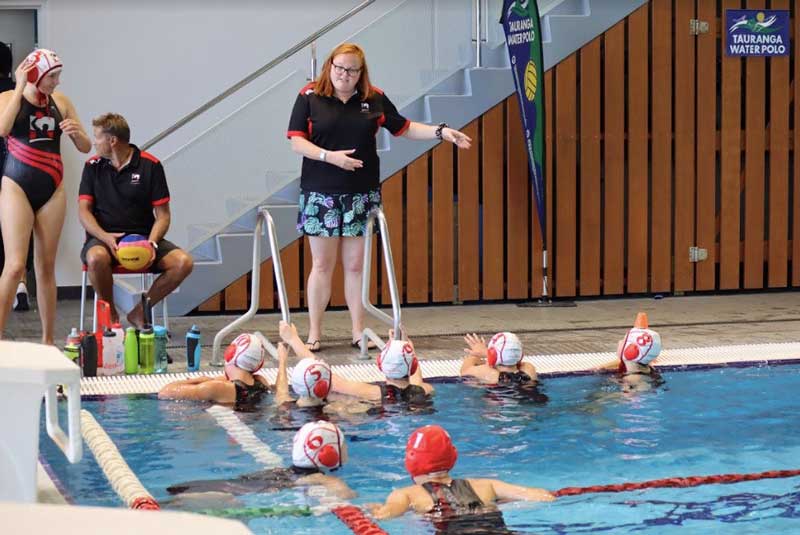 Laura Hammond's passion for water polo is undeniable.
The 22-year-old works as an early childhood teacher, studies full- time and has been named national volunteer of the year for her sport.
"I probably devote four hours a day to water polo," she said. "To be honest I've avoided trying to calculate it because I thought it would be a scary amount of time."
Hammond, who lives in Bryndwr, said she started playing mini polo before moving into water polo proper during her time at Cobham Intermediate.
By the time she reached Burnside High School, she had become a referee and had started running age-group programmes after that.
"I realised the training as a player and the ones I was meant to be coaching were overlapping so I had to pick one."
Hammond is now an integral part of Canterbury Water Polo where she runs the under-12 programme and the year 7 and 8 intermediate programme and she assists in running the mini polo for beginners, the under-14 age-group and the secondary school competition.
"It is a real honour to be recognised for the work you do," she said
"I try to say no to some things but I often end up with more to do.
"I like to see happy kids coming back to play water polo, missing it when they don't and getting to see them improve.
"It's cool to watch kids grow and learn and become older players who still love the sport."
Hammond said she is keen to see the sport grow, not only within Canterbury but across New Zealand.