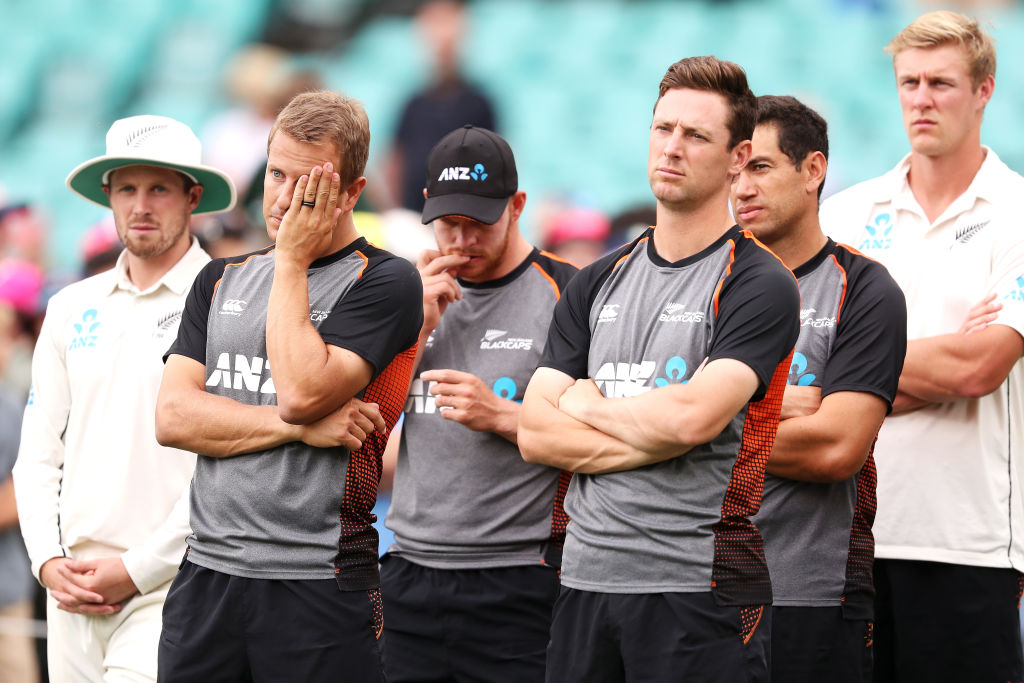 The Black Caps tour of Australia was the greatest example of being under prepared and overly optimistic since Gallipoli.
Unfortunately, this time the Australians weren't on our side.
The comparison might seem over the top, but much like one of our greatest historical tragedies, if the Black Caps weren't getting battered on the front line they were succumbing to injury and illness.
A sixth of the New Zealanders who landed at Gallipoli in 1915 perished. Meanwhile, six of the original Black Caps squad of 15 were left unable to don their whites and represent their country.
Sadly, it's an increasingly politically correct climate we're living in, so let's continue with comparisons to something lighter.
It seems difficult to remember the optimism most of us felt heading into the first match of the Black Caps test series in Australia just a month ago.
Unfortunately, the reality of playing the Aussies in their own backyard was much like the feeling many of us felt returning to work this week.
Yes, it was fun sitting back enjoying the sun, eating ham for days on end and sinking a few cold ones safe in the knowledge not much can go wrong - similar to watching the Black Caps test side over the past couple of years.
An improbable win for NZ over an out-of-sorts Pakistan in the UAE, followed by our domination of the sub-continent battlers on our green tops, and then a series win over the Poms was the icing on the cake.
The feeling going into Perth was akin to the first beer on New Year's Day after the shameless bender that began on the final working day of the year and peaked just hours ago on the other side of a dusty sleep.
It's 2020 - and you feel like a new man. But in reality, even though you've come in hot, the Australians - just like the 40-hour working week - are ready to watch you sap yourself in the scorching sun before punishing you so badly you decide to start the working year by taking a mental health day on day five for three weeks on the trot.
Some comfort should come from returning to home soil, but the No 1 ranked Indians are on their way.
Will we rediscover our mojo and hard work ethic that went missing across the ditch? Or, with a one-day and T20 series against the Australians following India in March, will it be a punishing push through to Easter?