Hagley Oval will be the venue for six matches in the upcoming 2021 ICC Women's Cricket World Cup including the final.
The matches, including an epic showdown between the New Zealand White Ferns and England, will be played between February 18 and 28, 2021. The schedule was confirmed at a launch in Wellington today.
The final will take place at Hagley Oval on March 7, 2021.
ChristchurchNZ says the city can expect an increase of more than 15,000 visitor nights during the world cup, nearly $3 million in visitor spending, and significant exposure in key overseas markets, particularly Australia, India and the United Kingdom.
Fans across all six New Zealand host cities - Christchurch, Dunedin Auckland, Hamilton, Tauranga, Wellington - will all get a taste of the White Ferns in action as the hosts take on the rest of the world.
The eight-team round robin format will see all teams play each other, with the top four teams qualifying for the semi-finals.
Prize money for the showpiece of women's international cricket will total NZ$5.5 million, and all matches will be broadcast live to a huge global audience.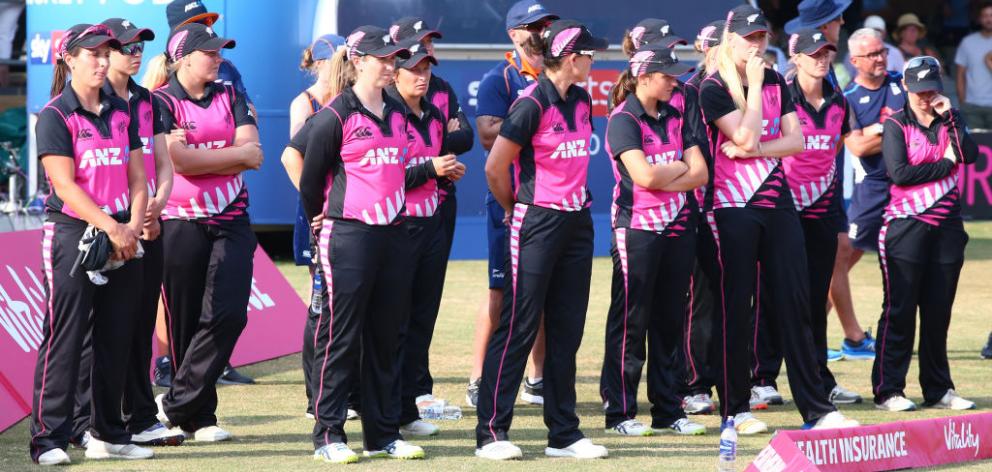 ICC CEO, Manu Sawhney said: "The ICC has made a long-term commitment to elevating women's cricket as part of our strategy to grow and develop the global game.
"We want to build a sustainable foundation for women's cricket. It is about building a product that fans want to watch, that kids want to take up, that sponsors and broadcasters want to be part of.
"We are extremely proud of the significant progress we have made in increasing prize money for ICC events over the last few years, with the ICC Women's Cricket World Cup 2021 in New Zealand having $NZD5.5 million dollars available in prize money compared to $NZD3.1m in 2017 and $NZD316,000 in 2013."
Loren Heaphy, ChristchurchNZ general manager of destination and attraction, says the match allocation for Christchurch is a win for both residents and the city's ability to host sporting events.
"We are extremely pleased to host these matches at Hagley Oval, arguably the most beautiful cricket ground in the country," Ms Heaphy said.
"Ōtautahi Christchurch continues to reassert itself as a prominent New Zealand urban centre and a viable host city for major international sporting events."
Jeremy Curwin, Canterbury Cricket chief executive, says the tournament represents "a huge moment" for cricket in Canterbury
"To host such an iconic event at Hagley Oval is brilliant," Mr Curwin says. "But to be asked to host the Final really is a once in a lifetime opportunity for the city."
Highlights of the match schedule revealed today include:
Christchurch to host the final on March 7 under lights at Hagley Park on the back of five pool matches.
Eden Park to host a bumper opening weekend featuring the White Ferns on Waitangi Day, followed by defending champions England v Australia facing off the next day.
The White Ferns take on South Africa's Proteas in one of six pool matches and a semifinal to be held in Hamilton.
Tauranga to play host to a semifinal and five pool matches. That includes three back-to-back Sunday afternoons starring a showdown with reigning champions England.
Dunedin, the home of Suzie Bates to put on a Valentine's weekend full of top cricket featuring South Africa and England.
Tournament fixtures by venue:
Hagley Oval, Christchurch
Thursday, 18 Feb – QUALIFIER v QUALIFIER
Saturday, 20 Feb - QUALIFIER v QUALIFIER
Sunday, 21 Feb – QUALIFIER v Australia
Wednesday, 24 Feb – England v QUALIFIER
Sunday, 28 Feb – New Zealand v England
Sunday, 7 March – Final
Eden Park, Auckland
Saturday, 6 Feb - New Zealand v QUALIFIER
Sunday, 7 Feb – Australia v England
University Oval, Dunedin
Sunday, 7 Feb – QUALIFIER v QUALIFIER
Tuesday, 9 Feb – NZ v QUALIFIER
Saturday, 13 Feb – QUALIFIER v England
Sunday, 14 Feb – QUALIFIER v South Africa
Seddon Park, Hamilton
Monday, 8 Feb – QUALIFIER v South Africa
Wednesday, 10 Feb – England v QUALIFIER
Thursday, 11 Feb – QUALIFIER v South Africa
Saturday, 20 Feb - New Zealand v South Africa
Wednesday, 24 Feb – QUALIFIER v Australia
Friday, 26 Feb – South Africa v Australia
Thursday, 4 March – Semi-final 2 (2v3)
Bay Oval, Tauranga
Wednesday, 10 Feb – Australia v QUALIFIER
Sunday, 14 Feb – QUALIFIER v QUALIFIER
Wednesday, 17 Feb – New Zealand v QUALIFIER
Sunday, 21 Feb – England v QUALIFIER
Sunday, 28 Feb – QUALIFIER v QUALIFIER
Wednesday, 3 March - Semi-Final 1 (1v4)
Basin Reserve, Wellington
Saturday, 13 Feb – New Zealand v Australia
Tuesday, 16 Feb – Australia v QUALIFIER
Wednesday, 17 Feb – South Africa v England
Tuesday, 23 Feb – South Africa v QUALIFIER
Thursday, 25 Feb – New Zealand v QUALIFIER
Saturday, 27 Feb – QUALIFIER v QUALIFIER