The St Kevin's College First XV has notched a record 56-15 win over Waitaki Boys' High School in their annual interschool clash today.
The result was both the most points scored in a game by the school, and a record winning margin by St Kevin's over Waitaki Boys'.
Waitaki Boys' struck first with a try in the first five minutes, but St Kevin's replied with 56 unanswered points before Waitaki Boys' fought back with two late tries.
After a series of incidents in the past week resulting in vandalism to both schools, the game was an advertisement for everything good about schoolboy rugby — fast, skilled and clean, in front of a big and passionate crowd.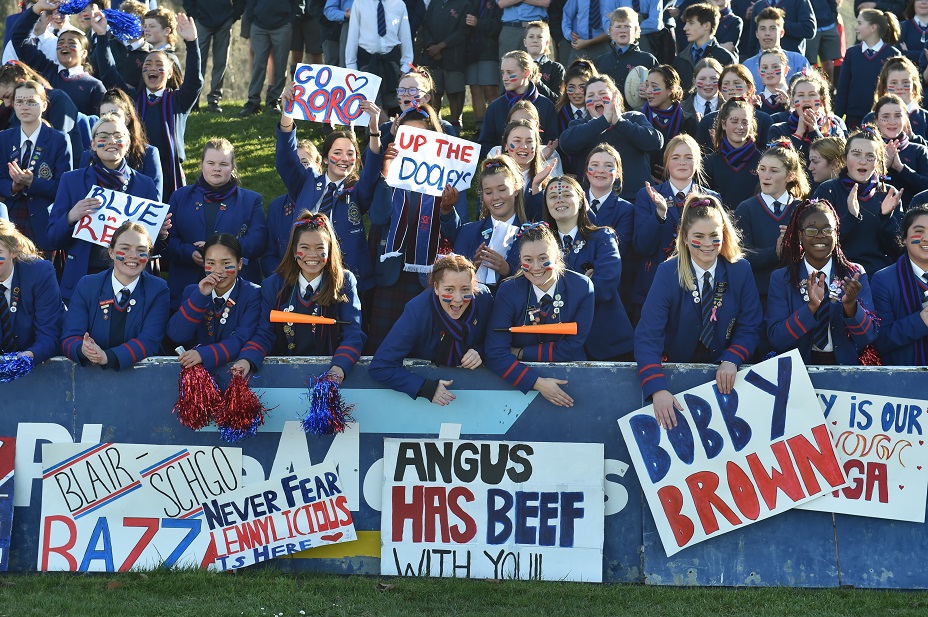 At the conclusion of the match, the teams came together in a huddle to pray.
Constable Ross Lory, of Oamaru, said there were no incidents, and ''it was a good crowd for a great occasion''.