By Will Evans
Riccarton stalwart Shane Tamatea will make his 300th premier grade rugby league appearance for the Knights when he runs out in front of the Crosbie Park faithful for a crunch encounter with Eastern Eagles on Saturday.
"It's hard to put into words – the fact I'm still playing is maybe a miracle in itself," said Tamatea, who made his debut as a teenager back in the 2000 season.
"When I first started I never expected I'd be playing 300 games later, but it means everything. It's one of those things you don't really think about, but now that I'm here I just look back and think time's flown."
Tamatea is in the midst of his 21st consecutive season of Massetti Cup football. His  consistency and durability at club level has been recognised by rep selectors in the past, debuting for the Canterbury Bulls side that narrowly went down to Mt Albert in the 2005 Bartercard Cup grand final.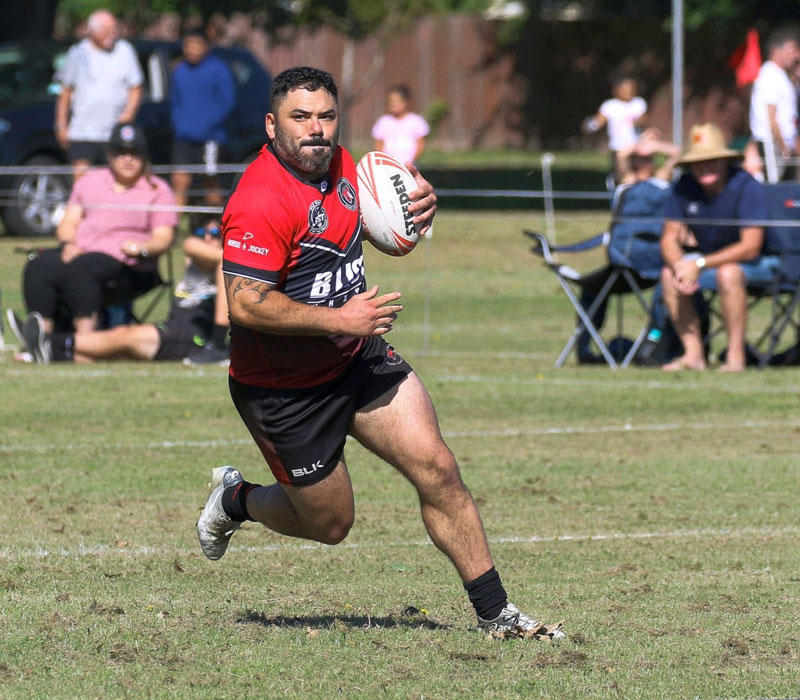 He was a regular for the Bulls, South Island Scorpions and Canterbury A combinations for several years and played in Canterbury's Centenary match against Wellington in 2012. But the high standards Tamatea maintains are perhaps best exemplified by winning the 2018 CRL Sportsman of the Year award at the age of 37.
Tamatea stepped back into a player-coach role with Riccarton's Canterbury Cup side in 2017, but he still managed six premier games that year and returned to the top level the following season. Remarkably, the veteran has missed just one game since the start of 2018.
"The teammates are the ones that keep me going every year, seeing all the fullas coming through. I've probably played with 500 different players over the years.
"I've been lucky in terms of injuries. But I've tried to look after my body as best I can."
This season could be his last.
"To be honest, I had my doubts this pre-season. I was grinding away through pre-season and struggling a bit, I'd put on a wee bit of beef and was struggling to carry it around. But I got past that and managed to talk myself into having another year.
"All things being equal it probably will be me at the end of this year – I'll probably step back into a trainer or assistant coach role with the team."
Tamatea is quick to emphasise his milestone is something for the Knights as a whole – and everyone who has helped him along the way – to celebrate, rather than being merely an individual accomplishment.
•To read the full profile go to Canterbury Rugby League Facebook page