One of the world's most gruelling events took place at the weekend when more than 2000 athletes competed in the Ironman World Championship in Hawaii. This week The Star continues its Canterbury sporting legends series with a look at one of the sport's greats. Gordon Findlater caught up with Erin Baker.
Arguably the greatest triathlete of all time will be quick to talk down her accomplishments when you ask her about them.
In 1987 Erin Baker won her first Ironman World Championship and also smashed the women's record at the time in Hawaii. She won the event again in 1990.  Baker is one of only two triathletes to win all four world championships – Ironman, long distance, Olympic distance and duathlon. 
However, the humble Baker says her success came simply through hard work and growing up being "good at running, good at biking and good at swimming."
Good is an understatement – in 1994 she finished her triathlon career with a record of 104 wins from 121 triathlons – including four Ironman New Zealand titles, two world duathlon titles, two wins at Zofingen, four at Nice and two Olympic distance world titles.
These days Baker, 58, takes the same approach to life she took when she was competing and makes sure she excels at whatever she is doing. She is the managing director of Orthomed – supplying hip replacement solutions and servicing a number of district health boards.
Baker lives in Sumner with husband and fellow triathlete Scott Molina – who won the 1988 World Ironman Championship. After retiring from triathlon Baker also had a stint as a city councillor representing the Ferrymead Ward which she says came about because people knew her name and because she was at the top of the ballot.
"That was the worst part of my life, therefore I got out of it . . . I never think anything is a mistake, but that is the thing I wouldn't chose to do again if I had to start over," said Baker.
Baker was seen by many as a controversial figure while competing. She was outspoken about equal pay for men and women in triathlon and is one of the key reasons the sport has done so for more than two decades.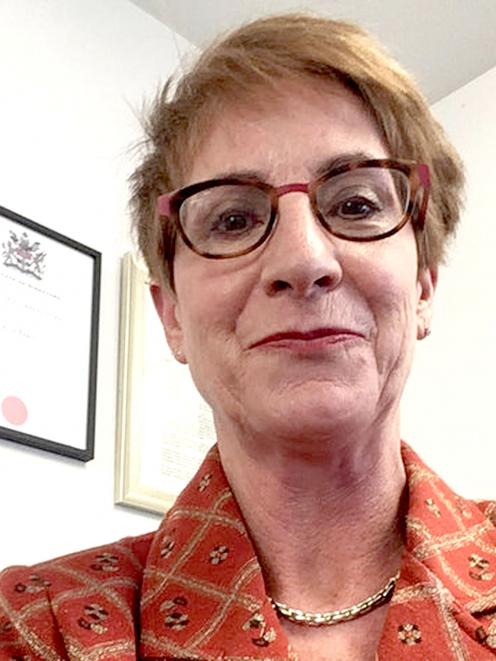 However, she's not sure the same will ever be accomplished at the top level of New Zealand's popular sports.
"That's the media's fault. The media only wants to follow men and like to look at men. It's a blokey culture in New Zealand . . . if I have to hear another thing about the Rugby World Cup, I'll be sick," she said.
"I enjoy anyone excelling in sport, but the way we are in New Zealand about male-dominated sports is ridiculous. Least to say several have been extremely poor role models . . . when do you ever see a netballer or a woman cricket player that are in a scandal or embezzling money?"
"Why do we have to know in every rugby press conference what 'tosser' is doing and all these ridiculous nicknames they give to these guys. I don't really care that he had a funny joke about a funny catch or whatever. Why do we make everything they do so great?"
"Let's just make it a little more balanced. There's no equity anywhere because then the sponsors look at the men because the men are the ones being looked at, so the women don't get the sponsorship."
Her outspoken nature meant not being able to compete in the United States. Baker and her parents were among the people arrested for heated protests against the visiting Springboks in 1981, which meant Baker couldn't apply for a US visa for five years.
"It's no different than what people are doing now with climate change . . . it was an injustice, it's wrong. Someone has to do something about it, so you go and do something about it," she said.
"It's got a different set of issues to it, but it's only through protest action that you change things and certainly I don't know that any person in their right mind if they were looking at it clearly would think that a group of people by virtue of their colour would be considered legally inferior, which is what they were at the time . . . I wouldn't change anything about that. It was a good thing to have done."
In the coming years Baker hopes to be able to spend less time working in the business herself and cast an eye towards retirement. While still unsure exactly what her next venture will look like, she has a fairly good idea what lines it is likely to follow.
"I've always like supporting women, it's just a thing, so I think something will come of a women's aspect which I will do in my retirement," said Baker.