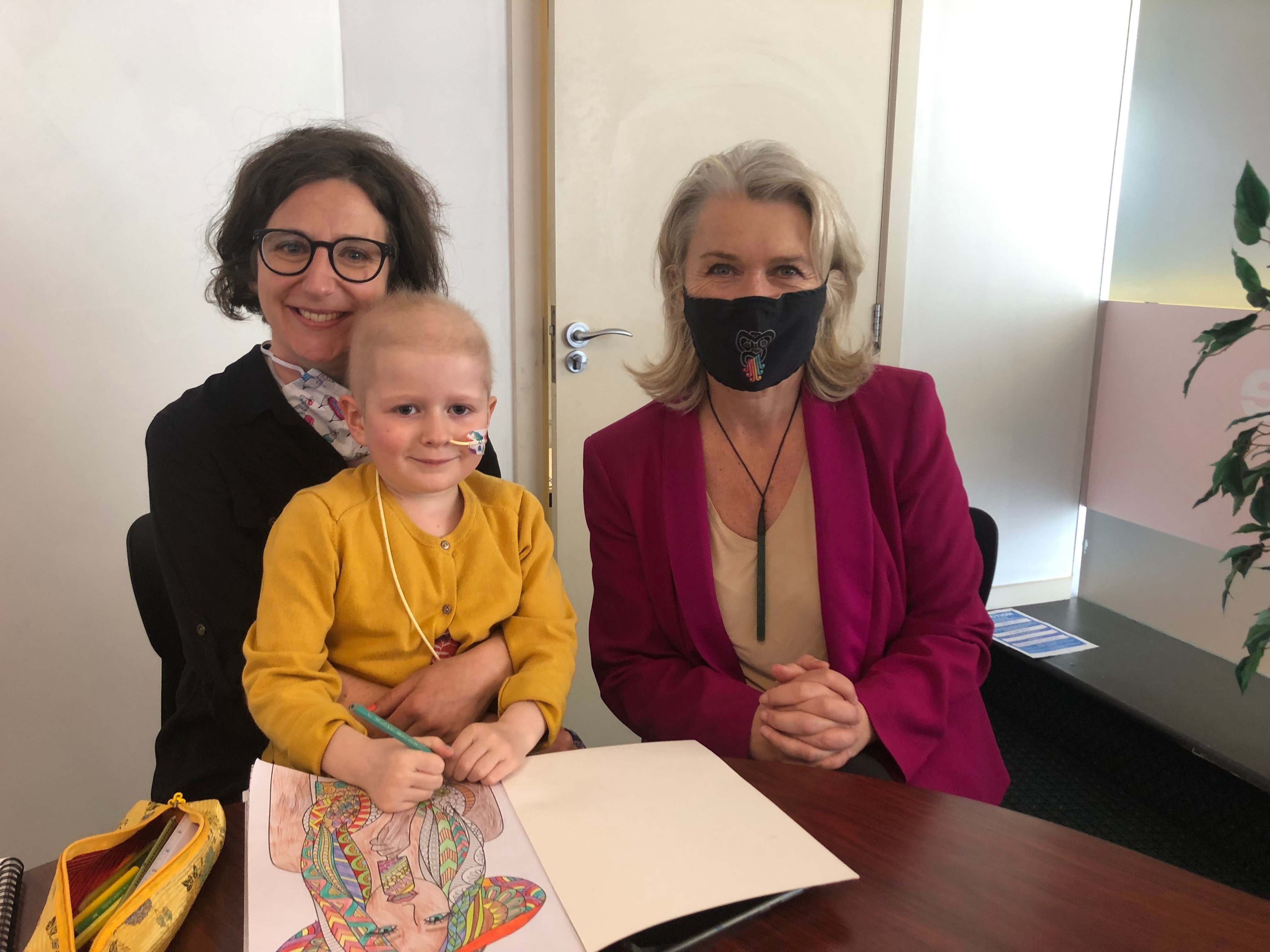 Yvonne Bohn has one message for people mulling over whether to get vaccinated: please think of children like her young daughter Ayla and just do it.
In May, 6-year-old Ayla Bohn Bitcheno was diagnosed with leukaemia. It was a bolt from the blue for Yvonne and her family.
  
Ayla had been not quite herself, so they took her to a doctor, never expecting something as serious and life-threatening as cancer.
  
"As soon as the doctor said that she wasn't producing enough white cells, I knew what that meant. I knew it was serious," Yvonne said.
  
The diagnosis has turned their lives upside down.
  
Yvonne, a student teacher, has put her postgraduate studies on hold to focus on Ayla's treatment and recovery.
  
Delta has been a compounding factor, due to Ayla's compromised immune system.
  
Ayla has fought back from near-death twice this year and the thought of her succumbing to a secondary illness is unbearable to Yvonne.
  
"She's extra vulnerable to Covid-19. Her disease compromises her immune system, as her body struggles to produce white blood cells.
  
''Ironically, the chemotherapy she receives to treat her cancer further affects her ability to produce white blood cells.
  
''If she becomes infected with Covid-19 she may have a worse outcome than other children," Yvonne said.
  
Because she is younger than 12, Ayla is ineligible to receive the vaccine herself.
  
"This makes it extra important that we, her family members and our wider community get vaccinated to protect her.
  
''Even when children under 12 become eligible for the vaccine, we have not yet been advised at what point of treatment she will be able to receive it, as chemotherapy negates most vaccines.
  
"I ask every single unvaccinated person out there to think of my daughter when making your decision whether to vaccinate. At this point she has no choice, but you do.
  
''If just one person who reads this decides to get vaccinated for Ayla, it will have been worth it."
  
Ayla has caught the attention of Prime Minister Jacinda Ardern, who is sharing a video of her story on social media to encourage people to get vaccinated.
  
Ayla has given Ms Ardern a colouring-in picture that she completed while making the video at the office of Taieri MP Ingrid Leary.