Lynne Greer Celebrant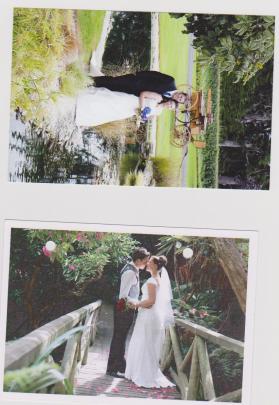 Weddings! I love them! There's nothing nicer than working with a couple to give them the personalised meaningful ceremony that they want. When I decided to become a celebrant, I decided to get professional training, and signed up with Auckland AUT for some of the celebrant block training courses.
It was a wonderful experience, and taught me how to be professional. I learnt how to handle any situation that should arise, and believe me, you'd be surprised at some of the hiccups, that sometimes happen on the day.
I am also sensitive to cultural traditions.
I listen to what you want, and can help with suggestions if needed. Creating a ceremony is about ensuring that I have aspects of the couples personality infused into the ceremony.
The best word of advice I can offer to couples intending to get married is, don't leave booking your celebrant until the last few months. Especially, if you've decided to get married 'in the season', Sept to April. Most celebrants are booked well in advance, especially if a couple particularly want you.
If you have a couple of celebrants you're interested in, make a time to see them, have a chat, make sure that you're comfortable with them - that your talking on the same wavelength. I always encourage my couples to meet me, and make sure we're going to work well together, that way you receive the ceremony you want. Also check to see if they are doing any other weddings on 'your' day, and whether things will be cut fine. Ask whether they will be available for a rehersal.
I would love to be able to marry you! So please don't hesitate to contact me, even if it's a couple of years out! Let's get together for an informal chat, and then it's up to you!
Contact me by email rlgreer@ihug.co.nz
Or phone 4811520 - mobile 027 229 6038
Below are a couple of testimonials from couples that have used my services:
Dear Lynne,
Thank you so much for all your hard work in the lead up to our 'Big Day". You gave us such a personalised and beautiful ceremony that we will remember forever. We can't thank you enough for everything. Amy and Dan
Hi Lynne,
Just a quick not to say 'THANK YOU' so much for being our celebrant and for our beautiful ceremony. It was SO special having you take part in our special day...we all loved it and can't stop talking about it.
Thank you again for making our day an extra extra special one.
Kindest regards, Judith and Ralph