Robyn Johnston - celebrant
How exciting - you are planning your special day, a day that is one of the most important days of you and your partner's lives.
My name is Robyn Johnston, and I am a celebrant based in Dunedin. However, I am happy to travel to any location.
Bringing people together is an absolute privilege and I thank my lucky stars that this is the road, career-wise, that I have chosen to travel. It is important that your celebrant understands what you would love on your wedding day, but at the same time guiding you and creating the perfect ceremony for you.
Whether you are wanting formal and traditional, laid back, or somewhere in between, I can craft that ceremony for you. I am also a singer, so if you would like a singing component during your ceremony, I am happy to help with that as well.
If you are in need of a venue, photographer, florist, band, you name it, I will have a contact. Essentially I can offer a one-stop-shop service if that is what you require.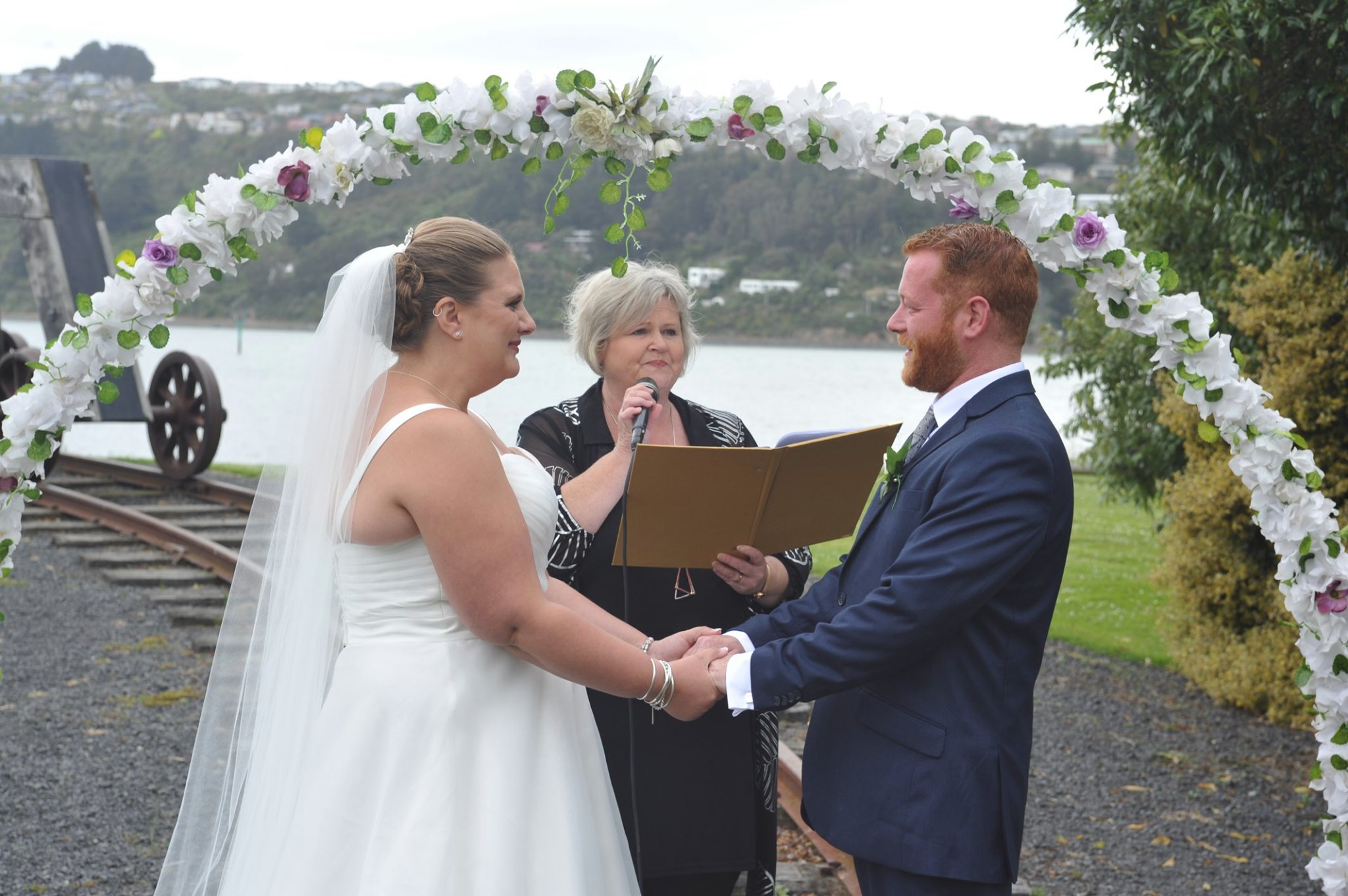 It is important that you are relaxed and happy during this special moment in your lives, so I am happy to help with all aspects of your day should you need me to.
Please feel free to contact me directly through my website, at www.robynjohnston.co.nz, or on Facebook as Robyn Johnston Celebrant, or Instagram – robynthecelebrant.
I would love to catch up with you both and give you a no obligation quote. I offer a lovely bottle of bubbles if you decide to choose me for your special day.
Thank you,
Robyn.