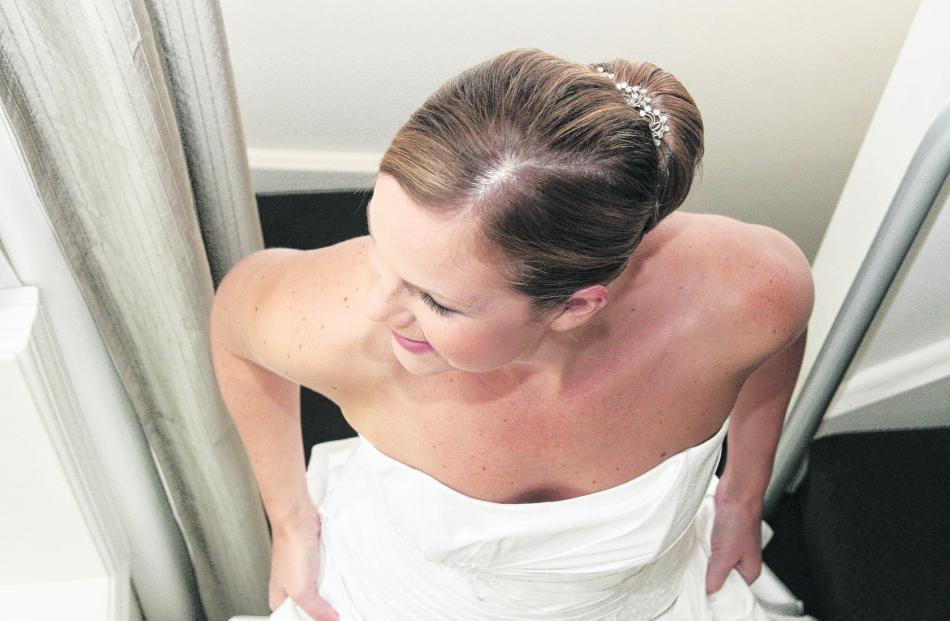 Many brides sit down and map out a health and beauty plan well before
the wedding. Here are some ideas that can be adapted accordingly.-
Six months before
WEIGHT ISSUES: If the bride is unhappy about her weight, whether kilos are to be lost or gained, now is the time to get help from professionals who can put systems in place.
HAIR: Book an appointment with the hairdresser for a trim and conditioning treatment and to discuss a bridal style that will be easily handled and stay in place.
SKIN PROBLEMS: Tackle any skin problems now with a visit to the pharmacist, GP or a skin specialist, depending on the difficulty.

TEETH: Have a dental check-up. For those who want a bright smile teeth-whitening procedures should be researched.

FITNESS: Brides need to be fit and a good fitness programme should be followed. This can include regular swimming, aerobics, jogging, skipping, yoga, Pilates, walking or specific gym training.

MAKEUP: If requiring a makeup artist for the wedding day to complete the bride and her bridesmaids' makeup this must be booked well in advance.
One month before

MAKE-UP: Ensure the makeup artist is aware of the colour tones of the bridal gown. Stock up on regular makeup now, especially if going away on honeymoon. Moisturising creams and sunscreens should be included.

HAIR: Rehearse the hairstyle for the big day with the hairdresser and take along the veil and headpiece. Also check the wedding-day booking with the hairdresser.

One week before
BEAUTY SALON BUSINESS: Waxing and facials should be done early in the
week to give time for any redness to fade.

One day before

BEAUTY: Now is the time for the manicure and pedicure with yourprofessional, or set time aside for them at home.

RELAXATION: Set some time aside away from the preparations, have a swim, go for a long walk or have a relaxing massage at a beauty clinic. Try to get a good night's sleep amid the excitement.

Wedding day

Get ready for the makeup artist and hair-stylist appointments with your bridesmaids and make it fun!

Pack a ``touch-up'' kit for the wedding which might include a powder and puff for stopping shine, shimmer powder for extra sparkle, lipstick, lip gloss,   eyeliner, a travel pack of tissues, extra hairclips, a purse-size fragrance and eyedrops,

TIP: At any wedding the guests and wedding party take their cue from the bride. If the bride is relaxed, everyone is relaxed!