Glenfalloch Restaurant and Gardens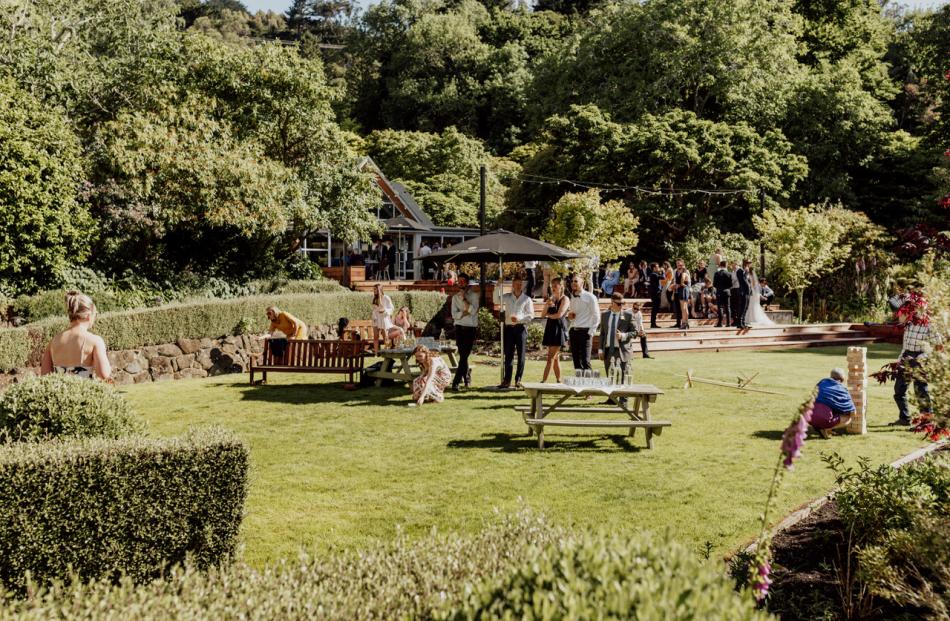 The Otago Peninsula, a mystical marriage of land and sea has made Glenfalloch an ideal Dunedin wedding venue.  Glenfalloch Garden has a peerless heritage providing generations of Dunedinites with superb memories of enjoyable events.
Couples choose ceremony locations amongst the profusion of flower species which integrate with native ferns, exotic imports and indigenous New Zealand trees.
The Glenfalloch Bridal Collection is designed to create a superb occasion for perfect weddings.  Any day of the week or time of the day, we can provide you with the menu to suit your taste and budget.  Enjoy superb cuisine created with fresh local produce from artisan suppliers and imaginatively crafted by our Head Chef.
From traditional to unique, dine & dance to champagne brunch our team has the skill and energy to make your day one to remember….Imagine relaxed guests with canapés and bubbly on the lawn before your wedding ceremony, the magical lush surrounds providing a truly romantic setting.
The Glenfalloch Garden is a photographer's dream as you find special places through the garden for those significant memories to be captured. Then, when you're ready, glide into your reception by simply stepping inside the stunning Chalet.
The Chalet restaurant has been refurbished and you will now find a beautiful open and modern venue, overlooking the gardens and harbour.
This space can cater for up to 130 guests and its open-plan layout means it can suit many seating requirements. A marquee can be added to cater for larger crowds. A large stone fireplace, extensive deck area and sheltered courtyard contribute to make Glenfalloch the perfect space where guests can relax and find a comfortable spot to catch up with friends and family.
Glenfalloch's proximity to Dunedin makes it a convenient, inexpensive and attractive taxi trip for guests.
Just a 15 minute drive from the Octagon.  For more information, call the team on (03) 476-1006 restaurants@glenfalloch.org.nz or  www.glenfalloch.co.nz.