Lady Thorn Rhododendron Dell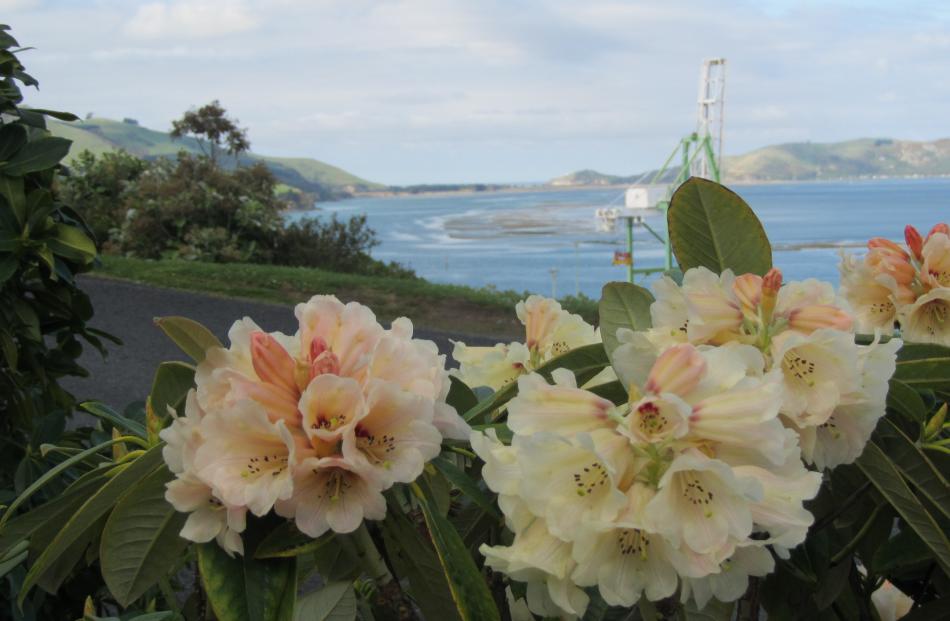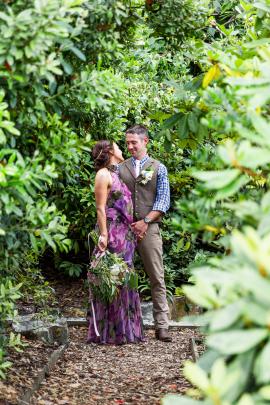 Only 15 minutes' drive from the city centre, at the heart of Otago Harbour in Port Chalmers, is the Lady Thorn Rhododendron Dell.  This Dell is situated in the old historic Port Quarry renowned for its breccia rock which was used in the construction of many of the iconic Victorian buildings in the Port and Dunedin City.  It is an idyllic wedding setting. 
The rhododendron Dell has been described as a "nostalgic garden setting that lends itself as a perfect location for a garden wedding with established trees and amazing views.  "The Dell is a unique setting,with stunning photo opportunities and Otago Harbour in the background".The Dell has been created with meandering wood chipped paths leading through rhododendrons, camelias, magnolias etc within the confines of the rugged quarry which provides a unique back drop.
The development and planting of this Dell has been the work of the local Port Chalmers & District Lions Club who oversee and manage the running of it.  In the words of one wedding couple:
"The Dell is unforgettable. A secret garden full of tunnels, turns and sheer beauty. A romantic, venue that enveloped all our friends and family. We could not have chosen a better spot to celebrate our ceremony.The Port Chalmers Lions provided a seamless and unforgettable experience and we are so appreciative to have experienced this".  Emma & Craig
The Lions can arrange set up in your area of choice,extra tables and seating are available on request.
"Lady Thorn Dell, above Port Chalmers provided the perfect outdoor venue for our wedding.
The Dell is a sheltered and peaceful place with both privacy and awesome views of the harbourand port.
The Port Chalmers Lions Club are passionate about the gardens and facilities at the Dell.  They went out of their way to ensure our day went perfectly and we're really grateful for their help on the day".
Sarah & Steve
Insider Dunedin have quoted "Lady Thorn Dell a gorgeous garden transforming the old quarry into the space that it is now, so many places to sit, lots of little paths to explore and a great look out."
The Dell is a perfect venue for your wedding and photos, from the first buds of spring to the golden tones of autumn.
For further information contact Port Lions Lady Thorn Dell Co-ordinator Les Box 021 131 0666, email landjbox@outlook.com