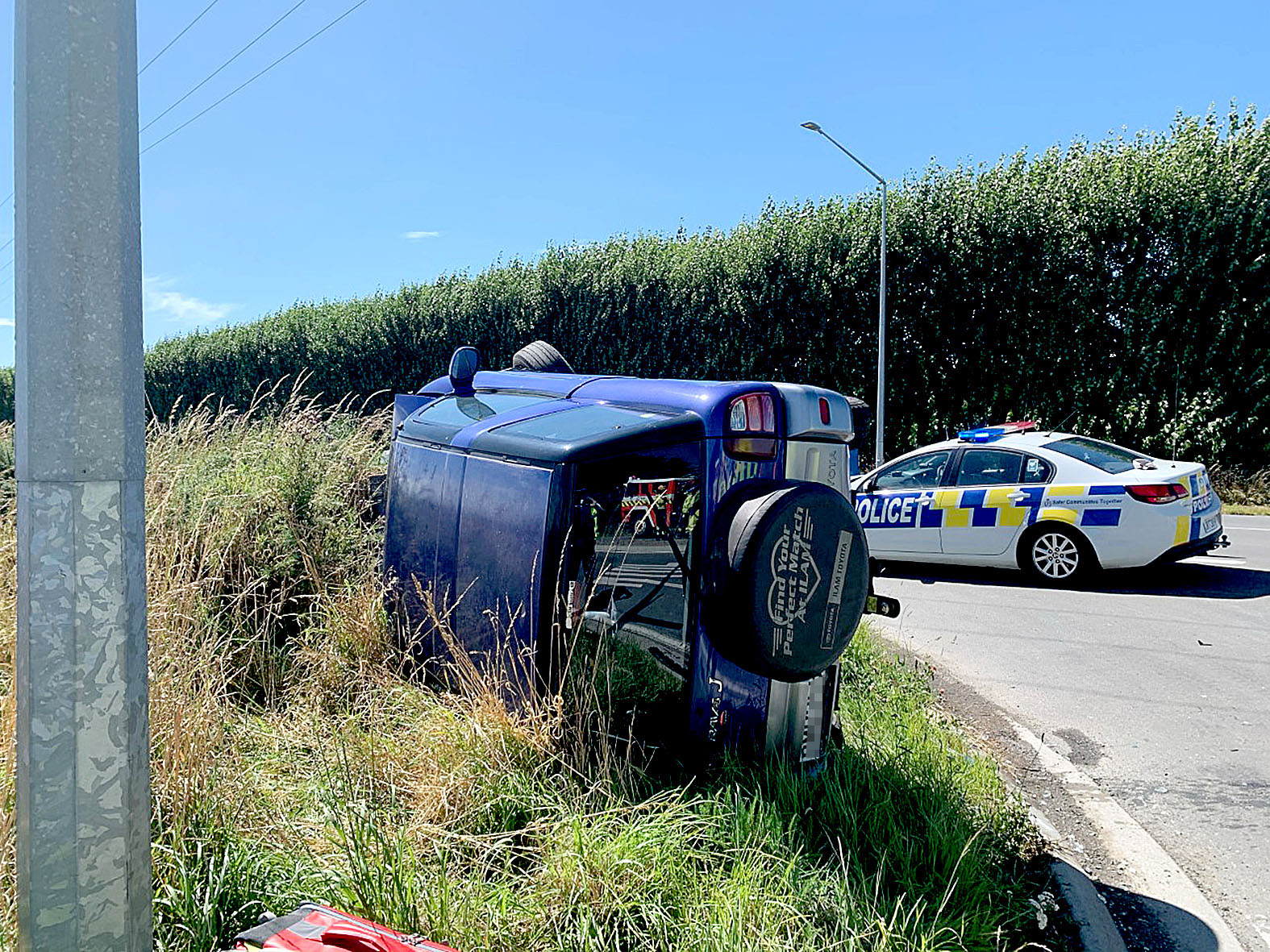 Police say they are paying extra attention to driver behaviour at Canterbury intersections after two crashes in which vehicles overturned.
Two drivers allegedly failed to stop at the intersection of Weedons and Selwyn Rds - one at 7.45am last Thursday and one about 11am on Friday.
Senior Sergeant Dean Harker said the vehicle of the alleged driver at fault in the first crash ended up on its side.
The other car had its front totally smashed, with the female driver of that car taken by ambulance to Christchurch Hospital.
Constable Jack Lowery said the other vehicle ended up on its side in the second crash on Friday. The two drivers involved were transported to hospital with moderate injuries.
One vehicle had been heading towards Christchurch on Selwyn Rd when it was hit by the other car allegedly pulling out of Weedons Rd.
Harker said the there was a high crash risk at intersections, and it was important for motorists to obey the rules.
"That's one of our focus areas, there's a high crash risk, we are just constantly looking at intersections, trying to change driver behaviour," Harker said.
He monitored the corner of Tennyson St and Main South Rd one afternoon recently, and issued infringement notices after observing seven cars in 15 minutes failing to give way.
Lowery added that as well as inattention at intersections, police in Selwyn are disappointed with the amount of drivers stopped for not wearing seat belts and using their mobile phones.
"We will be increasing our covert spot-and-stop operation over the coming weeks around the Lincoln area," Lowery said.