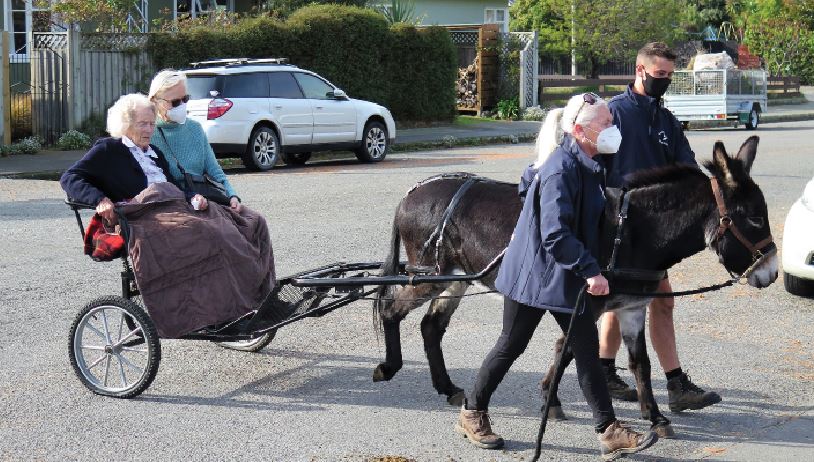 Christchurch rest home resident Mary Brakenbury celebrated her 107th birthday in style with a ride around Sumner in a transport mode of yesteryear.
Mary is the oldest resident at Edith Cavell Lifecare & Village and was promised the cart ride when she was 106.
The birthday treat came courtesy of the Sumner Valley Riding School, which took Mary and her daughter Sally for a sedate inspection of the neighbourhood.
Birthday celebrations continued afterwards with lunch at The George Hotel, Mary's favourite dining spot.
Mary was born on May 13, 1915, in Bedford, England and served in the Observer Corps during World War 2.
She married Victor in 1943, but he died in 1974 at age 65.
Mary moved to New Zealand at the grand age of 90 to be closer to family and lived independently until she went into Edith Cavell Lifecare at 105.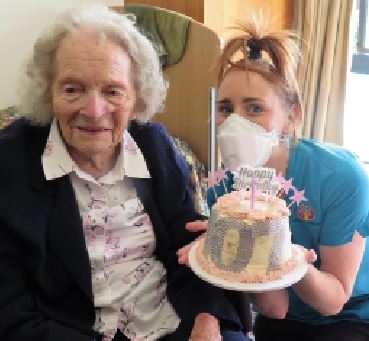 Daughter Sally Bentley said her mother had always had a tremendous sense of humour and remained "quite a character''.
"She's very deaf and practically blind, but she has a fighting spirit.''
That spirit had come out when she fell ill on her birthday and was later diagnosed with Covid.
"She was sick for the first couple of days, but by the third day, and feeling a little better, she told me that a little cold and flu wasn't going to kill her that easily.''
Mary remains active with the St Andrews Sumner-Redcliffs Church and attends a seniors group on Wednesdays.
-By Mick Jensen