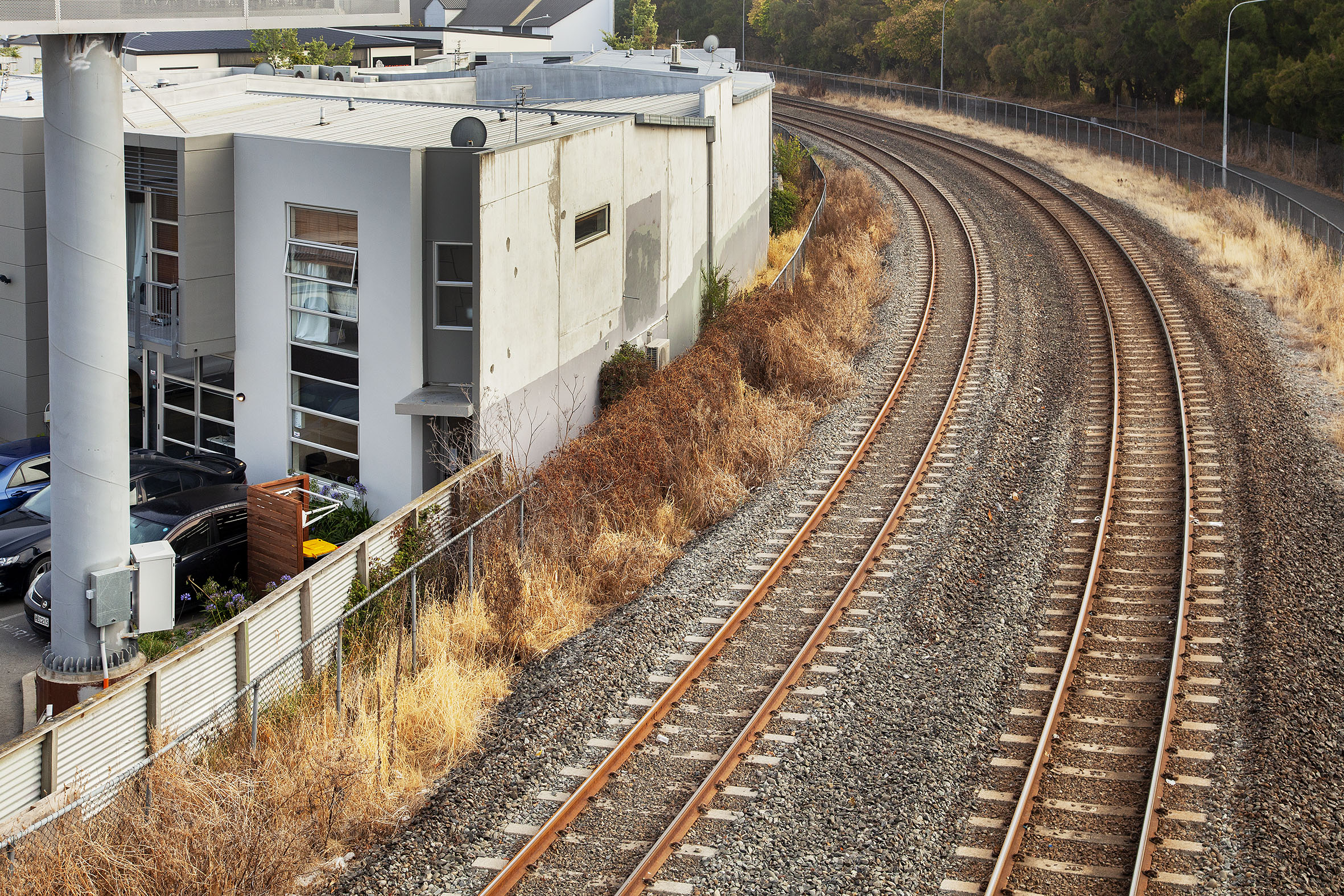 Having a train warm up its engine next to your house at the crack of dawn would be a nightmare for most people.
For Saman Farahani, it is the harsh reality he and his family face up to three times a week.
His home on Lowe St in Addington, Christchurch, sits right next to the railway tracks.
Mr Farahani said over the past three months, a train would occasionally stop outside his house between 6am and 6.30am to warm up its engine.
He said the combination of the noise and the shaking from the train would wake up himself, his wife Sara and three-month-old daughter.
He also said the smell of gas fills up his house to the point where he cannot stop coughing.
"First thing when I wake up, I cough because the house is full of the smell of gas," he said.
Mr Farahani said he was concerned for the health of his daughter.
He said moving was not an option for him, with his tenancy contract at the property not running out until October.
"The driver will stop outside the house and the whole house will start shaking and it will be so loud you won't be able to sleep.
"I'm just asking for a bit of respect."
Mr Farahani said he had pleaded with the driver on numerous occasions to warm up his engine further down the railway where there are no houses, but was ignored.
Acting KiwiRail South Island general manager of operations Mark Heissenbuttel said it apologised for the disturbance and is investigating how to solve the issue as quickly as possible.
"KiwiRail endeavours to be a good neighbour to those who live alongside the rail corridor," he said.
"Occasionally residents raise issues like this with us and wherever possible we try to adjust our operations to remove the nuisance."