New Brighton Museum volunteers have four months to raise enough money to buy the building on Hardy St.
The group has an option to buy the building for $175,000, but are $85,000 short.
They have already raised $90,000 but if they don't reach the purchase price by June they may have to move the museum onto a digital platform.
"We don't really want to do that," secretary Peggy Butterfield said.
"We want to keep the old building."
The building is being leased and if it isn't bought from the current landlord in time then the rent may be increased or the building may be sold.
The museum has been operating for 20 years. Butterfield said the volunteers act as the "keepers of history" for New Brighton, a role that needed to be preserved.
She said a lot of history had been lost in New Brighton with schools and shops closing after the earthquakes, which is why a museum is needed.
"We've got all that history," she said.
"We've got it all and we need to keep it."
A few years ago the group inherited $40,000 from Kay Jackson's Pegasus Trust, who before she died was involved with the museum and was passionate about preserving it.
Last year the group started asking for community donations and raised $50,000. Now they plan to go to the Lotto Environment and Heritage Fund to get the final $85,000 to purchase the building.
"The local community has been very generous but we feel we probably have rung enough out of them," Butterfield said.
"So that's why we're going to go to a proper funding outfit."
Butterfield said she was "semi confident" they could get the rest of the money but was also wary that fundraising could have its difficulties.
Butterfield said they have hired a professional fundraiser to help them with the process, which involves applications, papers with supporting information, and waiting for around two-to-three months before hearing back.
The museum volunteers would like to start improvements on the building once bought and have already invested $12,000 into having an engineer do an inspection to see what repairs needed to be made.
They even sent what Butterfield described as a funny machine called a critter to go underneath the building, looking for any damage that needs fixing.
"Everything seems to be pretty good," she said – except for a few dead cats found.
Once the group raises the money required to purchase the building they will start fundraising again to improve the space.
Planned improvements include repainting the roof and altering the design inside to make more space for displays.
Twenty-five people volunteer at the museum, with different roles from historians to archivists, all of whom work to preserve the history of New Brighton through displays.
Butterfield said while visitor numbers have dwindled, they still have people coming in to do their genealogy and research, as well as checking old school photos.
"When the schools closed in New Brighton, we got all their records and cups and trophies and photos," she said.
"We're the keeper of the history in the area. That's why we need to buy it and be sure of our future that we're secure."
The museum usually sees 2500 visitors a year, with regulars coming on Monday afternoons for their weekly screening of 'golden oldies' films, attracting 25-40 people.
"They're regulars and we know most of their names," Butterfield said.
"It's like a movie club really."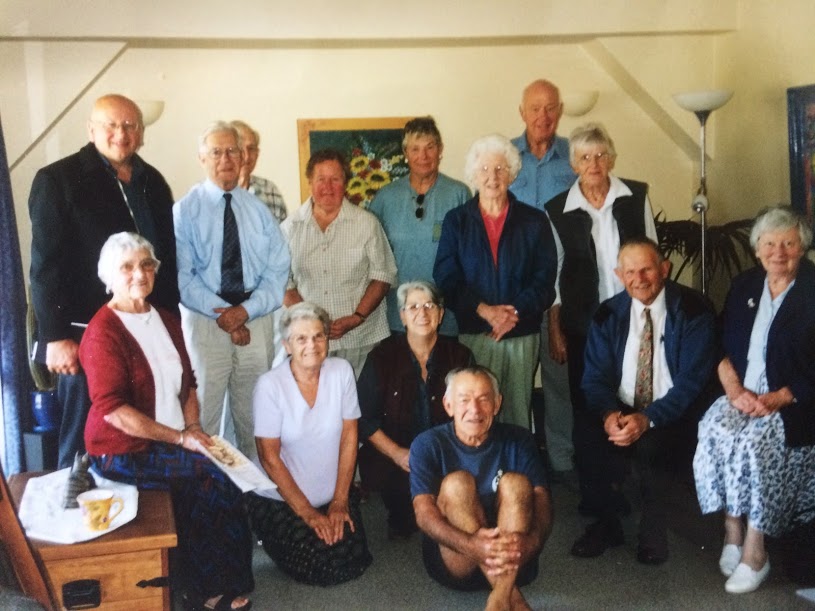 Butterfield said the museum sees a lot of groups from local rest homes who are surprised by the different things they remember just by looking through the displays.
"We do bring back an awful lot of memories for people," she said.
There's no cost to visit the museum, although a $2 donation is encouraged and in turn visitors are welcomed in with a cuppa and a biscuit.
The museum was started by a group of locals in 2002 in a room above the old Woolworths, which is now a Subway, before moving into the current building in 2005 (formerly the St Enoch's Presbyterian Church).
One of the founders, Margaret Coghill, is still involved with the museum today as their patron and will be celebrating her 100th birthday in May.
Butterfield said New Brighton is a "very special" place, unlike any other suburb. While the future of the building isn't certain, the volunteers are hopeful it will be preserved.
"It's been through a lot," Butterfield said.
"We want to keep it because it's the oldest building in New Brighton. We're well on the way to the $175,000."