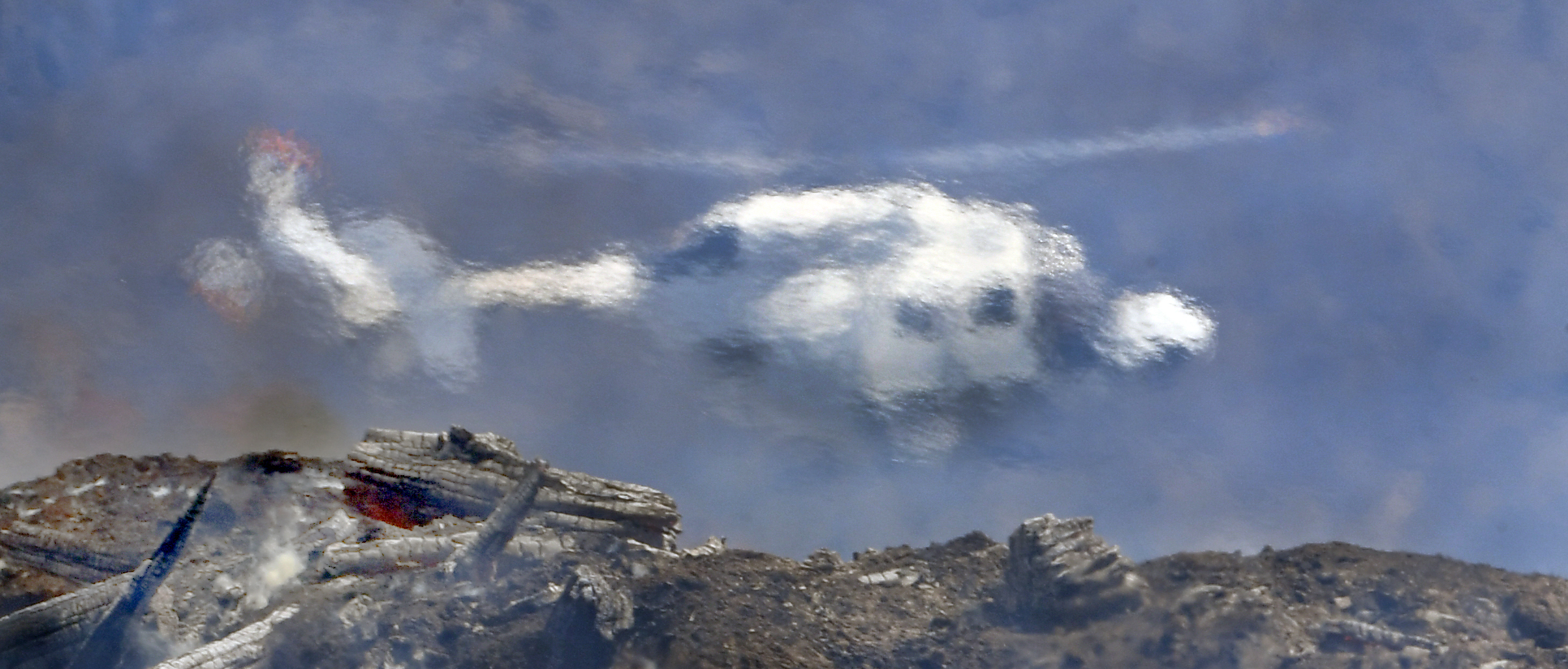 Crews are have managed to contain a blaze fire north of Dunedin but it could take "several days" to ensure it is completely out, a Fire and Emergency spokesman says.
The felled-pine fire at Bucklands Crossing in Mountain Rd, near Waikouaiti, began yesterday and had grown to cover 16ha.
Fire and Emergency senior communications manager Mau Barbara said crews had monitored the blaze overnight and were back this morning.
About 20 firefighters remained at the site this afternoon mopping up, and a digger was making good progress turning over hot ground, he told ODT Online.
However, Mr Barbara said it could take "several days to ensure it was completely out" and crews would be keeping a close eye on the situation throughout the weekend.
Fire and Emergency said a nearby pine plantation of about 20ha was not at risk.
Dunedin City Council has asked residents in Waikouaiti and Karitane to avoid using garden hoses and sprinklers over the next few days due to the fire. 
Graeme Still is "pretty knackered". The Otago principal rural fire officer was one of about 24 firefighters tackling the blaze yesterday.
He said the fire as caused by a burn-off that occurred about six weeks ago, which flared up again in high winds.
"The wind lifts these fires up and they come back to bite us in the ass."
At their strongest, he believed gusts reached up to 60kmh.
The wind was also blowing embers from one shelter belt to another, he said.
Four helicopters with monsoon buckets spent much of yesterday afternoon working on the fire, along with several ground crews who were expecting to work into the night and again this morning.
By last night, it had burned an area of about 16ha and, while under control, continued to burn.
Helicopters were stood down for the night, but at least one crew of firefighters was expected to remain at the scene overnight.
Helicopters Otago chief pilot Graeme Gale, whose son David was flying one of the choppers, said conditions were "really challenging" yesterday.
Mr Still said it was his second major fire in the space of a week, following a vegetation blaze at Cornish Point, near Cromwell, on Monday.
"I'm pretty knackered," he said.
BUSY WEEK FOR FIREFIGHTERS
Between the larger fires and a handful of Guy Fawkes-related issues, Otago firefighters have had a busy week.
While coastal Otago was not too bad, conditions in Central Otago were very dry, Mr Still said.
Deputy incident controller Michael Harrison urged everyone in Otago not to light fires, as forecasted warm temperatures, low humidity and strong winds were "a recipe for disaster".
"If we were to have another big fire in our district, this would start to stretch our available resources."
As a result of the fire, the Dunedin City Council has also asked Waikouaiti and Karitane residents to conserve their water use over the next few days by not using garden hoses and sprinklers.
Three Waters group manager Tom Dyer said the council was limiting its water intake from the Waikouaiti River to the water treatment plant to ensure the fire ash in the river did not get into the water intake.
The intake is located a couple of hundred metres from the site of the fire, he said.
"At this stage, the water conservation notice is just for the weekend.
"However, we may have to limit the intake again following the next decent rainfall because this will potentially flush any residual ash which is still upstream down towards the intake."
- additional reporting RNZ