Reduced speed limits could be in the pipeline for parts of Scarborough and Taylors Mistake.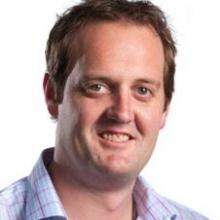 The selected streets would have their speed limits reduced from 50km/h to 40km/h under the proposals.
Residents of those areas are being encouraged to share their views on the draft proposals, which are part of Christchurch City Council's 'Slow Speeds Neighbourhood' programme.
"Improving the safety of our road network is a priority for the council," said city council transport operations manager Steffan Thomas.
"Creating safer streets by reducing speeds is a key way we can do that.
"We are working proactively with communities to identify areas where speed is a problem.
"By lowering speeds, people feel encouraged to safely walk or cycle around their neighbourhoods.
"While many road users in these areas already travel below the current speed limit, implementing a lower limit will help those unfamiliar with the area to understand the safe and appropriate speed.
"Scarborough and Taylors Mistake in particular attract large numbers of visitors to the beaches and walkways over the summer months and this will help to signpost and reinforce safe driver behaviour."
The city council has implemented a number of slow speed neighbourhoods over the past five years and will continue to prioritise the initiative, Thomas said.
The deadline for submissions is December 5.