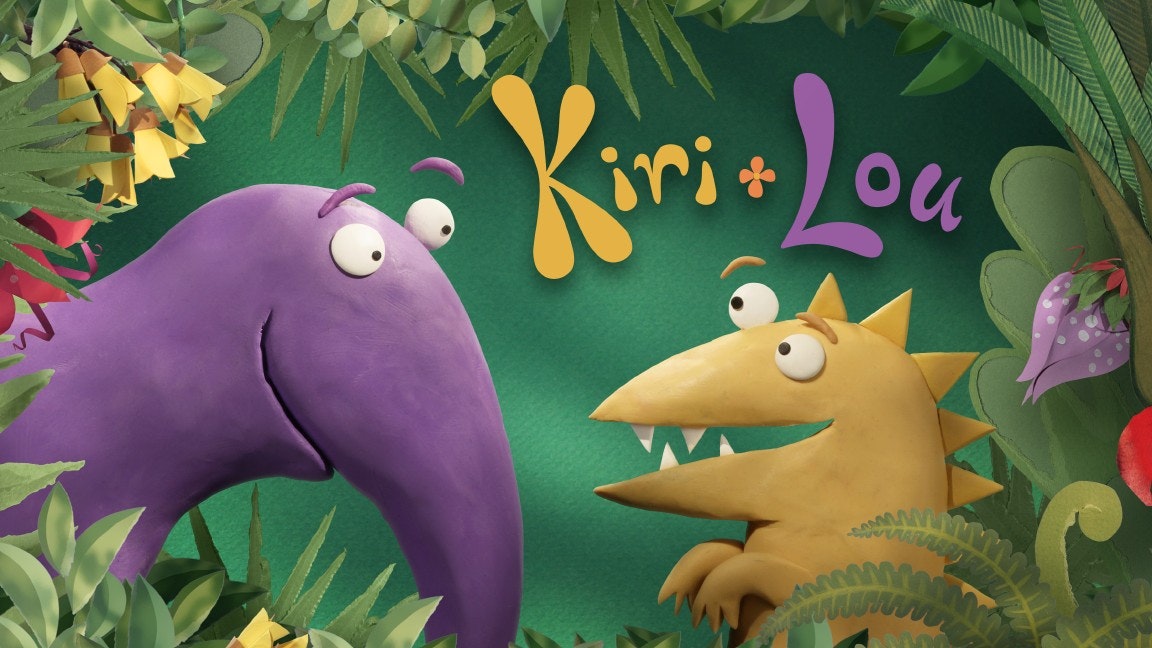 An animation competition is being run for budding young Christchurch filmmakers inspired by the TVNZ stop-motion series Kiri and Lou.
Spurred on by the hit show, Christchurch City Council is working with the series' production house in Ferrymead on a KidsFest animation competition, claymation workshops, a display and a sand sculpture based on the popular title characters who live in an ancient forest.
Focusing on the friendship between Kiri, an emotional dinosaur, and gentle Lou, the children's series is animated at the Ferrymead studio of Antony Elworthy.
A paper and clay stop-motion musical comedy, it includes songs by series writer/director Harry Sinclair and Don McGlashan and the voices of Jemaine Clement and Olivia Tennet.
City council head of libraries and information Carolyn Robertson said the message of friendship captured in the colourful stories and the inventive use of animation are a perfect match for KidsFest activities.
"Our libraries will hold Claymation Creation workshops during the July school holidays so that young people can learn about producing animated movies using clay while Tūranga will host a special Claymation display," Robertson said.
"All the films created in the workshops will then go into the competition - judged by the studio animators - to win a screening on the KidsFest online page."
The winners will also have a behind-the-scenes tour of the animation studio.
"Young children can immerse themselves in the wonderful world of Kiri and Lou at the ground-floor display while those aged eight to 17 can be inspired to create their own animation show," Robertson said.
"It is a wonderful opportunity to meld Kiwi creativity with positive life lessons. We are always aiming to share innovative skills with library users, supported by the local learning landscape."
Tickets to the workshops are limited but the display is open to the public.
A series of How To Animate videos will also be released so all kids have the opportunity to create their own stop-motion sequence at home.
Meanwhile, a huge Kiri and Lou sand sculpture will take shape at New Brighton Beach on the opening weekend of KidsFest.
The beach sculpture will express the child-like joy found in Kiri and Lou.
Said council events and arts manager Lucy Blackmore:  "Our staff will create a sandy wonderland centred on those fantastic characters while youngsters can create their own separate works in the wider beach scene.
"We have some of the best sculpturing sand in the world in New Brighton, perfect for families to dig in with their own ideas on fun and friendship."