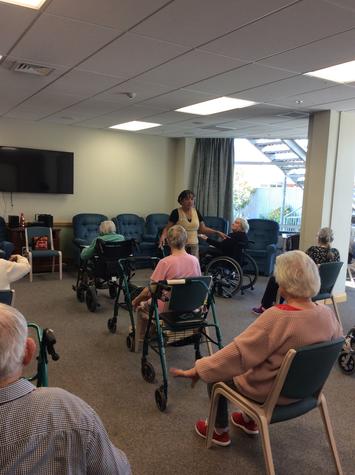 Christchurch retirement villages and rest homes are doing their bit to keep residents positive through the lockdown.
People aged over 70 are most at risk from Covid-19 but efforts are being made at rest homes across the city to lift residents' spirits and keep them occupied.
Windsorcare Shirley diversional therapist Angela Drummond said they are trying to make life as normal as possible for residents under the circumstances.
"We're just trying to go on as normal, like, try and keep it completely as normal as we can and still continue to do the in-house activities that we have available," she said.
"We're continuing with our exercises and our housie and our floor games and just everything really as normal.
"We can still take them out in the van, but we can't go out, of course."
Jeremy Nicoll, the chief financial officer of Arvida Group, which runs 10 retirement facilities in Christchurch said: "What we're trying to do is to give innovative ways to obviously keep peoples' minds occupied, keep them active, keeping them fed well."
Residents are being helped to make Skype calls and encouraged to write letters to family, he said.