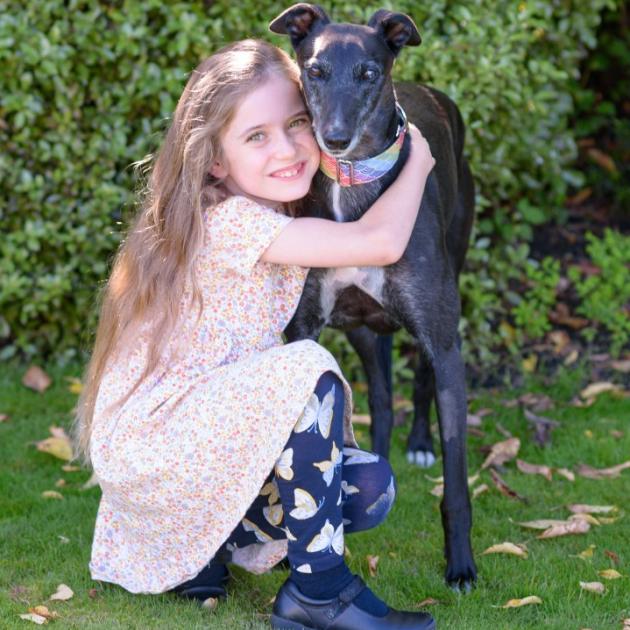 Adyson Fernandez loved her long wavy hair, but not as much as she loves greyhounds.
The seven-year-old from West Melton had her honey-blonde locks cut off on Thursday to raise $1000 for Greyhounds As Pets.
Adyson enjoys patting, feeding and going for walks with her family's foster greyhound, six-year-old female Zoomer, who is the 20th greyhound the family has fostered through the charity.
Parents Tania and Carlos Fernandez said their daughter was the one driving fellow family members to keep fostering, which was something they had been doing for the last two years.
Each greyhound generally stays for one to two months while the charity sources a forever home for the retired racing canines.
That is plenty of time for Adyson and little sister Cora, 4, to get close to the dogs.
They have a reputation for being couch potatoes, despite their breed's famed capability for reaching high speeds.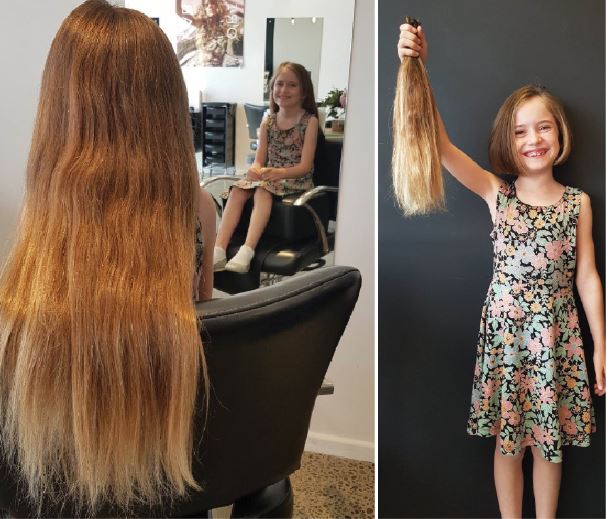 In retirement, they are renowned for both their gentleness and enthusiasm for canine luxuries such as warm fleeces and soft beds.
"Adyson really loves fostering, she's always asking us 'When are we getting our next dog?'," Tania said.
"She loves the different personalities greyhounds have, how gentle they are and how goofy they can be. They usually only play for a few minutes then have a big sleep."
And as much as Adyson had enjoyed having long hair, there were some things she wasn't missing, such as accidentally sitting on the ends when it wasn't tied up, and having to make sure no strands were left out when it came to shampooing.
Adyson's fundraising for Greyhounds As Pets is via two avenues.
As well as the $1000 donated by supporters through a Givealittle page, Adyson will donate the money she gets from selling her hair for wig making.
This amount will be confirmed once Adyson's locks are assessed for colour, weight and length.
Her supporters include The Salon at West Melton, where she had her hair cut for free.
Greyhounds as Pets marketing team lead Emelia Lake said Adyson and her family were "truly inspirational" in their support of the charity.
"It really highlights how these beautiful dogs leave an everlasting impression on all they meet along their journey," Lake said.
The charity had many greyhounds in the South Island waiting for their homes.
She urged anyone thinking of adopting to get in touch. The charity was also on the lookout for more foster carers, donations and volunteers.