Addressing sexual violence, protecting penguins and dominating the fairways has earned three young women national awards.
Former Christchurch Girls' High student Hawwa Niyaz, 18, won the $1000 innovation prize at the national GirlBoss awards in Auckland last week, while Lucy Butterfield, 14, from St Margaret's College took out the science, technology, engineering and maths title.
They were joined by Catholic Cathedral College's Zaria Bourne who won the GirlBoss emerging leader award.
Hawwa was a co-lead and advocate for Students Against Sexual Harm. She also founded the Beautiful Light Nurzainah Charitable Trust, which promotes better relationships between students and supports those who have suffered harm.
"Advocating for connection and support and discussing these projects is really important to me. I have been working on this for about two years," said Hawwa.
"I believe the world can change through understanding inter-generational trauma, supporting students who are victims of sexual and hate crimes, and becoming open-minded to different educational avenues."
Hawwa helped get a report on sexual harm at CGHS released last year. It found more than a quarter of students had been sexually harassed with 20 saying they had been raped. The report inspired the documentary I Stand for Consent and led to a mandatory consent education programme being started at the school.
"I hope we can nurture a generation that has been hit with trauma to become confident and resilient leaders, break barriers, challenge stereotypes, catalyse change and foster innovation."
Hawwa is in her first year studying law and psychology as part of a Bachelor in International Relations degree at Victoria University of Wellington.
She hopes to put her $1000 prize into the Beautiful Light Nurzainah Charitable Trust so it can keep working with schools across New Zealand.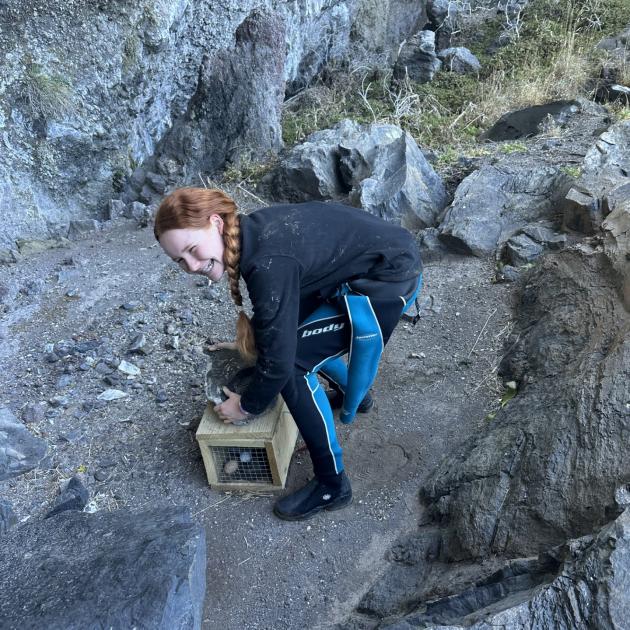 Lucy, who lives in St Albans,  created the Lucy Butterfield Trust when she was 11. It aims to protect the last remaining little blue penguin colonies on the Akaroa waterfront.
"I have 35 traps in Akaroa Harbour, which can only be accessed by boat. These traps are set up to prevent predation," said Lucy.
"I've been passionate about birds since I was young. For my 10th birthday, I did a tour of the colonies and noticed the penguins needed help," she said.
"Predators have a massive effect on wildlife and the penguin population, which has grown again since we started the project."
Lucy volunteers with her father Matt and has worked with the penguins for about three years.
"Receiving this award was so cool, as the work is all volunteer and, after a long time, it is nice to have been recognised," she said.
"The award means that hopefully, I can raise more awareness for these penguins."
Lucy also won $1000 with her STEM award and hopes to use it to expand her trap lines and get the community involved.
They were among 11 award winners chosen out of 530 nominations from around the country.
The Girlboss awards are given to women aged 11 to 18 who are leaders, role models and innovators.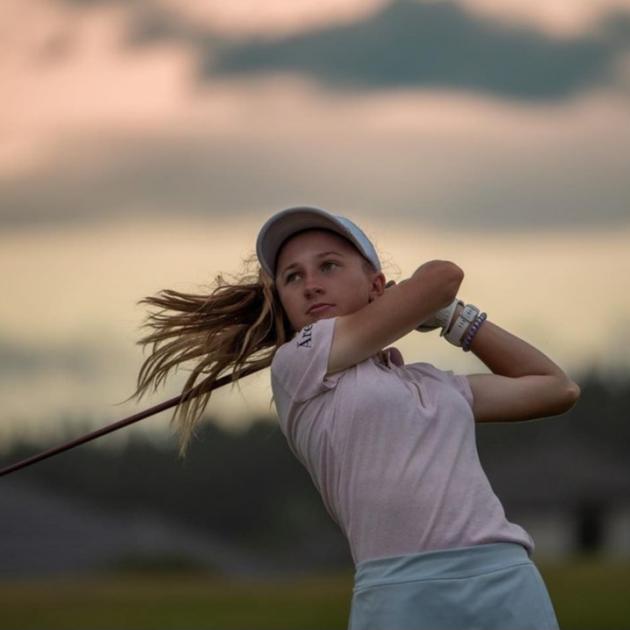 Bourne to lead: Young golfer's win
Fourteen-year-old Zaria Bourne is an emerging force on the fairways.
She was the youngest player in Waimairi Beach Golf Club's history to win its senior club championship at the age  of 12.
Now Zaria's skills have been recognised at the national GirlBoss awards. She won the emerging leader award last week at a ceremony in Auckland.
Said Zaria: "I was very happy, surprised and thankful to win the award. Golf is typically a male-dominated sport and I'm happy to show other young women that 'if he can do it, so can I'.
"I've had a lot of rejection due to my skill, size and gender. That didn't stop me from hitting the ball harder and further."
Zaria has been a part of the Waimairi golf club for about four years, and has scored not one but two hole-in-ones.
Her dream is to become a professional golfer like Lydia Ko, and her vision is for an academy to be set up for young women so they can succeed together.
"I want to lead other girls into believing they can do anything. Restraints can hold you back from becoming the best version of you."
The Catholic Cathedral College student was awarded $1000 alongside the title and will save the money until she needs it most.
She was one of three young women from Canterbury to receive awards.
The national GirlBoss awards followed the 2023 regional Canterbury GirlBoss Award ceremony at the Christchurch Town Hall last month.
The regional winners were:
Trailblazer: Charlotte Livingston (16), Ashburton College
Enterprise: Monique van der Westhuizen (17), Twizel Area School
Innovation: Millie Palmer (16), Cashmere High School
Emerging Leader: Hannah Wells (14), Kaiapoi High School
Community: Mackenzie Wills (17), Rolleston College
Inclusion: Bethany Crossan (17), Christchurch Girls' High School
Sport: Charlotte Mortlock (17), Burnside High School
STEM: Millie Edwards (15), St Margaret's College
Activator: Katie Wells (16), Cashmere High School
Arts & Culture: Jade Wilson (18), Kaiapoi High School
By Sasha Watson