A resident has called the teens who accidentally started a hedge fire with fireworks "brainless".
Fleming Drive, Leeston, residents had to grab garden hoses to stop the fire spreading from a hedge at Leeston Park about 10pm on Sunday.
The fire started after three youths were seen letting off fireworks near the hedge.
Letting off fireworks is banned in council reserves unless permission has been granted by the council.
Neighbour Judy Miller watched the trio arrive and saw them light fireworks.
"One rocket shot straight towards our house, the other into the hedge," Miller said.
The hedge soon ignited.
"Embers were flying everywhere causing damage to outdoor furniture, decks, fences, pool covers and more.
"A bunch of neighbourhood men came running, helping to hose homes and properties down."
"We had terrified neighbours as their fence close to their house caught fire, and children were crying and shaking with fright," Miller said.
When fire crews from Leeston and Southbridge arrived neighbours said the hedge had flames twice its height coming from it.
Leeston Volunteer Fire Brigade chief fire officer Matt Walker said it was lucky none of the houses were damaged.
Walker said the hot windy weather made the fire difficult to fight, with crews spending two hours putting it out.
The fire comes as fire chiefs express concern about the increased risk this summer with El Nino weather patterns bringing hot and windy conditions. In preparation, crews are doing extra training focusing on vegetation fires.
Miller said she had seen the youngsters post on the Leeston Southbridge Ellesmere Community Facebook page on Sunday, warning they might let off some fireworks.
"Our family might do some fireworks tonight (wind dependent). It will be when it's darker (9-9.30) Leeston area," the anonymous post said.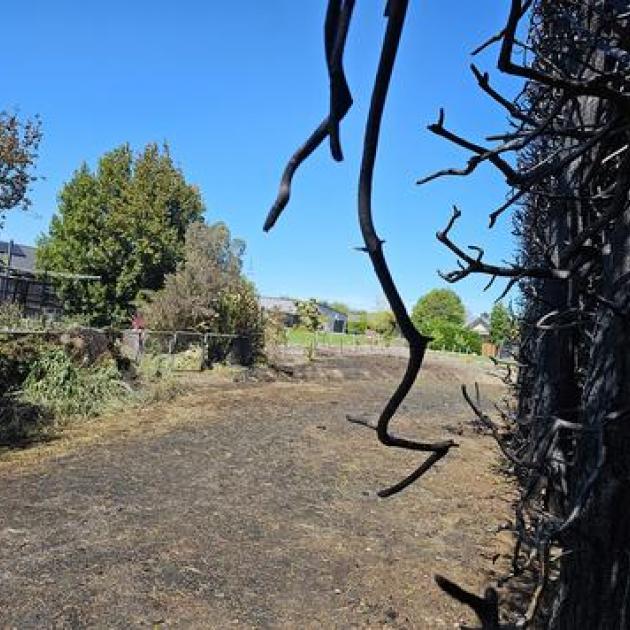 Miller said the post initially said fireworks would be let off behind the tennis courts in the park. The person has since deleted the comments giving the location.
"The reality was not a family outing; no adult present, just a group of brainless teenagers who thought that setting their fireworks off just a few metres from my house, right beside a hedge and close behind homes, was a smart choice."
Miller said the youths hung around for a while and then left without coming forward.
Walker called on people to be extra cautious when letting off fireworks.