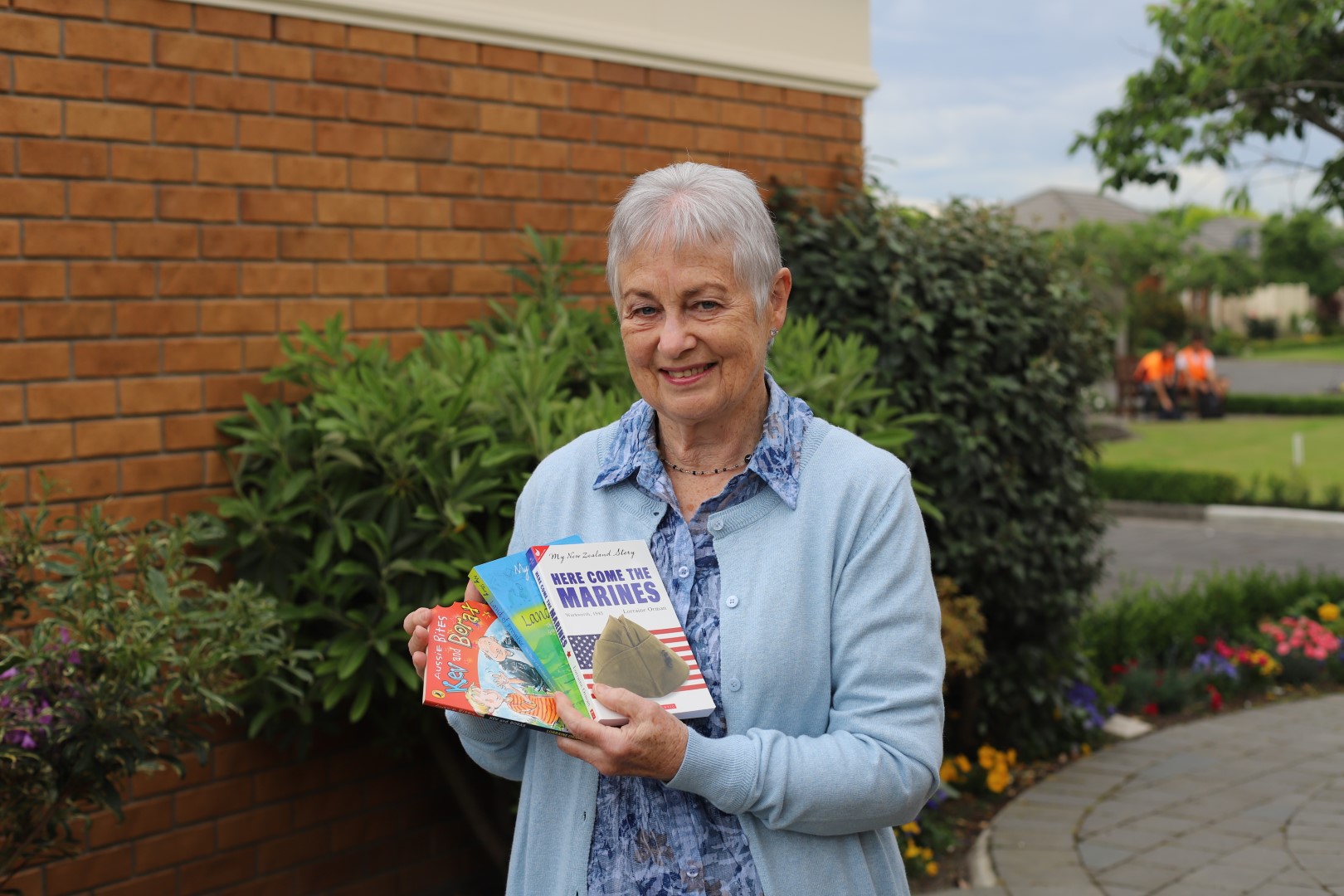 Lorraine Orman believes decades of volunteer work supporting children's literature contributed to her Storylines Betty Gilderdale Award for 2020.
The award is given annually to individuals for their outstanding service to children's literature and literacy.
The Ngaio Marsh Retirement Village resident will receive $2000 and will also deliver a 40min address at the awards presentation in Auckland this week, known as the Storylines Spring Lecture.
Orman has spent weeks preparing for her lecture.
"Initially I thought I don't deserve this award. When I did start thinking about it, I realised I'd been doing, mainly, volunteer work to support children's books in one way or another for 45 years. I'm almost regarding the medal as a reward for longevity," she said.
Writing is not always easy, Orman said. To get into a creative space and get some worthwhile work done requires dedicated effort to capture a child's or young adult's imagination.
Said Orman: "It's making that space in your head to do all that creativity that has to happen. Every writer is different, for me personally I needed five or six hours a day, working on that novel. It's more the mental space – you've got to turn away from the real world and go into the world you're creating inside your head.
"I (also) do have to do research for all the historical details."
Earlier in life, her parents divorced and she was brought up as an only child. Her love of books was inspired by classics as The Lion, the Witch and the Wardrobe and the Walt Disney comics.
She eventually met Jim Orman and later married, then raised a family with two sons.
It was during her time of bringing up children that Orman found time to write. She had been a librarian before she began exploring writing with short stories for children.
The first paid piece was published with the New Zealand School Journal in 1982.
She said one of her books, Cross Tides, won the New Zealand Post Children's Book Awards best first book in 2005.
Another book, still in publication, is Here Come the Marines which was first published in 2005.
She was inspired to follow the subject matter of American soldiers training for the battles of World War 2 in the area around Warkworth, north of Auckland.
It was Auckland-based literary agent Ray Richards who raised the subject matter – such as US troops driving their vehicles on Omaha beach – with her and kept "bugging" her to write a book around the idea.
She has spent a lifetime in the vicinity of those in New Zealand's literary world. Others she knows include one of her treasured mentors – Tessa Duder – and a "great friend" Maria Gill.
She and Jim moved to Christchurch from their previous homes in Warkworth and Omaha Beach, and now reside at the Papanui retirement village.