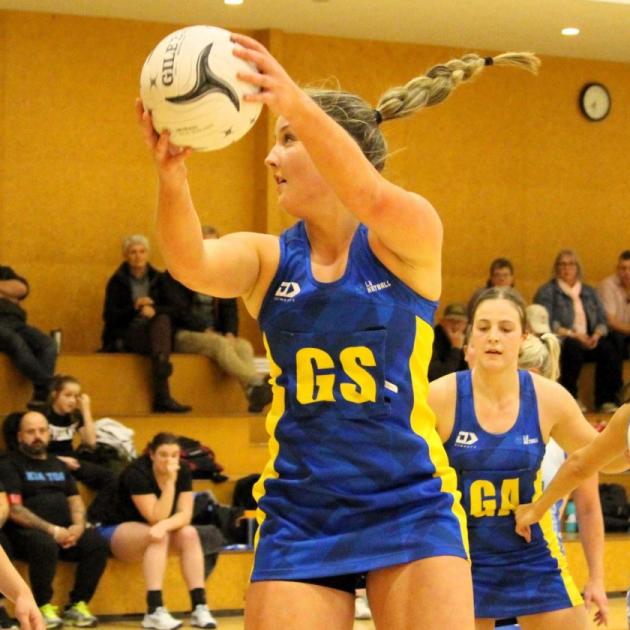 With three games remaining, the minor premiership is still open for most of the eight premier netball sides, while in football Christchurch United look to progress to the Chatham Cup semi-finals. Jaime Cunningham reports
Netball
A dominant attacking display from Lincoln University A put an end to Kereru A's short, unbeaten run with a 51-42 win, as the semi-finals edge closer.
Shooters Kate Grant and Taiana Day were dominant for Lincoln University, shooting at a combined 90 per cent.
Despite trailing by two at halftime, Kereru A were unable to keep up with Lincoln University in the second half, which they lost 25-18.
Kereru A could return to the top of the table with a large win over Lincoln University B on Tuesday.
However, Lincoln University B have leapt to 12 points following their 49-44 win over Kereru B. Their clash against Kereru A is a must-win for the side if they want to make the semi-finals.
Kereru B (5 points) have a mathematical chance to qualify. They play Technical A next, who managed to hold off the winless Kia Toa A, 45-36.
Technical need a dominant win to leapfrog the three teams above them due to their points differential.
Meanwhile, Kia Toa and Hearts St Peters A face off in what will likely be the playoff to avoid relegation to premier 2.
Saints suffered another disappointing loss to UC A.
A 22-6 first quarter to last year's finalists set the game's mood for Saints, who were unable to fight back, losing 66-33.
Final favourites UC A and Lincoln University A clash, with the game set to be a playoff of the competition's two best shooters, Vika Koloto (UC) and Kate Grant (LU).
Premier 1 stats: UC A 66 (V Koloto 50/58, K Williams 16/23) def Saints A 33 (S Johns 24/31, J Reuben 9/22). Qtrs: 22-6, 37-15, 47-26, 66-33.
Lincoln University A 51 (K Grant 37/42, T Day 14/15) def Kereru A 42 (L Clark 29/40, H Tallentire 11/13, J Wolfgramm 2/3). Qtrs: 15-10, 26-24, 40-34, 51-42.
Technical A 45 (O Wilkie 38/49, M Kay 5/12, K Ralph 2/3) def Kia Toa A 36 (F Laikong 22-28, M Ruki 0/0, C Corbett 14/17). Qtrs: 14-8, 28-16, 37-29, 45-36.
Lincoln University B 49 (A Guard 37/53, J Riordan 7/7, E Wilke 5/8) def Kereru B 44 (F Ross 38/49, K Timpson, 6/10). Qtrs: 15-9, 26-24, 39-37, 49-44.
Football
Christchurch United meet the Hamilton Wanderers in the Chatham Cup quarter finals on Saturday, continuing their dominant run after being knocked out in the second round last year. 
United is yet to lose a game in the Southern League this season, and will be looking to take their form into the national knockout competition.
Last year's Southern League champions will be favourites to win the match, with Hamilton sitting fifth in the Northern League. Kick off is at 2pm at John Kerkhof Park (Cambridge).
Rugby league
The playoff contenders take a break this weekend as they start to focus on winning the Pat Smith Memorial Trophy.
Premiership winners Hornby Panthers, who defeated the Northern Bulldogs 34-8 on Saturday to secure the Massetti Cup, meet archrival Linwood Keas in the major semi-final on August 5.
Halswell Hornets host the Eastern Eagles in the minor semi-final on the same day. It will be a rematch of Saturday's tight 16-14 win for the Hornets, who finished eight points clear of the Eagles. The winner of that game will face the loser of the major semi-final on August 12.