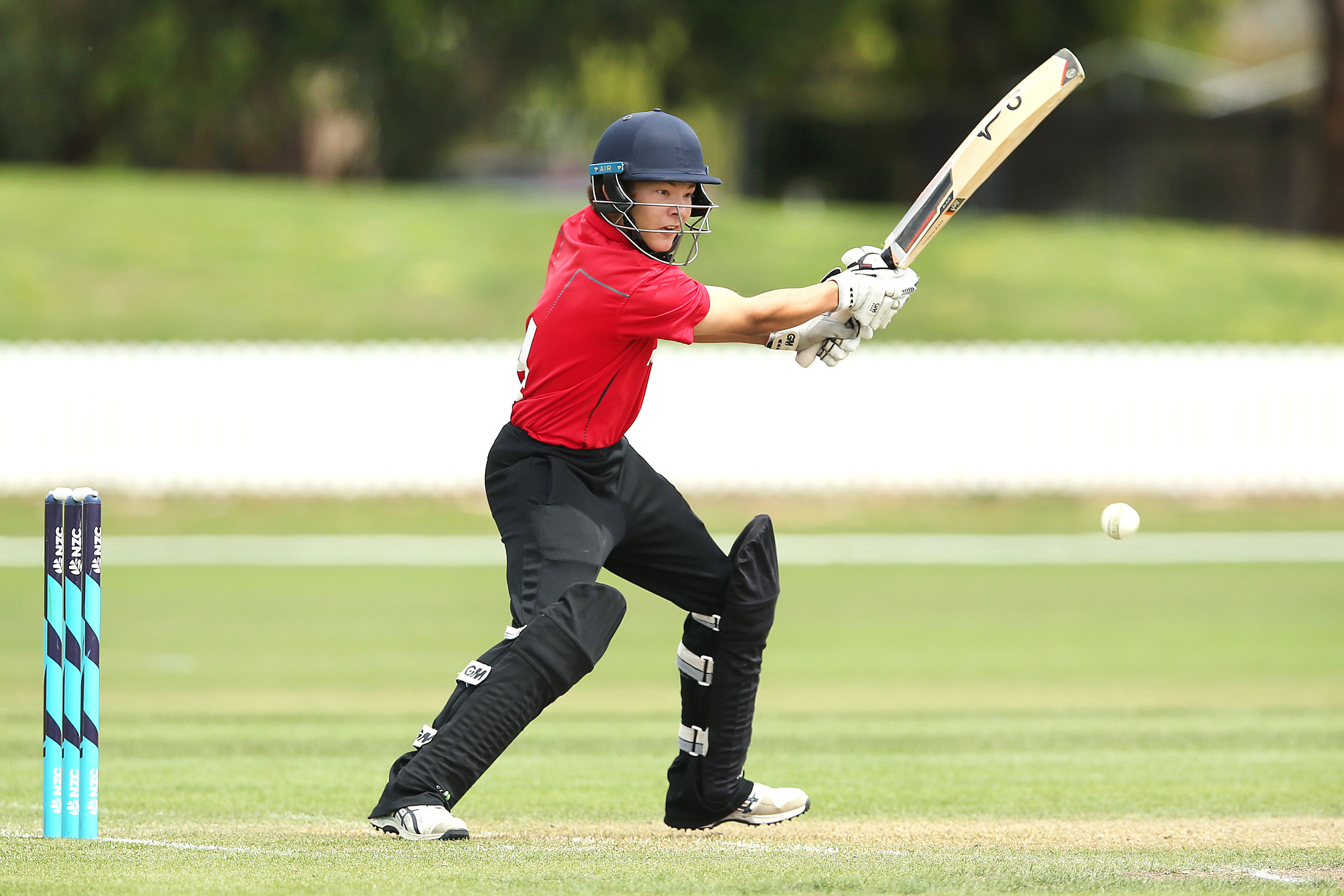 A familiar name helped Canterbury blast their way to the national under-17 provincial cricket title in Lincoln.
Mitch McMillan - son of former Black Caps batsman and batting coach Craig McMillan - notched 234 runs in four innings, being dismissed just once during the week-long tournament.
The 15-year-old wicketkeeper-batsman showed off an approach similar to his father scoring at a strike rate of 103 and amassing 32 boundaries - including six sixes.
"I've watched a bit of his batting," he said. 
"I like attacking and I do like to hit it in the air quite a lot, which sometimes isn't too good because I get out. But I like to attack rather than be patient."
Canterbury won the tournament for the first time since 2016, with four wins from their five matches. They were led by Mitch - who averaged 234 with the bat - and opener Kalhan Challu, who averaged 83.75 and finished as the leading run scorer with 335.
In Canterbury's opening two-day match against Central Districts, Mitch scored a crucial 86 not out to help his side secure first innings points.
In the opening one-day match against Northern Districts, he scored 57 not out from 45 deliveries - including four sixes - in a 59-run win.
The next day he top scored with 89 not out from 80 deliveries in an 85-run win against Wellington.
Batting at No 6 and 7 throughout the week, Mitch wasn't required in the side's eight-wicket win over Auckland. In the final match, he was dismissed for two in a final ball loss to Otago.
Mitch said he started playing cricket as soon as he was able to walk, facing up in the backyard with his dad and friends. While his father was a handy part-time bowler, Mitch has opted to don the gloves.
"Back in junior cricket you used to do the rotation around the field and I always liked being keeper because you're always involved instead of standing in the field all game," he said.
Craig McMillan was on hand to watch all three of his son's big knocks last week.
Mitch says his dad's involvement with his game is just like any other fathers, but his expertise as a batting coach usually comes to the fore in a debrief in the car ride home from matches.
As for his aspirations in the sport, Mitch is taking it as it comes.
"I'm just having fun, but I like this rep stuff and making good teams.
"I'll just try to keep going as well as I can and see where it takes me," he said.
Mitch wasn't the only player in the side with strong family cricketing pedigree.
Captain and opening batsman Matt Boyle is the younger brother of Canterbury opener Jack Boyle. Their father Justin was a prominent first-class cricketer for Canterbury in the 1980s.
Wicket-keeper/batsman Tom Flavell is the son of former White Ferns batsman Kirsty Flavell (née Bond).
Meanwhile, off-spinner Jordy Frew - who took 10 wickets at the tournament - is the son of former Canterbury batsman Robbie Frew and one-time White Ferns player Lisa Astle, who is Nathan Astle's sister.