Christchurch animal lover Simone Li is calling the return of her adventurous pet cockatiel Puff a miracle after she was missing for three days.
Li was overjoyed to stop by Harewood School to collect the bird who was found making new friends at the school after she went missing from Wigram.
"We were all shocked by the distance she flew, especially in such horrible weather," Li said.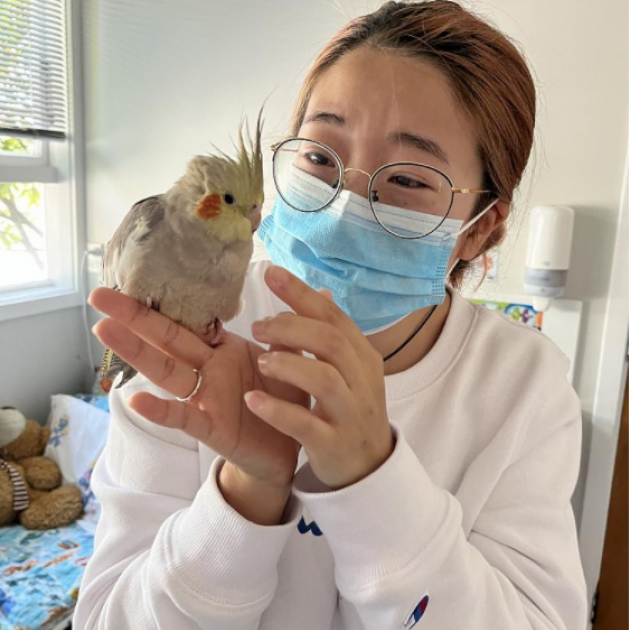 That was about 10km, as the cockatiel flies.
It was the first outing for the hand-raised pet, who flew out an open door in a split second.
"We were afraid she could not survive from the rain, could be eaten by cats, or could die because of hunger and cold."
Li was devastated by the disappearance of the bird, which used to follow her about the house like a dog.
She took the day off work to look for Puff, alongside partner Ivan Yu, but heavy rain made the search difficult.
After looking around the neighbourhood on foot and by car, the couple turned their focus to Facebook, where Li posted photos of Puff to 'Lost & Found Pets in Christchurch' with photos and a message offering $100 for her return.
Li had lost hope by the third day when several people alerted her to a post from Harewood School, where a "very friendly" pet bird had been found.
She recognised the bird as Puff by details such as a dark beak and two broken tail feathers.
Li's photos and videos proved to the school it was Puff, as did the reaction of the bird. Puff jumped to her usual spot on Li's shoulder and began biting her finger and glasses.
"This miracle happened because of everyone's support on the internet and real life.
"We really appreciated everything and felt so warm be in such a wonderful community," Li said.