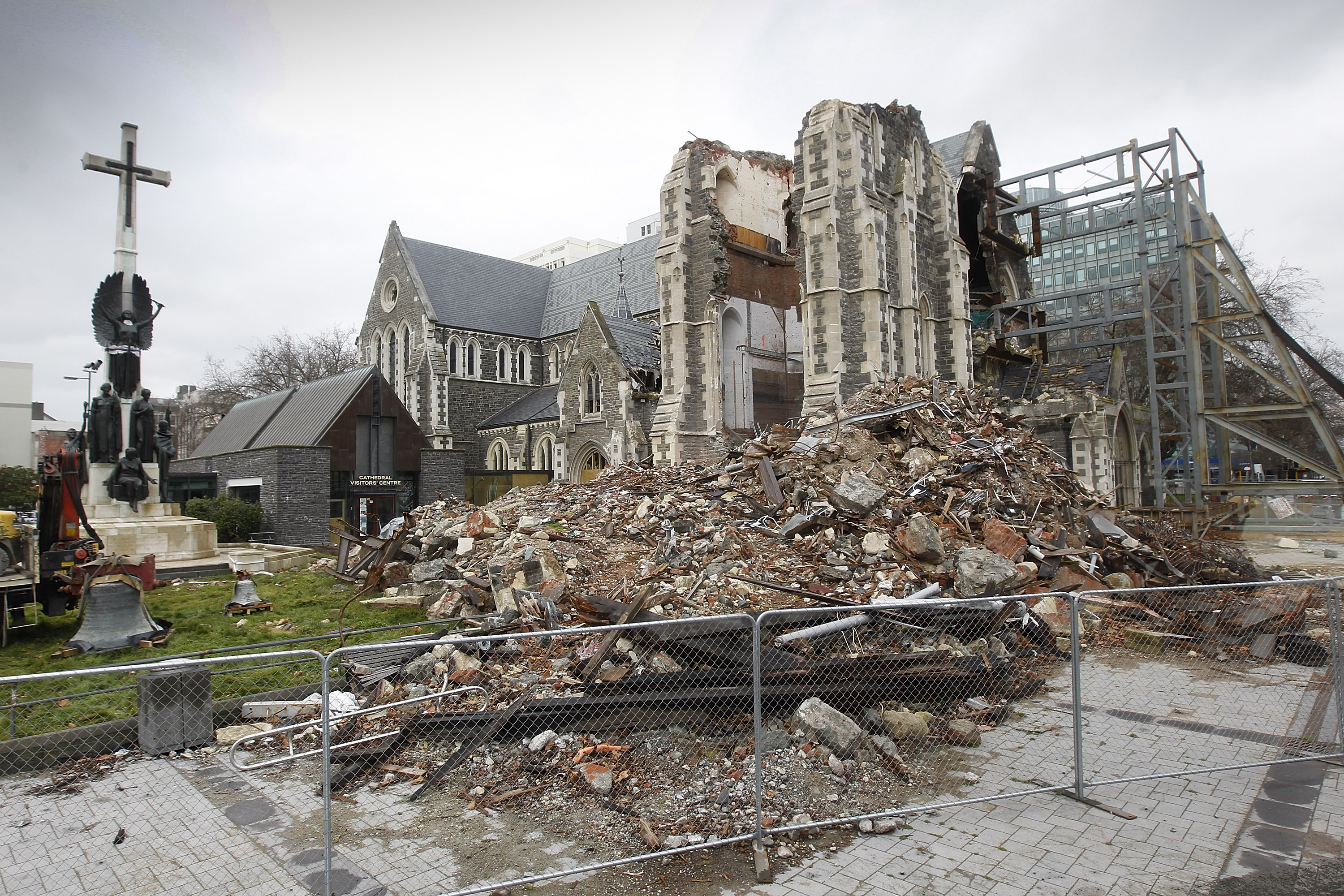 A resource consent application has been lodged for stabilising works at the Christ Church Cathedral.
The proposed stabilisation works will address severe structural damage suffered in the February 22, 2011, earthquake to allow for future strengthening of the Cathedral.
The application does not extend to the strengthening of the Cathedral, as further resource consent will be required.
The proposed works will involve the deconstruction of some parts of the building to manage collapse hazards and the installation of support frames to make it safe for workers to go inside the Cathedral.
It will also seek to gain access to the interior of the building for salvage and investigation works and retrieval of heritage items, including the remaining stained glass windows and organ, as well as temporary weatherproofing of the building.
Once the stabilisation of the building has been completed, the plans for strengthening and reinstatement can advance.
The resource consent application is still being processed by the Christchurch City Council.
A city council spokeswoman said due to the complexity of the application there is no time frame for when a decision would be made on it.
The work is expected to take 18 to 24 months.
It was decided the Cathedral would be salvaged by the Anglican Church in September 2017.
The city council has put $10 million towards the restoration.
The Crown has also made a contribution of $10 million and the Government has made a $15 million loan that will not have to be paid back if certain conditions are met.
The pledges, along with the church's insurance proceeds of nearly $42 million, amount to just over $90 million of the estimated $104 million restoration cost.