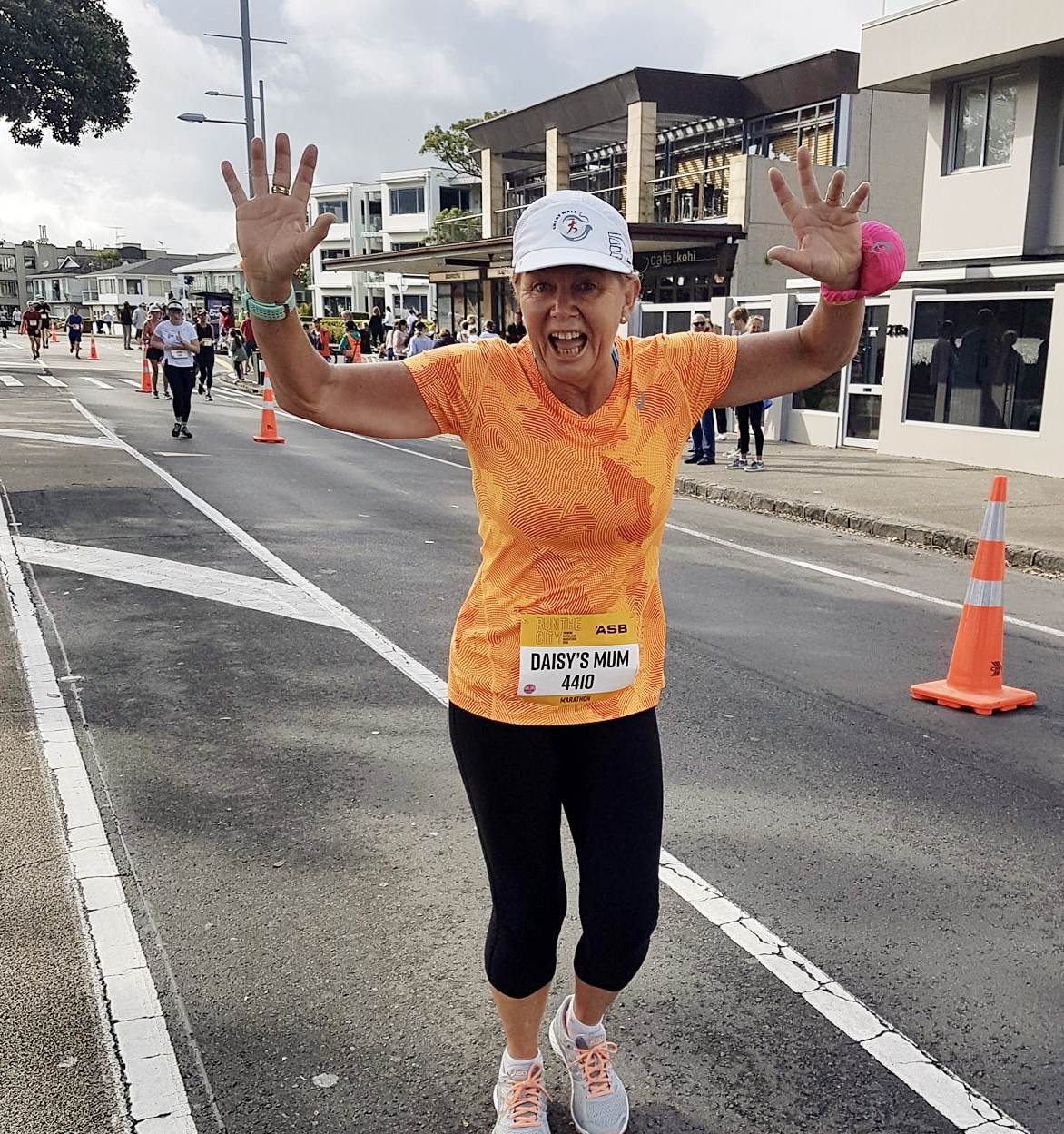 Judy Brock is agonisingly close to an acrylic running shoe fitting the occasion perfectly, a fairy tale ending to what has been a hasty marathon journey for the distance athlete.
Brock is two certified race finishes, or 84.39km away, from upgrading her associate membership of the 100 Marathon Club New Zealand to the 'fastest' runner to reach the milestone.
She has a bib for the Alpine Marathon in Hanmer Springs on Saturday and seven days later in Wanganui, fitness permitting, Brock will usurp fellow Christchurch marathon man Norman Chan, who took six years, five months and eight days to go from zero to 100.
Brock ran her first marathon in New York on November 2, 2014 after a mate dared the pair to tackle the iconic route to mark their 50th birthdays.
The challenge also enabled Brock to follow in father Bob's footsteps. The senior constable was killed when a helicopter crashed at Franz Joseph Glacier in 1986, a few months after his 10th marathon at Buller.
"I ran with his photo on my back when I did my 10th marathon (also Buller) which was really neat as a memorial to him," Brock said.
The 56-year-old admin worker originally figured she would be one and done after the Big Apple but her mindset changed somewhere along the route from Staten Island through Brooklyn.
"I was really nervous. I trained hard, I didn't drink alcohol for six months.
"I really took it seriously and during it I felt like Forrest Gump, I felt like I could keep going round Central Park. It was just the most amazing experience."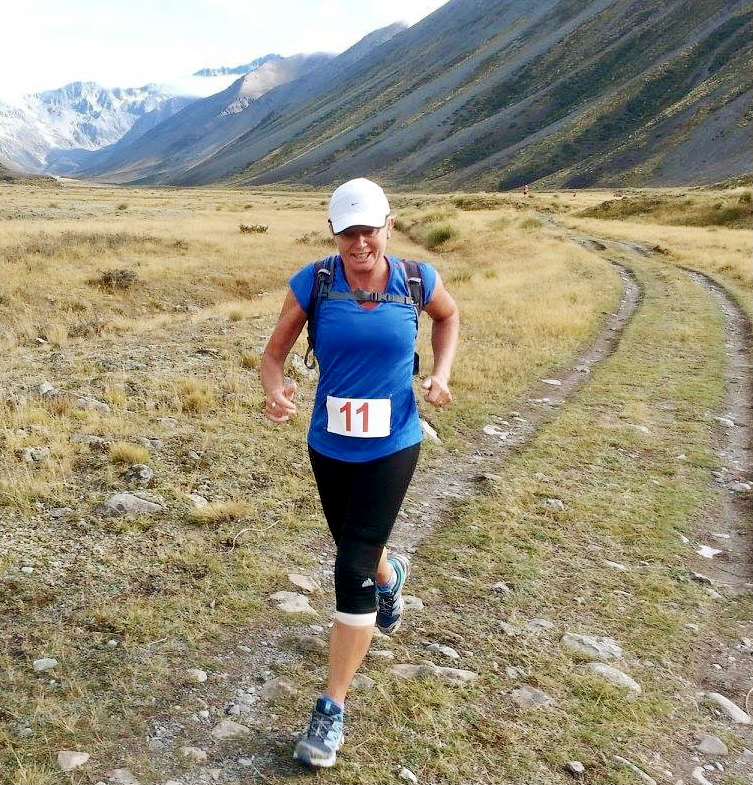 Brock was the 20,675th finisher in 4.16:43, and since then her placing and time haven't exactly been her driving force – stopping the clock has been key.
And providing she completes the Wanganui 3 Bridges course on December 12 she will beat Chan's mark by four months and become the 14th female club member – and 51st overall – to bring up three figures. 
Ironically, had a global pandemic not emerged in 2020, Brock would have probably reached century status on November 1, back where it all began.
"It was going to be one to a 100, New York and back again, but obviously Covid stuffed that up. It's sad, but it's not a big deal is it? People are dying."
Brock then targeted Hanmer Springs to reach the century with family and friends, but the cancellation of the Aoraki Mount Cook Marathon due to bad weather on October 3 forced another revision.
She battled through the recently-verified Kaikoura Mountain to Sea Marathon on October 24 – the only time she has finished last – in a touch under six hours.
That still sits uncomfortably after she was convinced to enter at short notice by husband Stu. 
"I had this 'tail-end Charlie' on his push-bike for company. He had a very sore arse by the end. I told him I was sorry to keep him out there so long," she said.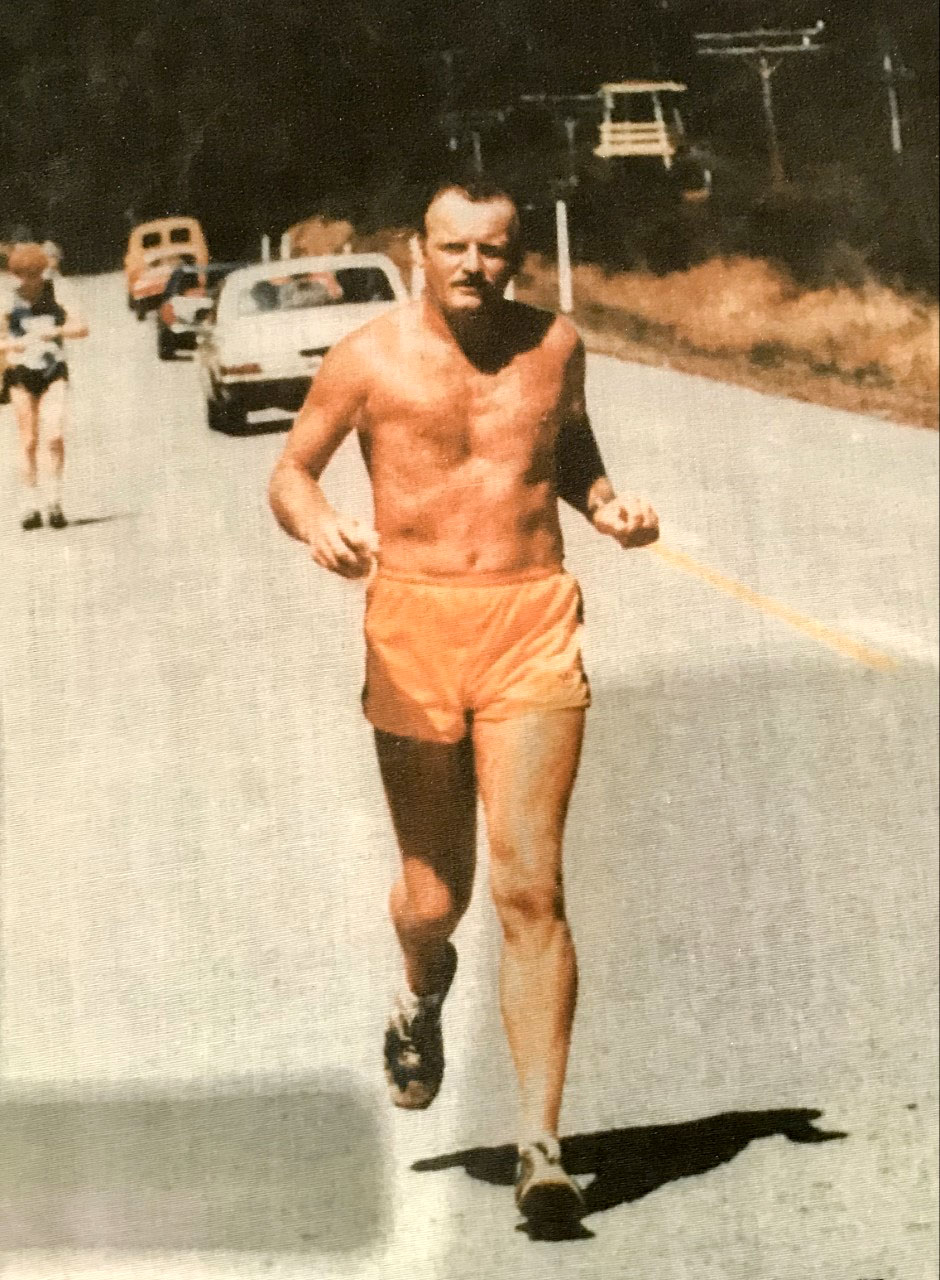 Brock, whose best time is the 3.55:00 or so she recorded in New Plymouth's Mountain to Surf Marathon, bounced back in Queenstown last weekend and is well primed for the challenge ahead.
"You don't have to train. I swim twice a week and I bike twice a week. I was doing a lot of 5ks and 10ks but (now) walking the dog is enough. At the height of it, I was doing 25 to 30 (marathons) a year. One weekend I did two," she said.
Brock originally thought she'd stop hitting the tarmac after running Hawaii for her 50th, but decided to push on.
She nominated Paris and Auckland as her favourite endurance tests and given the current climate, Brock was grateful to have run overseas.
"I feel very blessed that I did the Great Wall of China, Buenos Aires in Argentina and London," she said.
And no, Brock does not have a DNF on her record, bristling at the mere suggestion.
"I'd crawl to the end, I want that bling, we love the medal."
Yet, Wanganui is the end of the road. The club's shoe will take pride of place with the framed medals from London and New York.  
"I'm booked in with the surgeon the day after I finish," Brock revealed.
"After about 80 marathons I said to my doctor: 'I'm having trouble, I'm running like crap.' I knew I had a tear in my hip flexor so he sent me to a surgeon who told me: 'You need a new hip'.
"People go: 'It's all that running'. Unfortunately it's a hereditary thing. I've had to run-walk and I've had some painful moments.
"I'll run as far as I can, it takes me a couple of hours longer now," she said, eyeing a more leisurely pursuit – lawns bowls at Redcliffs.
Another sport that brings you to your knees, though in a good way.