Selwyn has traditionally been a true-blue electorate, but a swing to Labour last election meant it was a tighter race than expected. New National MP Nicola Grigg outlines her priorities and tells reporter Susan Sandys how she plans to build on her slim majority.
Being a local MP for all is foremost in Nicola Grigg's mind.
The 40-year-old newbie to politics succeeded retiring National Party stalwart Amy Adams in the Selwyn electorate in what has always been a comfortable blue seat.
But as the district's population booms and demographics change, Grigg knows she will have to work hard to win the faith of her constituents, to take the seat again in less than three years' time.
"I would never say confident, I would say hopeful, if I do the hard work I would be hopeful," said Grigg on whether she will be able to build on her majority.
In last year's general election, Grigg's majority for the candidate vote was a mere 4968 over Labour's Reuben Davidson, compared to Adams' majority in 2017 of more than 19,500 votes.
Labour claimed the majority of party votes – 18,102, which was 24 per cent higher than National's 14,616.
This was a stunning turnaround from 2017, when National won the majority of party votes in the electorate, 26,003. Labour got less than half this, just 11,508.
Grigg is keeping a watching brief on local issues. Projects on her radar include advocating for a new WINZ office at Rolleston.
She said the Salvation Army at Rolleston had suggested a WINZ office in the growing town to service clients now going to Hornby in order to access Ministry of Social Development (MSD) services. She had mentioned the proposal to MSD Canterbury, which was "yet to warm to the idea." However, if demand grew too high it was something she "would be very prepared to advocate for."
The last 12 months has been a roller-coaster ride for Grigg after giving up her job as a portfolio manager at New Zealand Trade and Enterprise in Christchurch to campaign full-time.
Following winning the nomination and becoming the National candidate, she moved to Prebbleton in March.
"I had always committed to the National Party I would live locally. It was vital that any candidate lived here, you can't represent any community that you are not actually a part of," Grigg said.
As well as throwing all her energy into winning the Selwyn seat for National, she had been looking forward to indulging her passions of decorating and gardening at her new home.
But no sooner had Grigg moved in and New Zealand went into the Covid-19 lockdown.
Grigg said she was then "very lucky" to have been able to go back to NZTE temporarily, working remotely as the organisation helped businesses stay afloat amidst the new economic crisis.
Once lockdown was over, it was back into campaigning. In retrospect now, Grigg said it was a massive gamble to give up her job and vie for the seat, considering the slashed majority.
"There's no playbook for being an MP. In a way you are kind of making it up as you go along, but equally you can't afford to make mistakes and you have to get it right."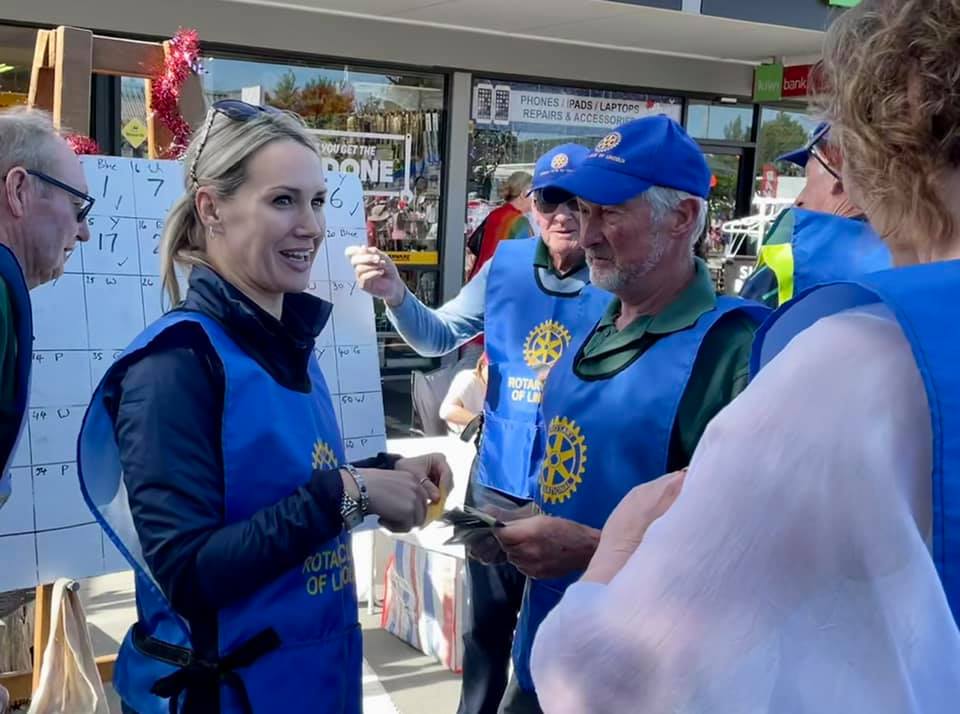 While her office was to be in Rolleston, she would be engaging across the electorate via constituent clinics every week.
"It's about working with the community, on what's important to the community, it's about being available all the time, it's about being relevant all the time, and actioning inquiries for support as soon as possible," she said.
That is the formula she plans to count on as she tackles her new role of electorate MP, alongside portfolios of spokesperson for women, associate spokesperson for trade and associate spokesperson for arts, culture and heritage.
Economic recovery was among the top priorities. While Selwyn had survived the Covid crisis better than most regions, people were still deeply impacted. When door knocking while campaigning, she had found that many of those answering had been women who had lost their jobs.
In her women's portfolio, much of the work would be around re-empowering and enabling women to re-engage in the workforce.
Boosting broadband and mobile connectivity in Selwyn was another priority. She planned to hold a public meeting in the short term with commercial sector providers in attendance.
In addition, she was pursuing where the Government was at with school rebuilds, with Selwyn's booming population putting pressure on both older schools with ageing buildings and new schools relying on portable classrooms.
Then there was, of course, the agricultural sector, a longtime priority for Grigg who has a farming background. She will be working with farmers as they aim to meet upcoming environmental standards without going out of business.
Grigg grew up at the family farm of Surrey Hills Station near Mt Somers, and attended St Margaret's College in Christchurch before studying journalism at the New Zealand Broadcasting School. She became a radio journalist, working for the likes of Radio New Zealand and Newstalk ZB.
"I loved it, it was the school of life for me."
In 2014 she became Parliamentary press secretary to Simon Bridges before undertaking this role with Sir Bill English when he was Minister of Finance and then when he was Prime Minister in 2017.
"I look back now, and I realise what a massive influence he had on me, in how he applied himself to his job and how he brought huge heart to it," she said of working for English.
After he resigned in 2018 she decided that she herself wanted to go into politics. As well as dealing with politicians through her press secretary and journalism roles, she had a family association, and many contacts encouraging her to give it a go.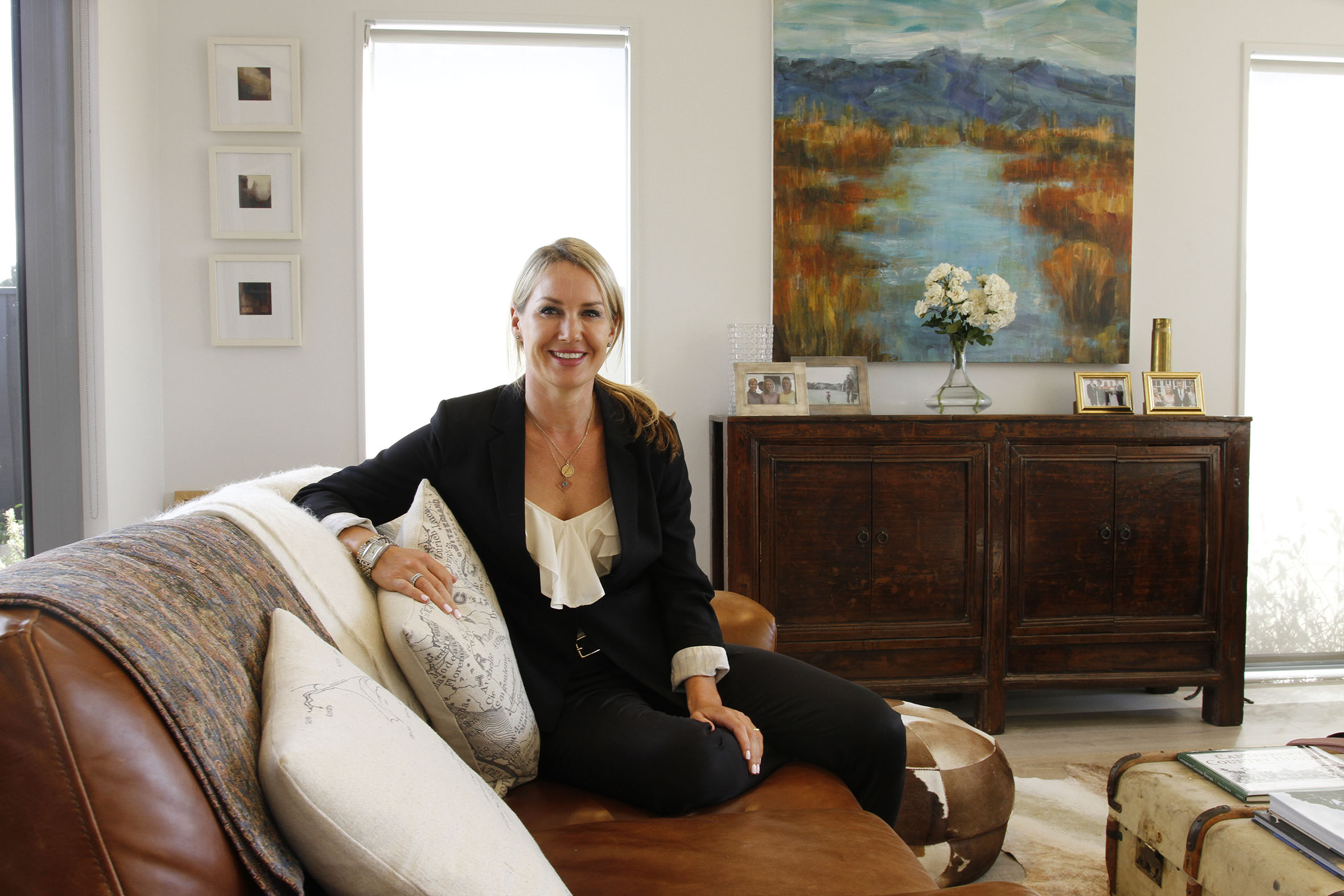 Her great grandfather Arthur Grigg was MP for Mid Canterbury prior to being killed in World War 2 in 1941, his wife Mary Grigg then stood uncontested and won the seat, becoming National's first female MP in 1942.
"It's quite a legacy really, it's quite cool walking around Parliament and seeing her photo on the walls, and seeing his photo," she said.
Grigg said winning Selwyn had been bittersweet, set against the countrywide thumping for National. She was one of just five new party MPs who won their seats. She said they call themselves "the tight five."
The others are Penny Simmonds in Invercargill, Joseph Mooney in Southland, Simon Watts in North Shore and Christopher Luxton in Botany.