A house was threatened by a large scrub fire in Oamaru yesterday.
A Fire and Emergency New Zealand spokesman said crews responded to a scrub fire just before 2.45pm at South Hill, near the penguin colony.
"The fire is approximately 100m in size and crews are working to extinguish the fire.
Two helicopters with monsoon buckets assisted in getting the blaze under control and about 25 firefighters from about seven crews attended.
The fire had been extinguished by last night.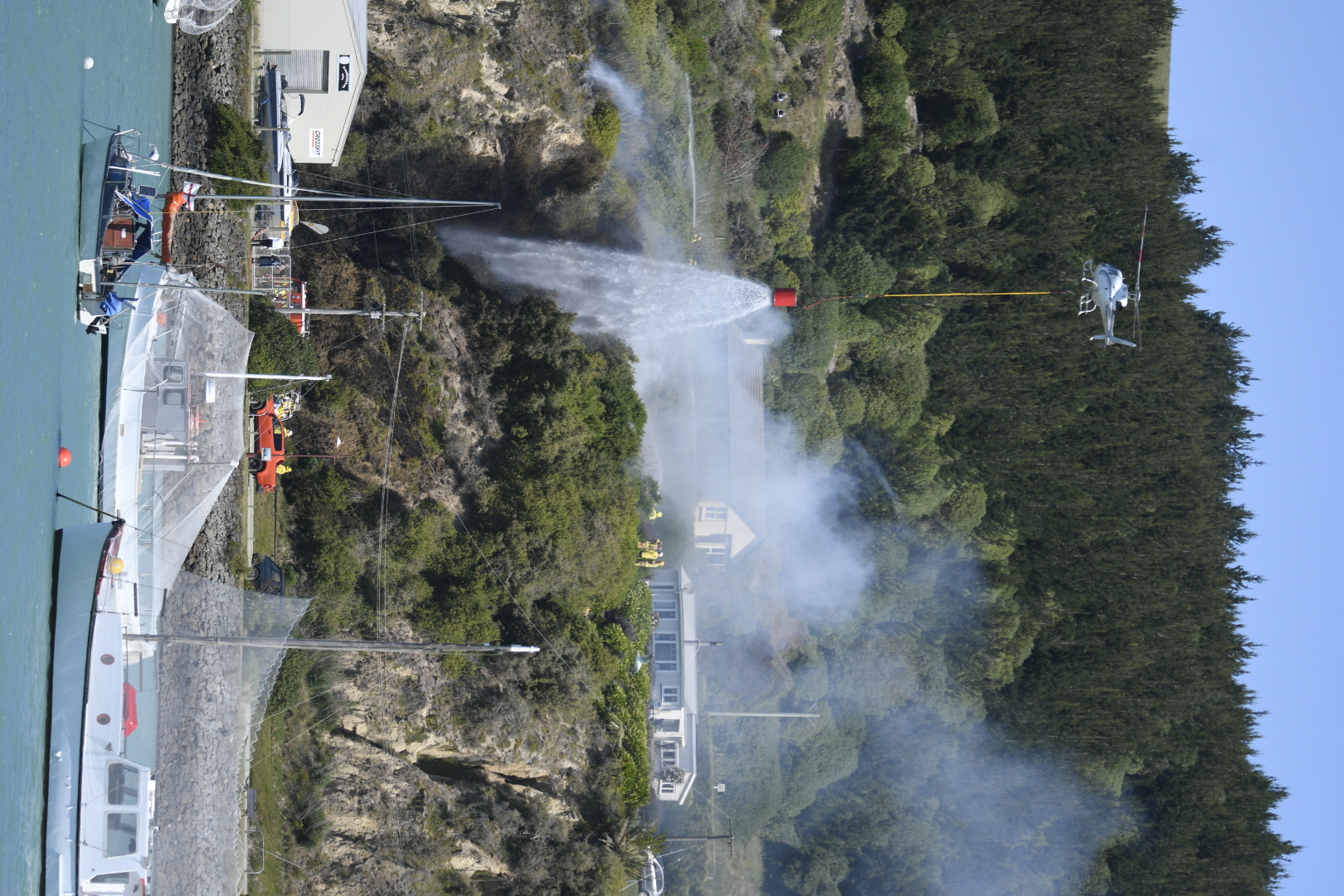 Fenz, with the assistance of police, evacuated people from properties threatened by the blaze.
A nearby rest-home was also evacuated.
Oamaru Steam and Rail general manager Harry Andrew said it was unlikely the fire was started by a train passing by.
"It's in the wrong place for where we have fires, because the trains, they idle along there.
"It was rolling downhill, so you don't need to put power on to make sparks come out the chimney."