Christchurch is putting on its best face as it gears up for the Show Week festival and an expected busy tourist season this summer.
Local retailers are hoping the influx of visitors will get their tills ringing.
Parts of Christchurch were severely damaged in the deadly 2011 earthquake and work continues to rebuild the city.
Contractors are frantically working to get the final stage of Cathedral Square makeover finished in time for the Canterbury anniversary holiday on Friday next week. 
The city's economic development arm, ChristchurchNZ, is forecasting a very busy tourist season ahead for the Garden City.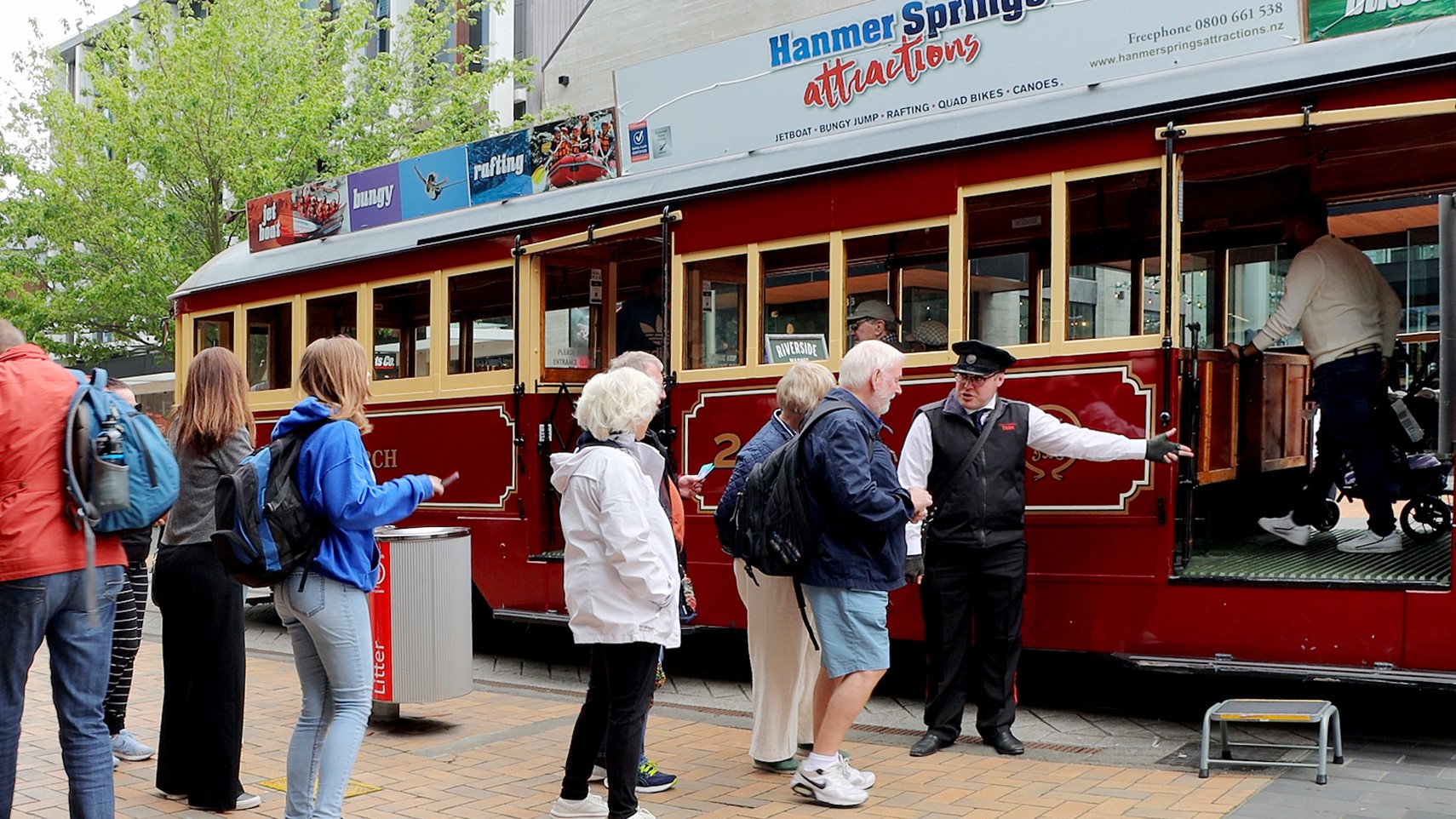 Tourism Manager Kath Low said the economic impact of tourists can't be underestimated.
"The energy that they bring to the city, the vibrancy to the city is incredibly important. It's important for locals to actually see the city bustling.
"And I think for the investors who have poured tens of million dollars into bringing the city back, they actually need to see that we are now back on the map and that people are wanting to come here."
Low believes Christchurch is now firmly back on the international map, after a 12-year lull following damaging earthquakes (in 2010 and 2011).
"Christchurch is a destination in its own right. We're no longer seen is purely a gateway to the South Island - people are actually wanting to stop and stay here for a few nights at least, which is fantastic".  
She said prior to the quakes, annual spending by international and domestic visitors in Christchurch was worth around $1.7 billion in gross domestic product (GDP).
"We are now back at about $1.2 billion, that for the economy is really, really important. So we haven't we haven't got back to where we were pre-earthquake, but we are well on the way."
China Southern Airlines has restarted its three flights a week service to Christchurch, and United Airlines is also scheduled to operate three more flights a week from December.
Low reckons the central city is really starting to hum.
"It's so vibrant. The extension of the tram route is fantastic. I think that the retail experience in Christchurch is second to none. And as for food and beverage offerings, I think Christchurch is firmly one of the capitals of culinary experiences and New Zealand."
And while the agency admits it's hard to forecast tourist numbers for Christchurch this season, there's confidence that the extra flights and a busy cruise ship season will help ensure it enjoys a bumper summer.
- By Geoff Sloan
Public Interest Journalism funded through NZ On Air