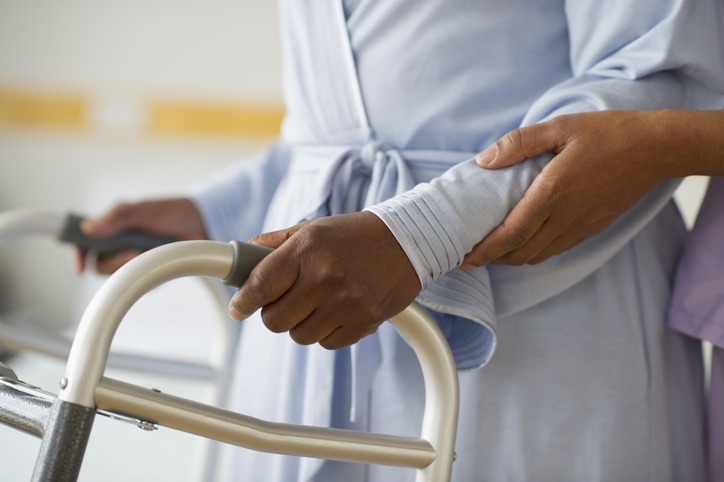 The elderly are set to be hit hard by a Canterbury District Health Board cost-cutting drive designed to save $56.9 million.
Although the CDHB insists the savings reduction programme is yet to be rubber stamped, advocacy group Age Concern Canterbury accepts their sector of the province's community will ultimately pay a heavy price.
"Older people in Canterbury are around 18 per cent of the population, but they're probably nearer to 50 per cent of health service usage so any change in funding will predominantly affect them," said Age Concern Canterbury chief executive Simon Templeton.
The Frail Elderly Pathway, which consists of eight initiatives, has been earmarked as a source of $4.5m in savings, while the services overseen by the Community Rehabilitation Enablement Support Teams established after the Christchurch earthquakes may be transferred to the actual providers in a bid to reduce costs by $1.175m.
Senior Chef, which focuses on cooking classes and nutrition for over 65s, operates under the Healthy Lifestyles umbrella and could be a casualty in an area where $195,000 is set to be trimmed.
Templeton said there was particular concern about the future of the CREST programme.   
"The idea was to get people out of hospital quicker or avoid hospital admission. They put a huge amount of resource into these people to get them out of hospital," he said.
"They've already passed on a whole lot of that CREST work to providers and it looks like they might just hand over the whole service to them.
"They used to have quite a big team in the DHB working with the providers, it might be that specialist service team that goes. I know from speaking to geriatricians, they're concerned about that."
A former staff member in the planning and funding arm of the DHB, Templeton sympathised with the organisation's plight.
"I'd imagine they will have squeezed every bit of blood out of that stone. It'll be interesting to see where someone else can come in and make these efficiencies without affecting the delivery of service," he said.
Meanwhile, Canterbury DHB acting chief executive Peter Bramley, would not be drawn on what services and staff would be affected by the "Accelerating our Future" deficit reduction programme. 
"At this stage nothing is off the table but it is too soon to provide further details of the individual components that may or may not be affected, as this may cause unnecessary concern to staff and the public – as no final decisions have been made regarding whether it will be necessary to make changes to these services," he said.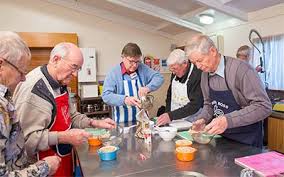 Programme under threat
A programme designed to make sure elderly people are able to maintain nutrition levels as their enthusiasm for cooking wanes is among services under threat through the Canterbury DHB's cost-cutting drive.
Senior Chef is an initiative which targets over 60s, with the goal of ensuring they eat appropriately.
The programme has secured funding for the 2020-21 financial though it did appear on a list of prescribed cuts aimed at saving $56.9 million.
Although safe for now, the it is understood the service can be wound out after a three-month notice period.
"It's a fantastic programme. It'd be a real shame if we lost that," said Age Concern Canterbury chief executive Simon Templeton.
"Everyone I've spoken to that's been on it finds it hugely beneficial around meals, nutrition and social connection."
A focus on nutrition has underpinned the programme's success.
"The type of nutrition we need as an older person is quite different to you and I," Templeton explained.
"We kind of need to watch our weight a bit more. They might need to put some on, they might need slightly higher protein than they get.
"Often the message portrayed in the public across the population is low calories, fasting even, 'Don't eat this' whereas for older people it actually might right to stick cream in your porridge in the morning."
Senior Chef also tries to spice up the daily drag of cooking, often for one.
"A lot of older can't people can't be bothered doing that meal cooking if it's just them so they might snack more so they're not getting the right food in.
"If you're 88 and you've had 60-something years of having to get up every morning and think 'What do I have for dinner?' It just becomes a chore, so they (tutors) try to invigorate and refresh cooking."
The programme is held in a classroom-style setting and targets people who do not live is aged care facilities.
"You go along for the X amount of weeks, you're learning something new and you're also socially connecting with that group," Templeton said.