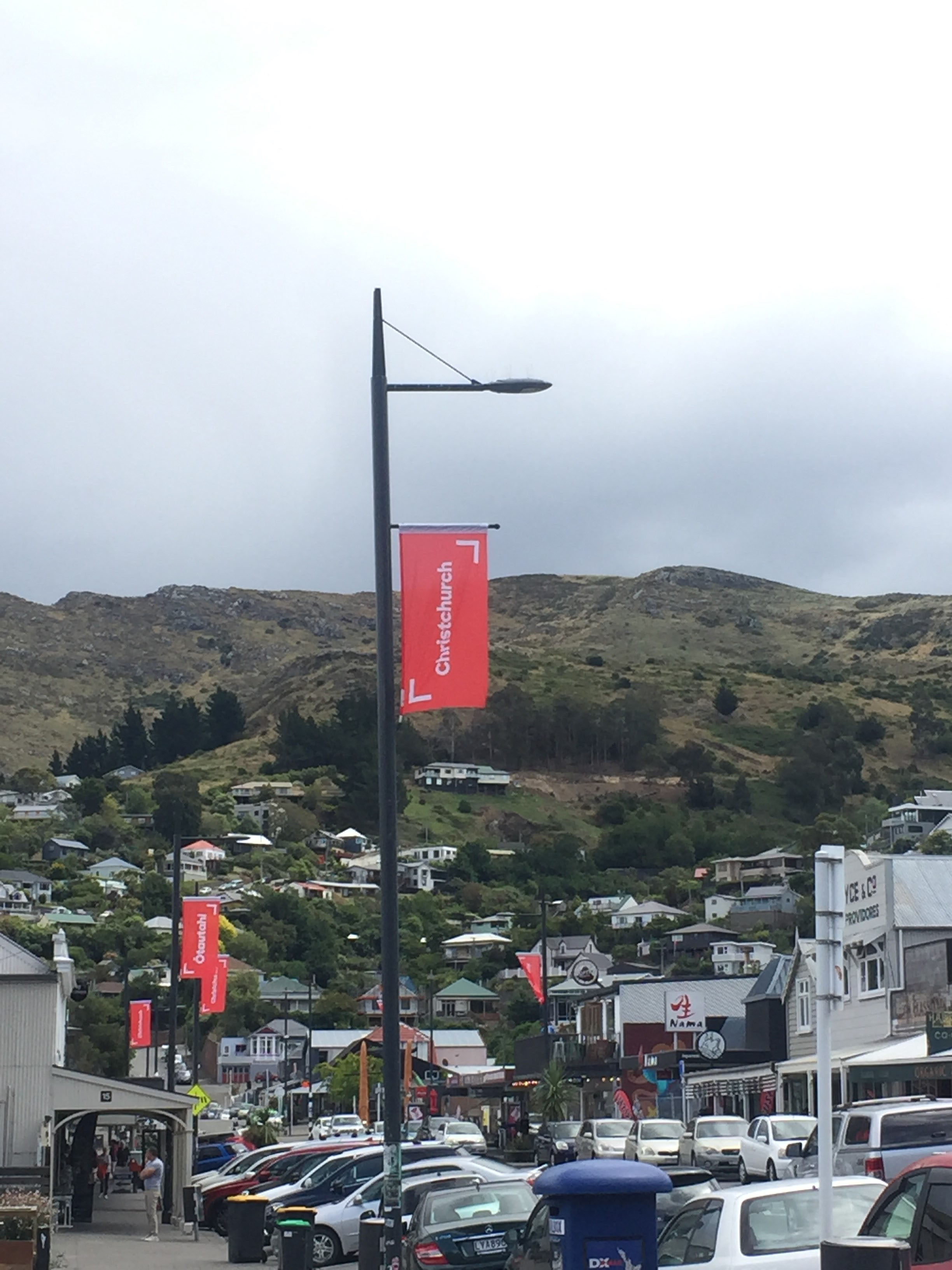 ChristchurchNZ is looking at different options for the Ōtautahi street flags in Lyttelton.
It comes after Deputy Mayor Andrew Turner met with ChristchurchNZ on Monday after concerns over the flags from people in Lyttelton.
Turner, who is the Banks Peninsula Ward Christchurch city councillor, has lived in the port since 2003.
ChristchurchNZ is the tourism marketing and economic developement arm of the city council.
Turner, like other Lyttelton people say Ōtautahi, which is the Maori name for Christchurch, is not suitable for Lyttelton.
The Maori name for Lyttelton is Ōhinehou and the harbour is Te Whakaraupō.
There are also Christchurch flags in Lyttelton which has upset people in the port.
Said Turner: "Lyttelton is distinct from Christchurch, both geographically and culturally; it is a Banks Peninsula town not a Christchurch suburb. It's similar to Akaroa, despite being part of the wider Christchurch City Council area," he said.
The most important issue to Turner is respecting Māori culture.
"The main issue is the appropriateness of Ōtautahi, as the name for Christchurch, being used beyond the traditional Christchurch area and expanding into Banks Peninsula, especially when Lyttelton is Ōhinehou and the harbour is Te Whakaraupō."
At Monday's meeting Turner asked ChristchurchNZ to take advice and consider whether the use of the specific Ōtautahi flags were appropriate for Lyttelton.
"And if not, then they need to decide what flags should fly instead.''
Last week when debate started over the flags, ChristchurchNZ told The Star replacing the flags "is not budgeted for this financial year, nor is the future design and installation of suburb-specific banners."
It has cost $22,134  to put flags up in Christchurch.
Last week, The Star revealed Lyttelton residents' concern over the new Ōtautahi and Christchurch-named flags lining the port's streets.
The issue has been a large talking point in the community.
Said Malcome Carne: "I would prefer to see Lyttelton on the flags. We have our own separate identity and physicality. The flag issue is about keeping separate rather than making Lyttelton a suburb."
Said Rob De Thier: "It would be nice to see the flags replaced with Lyttelton and Ōhinehou. It has always been the port of Lyttelton with its own special identity."
Several people mentioned the importance of Lyttelton flags so those visiting would be able to identify the town.
Said Sachin Jacob: "The flags should say Lyttelton, so everyone who visits can clearly recognise it as that.''
Said Charlotte Bruce: "Because of the strong community perspective here, it makes sense for the flags to say Lyttelton. It's a destination place. Lyttelton locals are proud of their home.
"It would be cool to see a mixture of place names on the flags, with both Lyttelton, Christchurch and the Maori translations."
Bruce lives in Hornby and works in Lyttelton. She acknowledged how different the two areas are to each other, saying Lyttelton had the most stronger community.
"Lyttelton has a completely different vibe. When I come here, it is like I'm on holiday. There are different shops and it has its own microclimate. If changing the flags helps the residents to feel like they belong, than it is important this community perspective is listened too."