Opponents of Lincoln South say they have legal experts within their ranks to fight the development.
It could cost tens of thousands of dollars to take an appeal to stop the 1710-home subdivision going ahead.
Selwyn District Council last week approved a controversial Carter Group plan change application, Plan Change 69, which has paved the way for the development.
Lincoln resident Denise Cole and about 40 fellow residents are gathering under the banner of a new incorporated society they have called Lincoln Voice.
Cole said they had legal and other experts within their ranks, who could help keep costs down for any appeal they may pursue.
"We do have quite a few people to tap into, and that's where we are at at the moment, looking into how we can do that," Cole said.
Once the district council's decision to approve the plan change is publicly notified, those who submitted during public consultation have 30 working days to make an appeal to the Environment Court.
Natural resources law expert Professor Barry Barton told the Selwyn Times that in situations such as these, some groups were capable of preparing and arguing their own case, which brought legal costs down. Another expense they had to consider was that for expert evidence, in order to back up their arguments in front of the Environment Court.
Cole said she expected the cost could be anything from a few thousand to tens of thousands of dollars. At this stage the group was investigating whether to appeal or not.
Tim Carter of Carter Group declined to answer questions from the Selwyn Times about a potential appeal, and what the time line his company had for developing the subdivision.
In an emailed statement, Carter said the company was "delighted" PC69 had been approved.
"We were pleased the commissioner acknowledged that there will be significant ecological benefits from the rezoning, including enhancing and protecting the existing waterways, compared to leaving the land in its present rural zoning," Carter said.
The company already had more than 300 registrations of interest in sections on its Lincoln South website.
The development would include three commercial centres.
"We acknowledge the community's desire for a medical centre and a supermarket. We have already met with the Ministry of Education, as we understand the need for future schools in the area."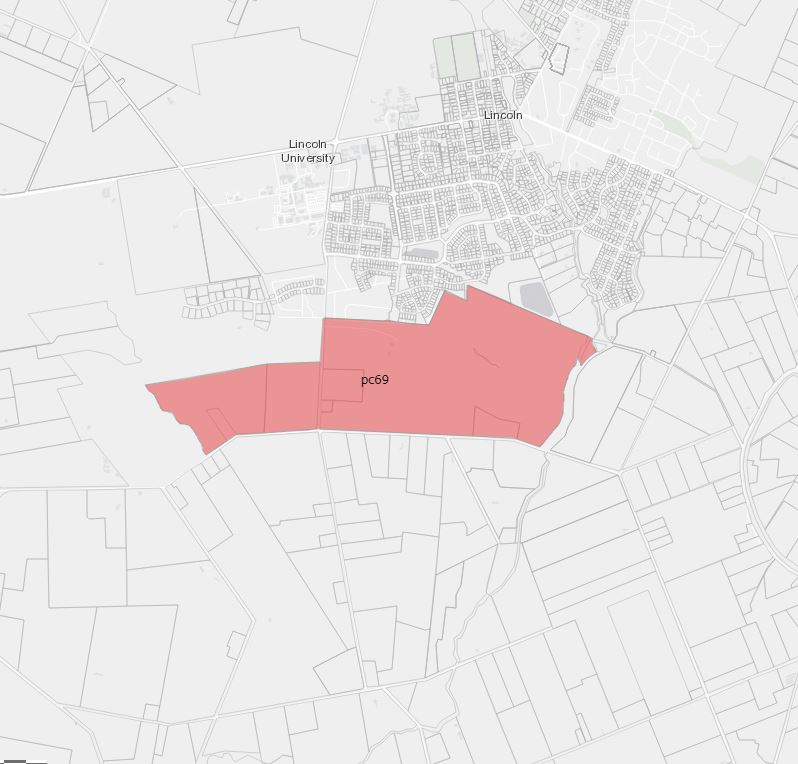 Meanwhile, about 15 Lincoln residents attended last week's district council meeting, witnessing councillors debate and then decide to approve PC69.
At one point the group broke into applause, after they heard Cr Sophie McInnes speak out on the reasons why she wanted to delay the district council's decision.
Cole and husband Sam Carrick, Lincoln grandmother Sue Prendergast, and emeritus professor of soil science at Lincoln University, Keith Cameron, had separately addressed councillors prior to the discussion, in the public forum section of the meeting.
Among their chief concerns was loss of highly productive soils, particularly on the verge of Government planning to make its final decisions on the proposed National Policy Statement for Highly Productive Land next month.
They believed if the PC69 decision could be delayed, then the district council would be able to take the new policy statement into consideration, and not solely be guided by the National Policy Statement for Urban Development, under which the PC69 application had been allowed.
Since the NPS-UD was introduced in 2020, the district council has received 16 private plan change requests for rezoning. If all approved, they would enable about 10,000 further residential sites in eastern areas of the district.