Redcliffs artist Marie-Claude Hébert has used colourful acrylic paints to capture Prime Minister Jacinda Ardern in her joyful youth; a portrait of a leader in the making.
The artwork is part of Hébert's new exhibition at The Rock in Sumner. It features portraits of females in celebration of women.
Part of her exhibition is a series called Girls will Amaze. This series features portraits of famous women in their youth, in celebration of the endless potential of young girls.
The paintings include Ardern, American poet and civil-rights activist Maya Angelou, and Malala Yousafzai from Pakistan, an activist for female education and the youngest Nobel Prize laureate.   
Another series featured is a celebration of women in music. The paintings include portraits of Benee, Elizabeth Stokes from The Beths, and Dame Kiri Te Kanawa.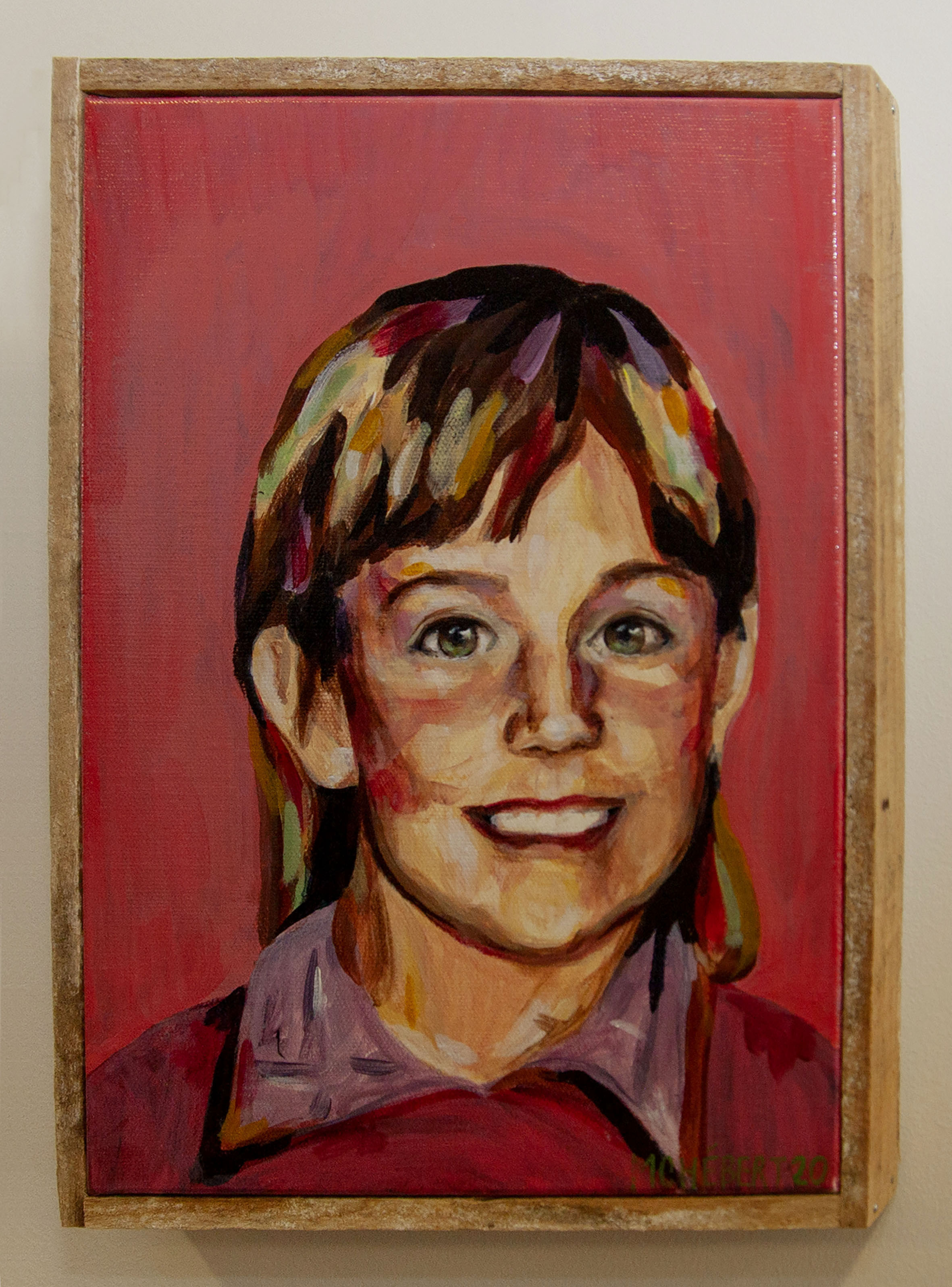 The final series is called 'Roles That Struck,' featuring portraits of female movie and television characters who have inspired Hébert with their strong-will, intelligence, wit, bravery and passion.
Hébert said: "This series is meant to highlight the importance of representation in entertainment.
"The characters I've painted are not just successful but are silly and kind too, showing the diverse and complicated full range of a woman's personality."
She hopes her paintings will start conversation around the rocky road women often face in life.
Hébert is also encouraging the public to bring their children to the exhibition to show how young girls can grow up to achieve amazing things.
Each of her series celebrates women through a different style of painting, something which challenged Hébert's practice.
The paintings are on sale and range in price from $500-$700.
Portraiture is Hébert's favourite focus for her paintings, which she creates primarily with acrylics. Her style is impressionism with a hint of realism she captures in her subject's expression.
Hébert works full time as a geologist and is mother to two children. She is originally from the south of Montreal, Canada, but has called Redcliffs home for 10 years.
She has been creating art for as long as she can remember, motivated by the satisfaction of completing a painting.
"Painting fills my bucket, it makes me feel happy."
The exhibition is open for public viewing at The Rock, 10 Wakefield Ave, Sumner, until the end of April.