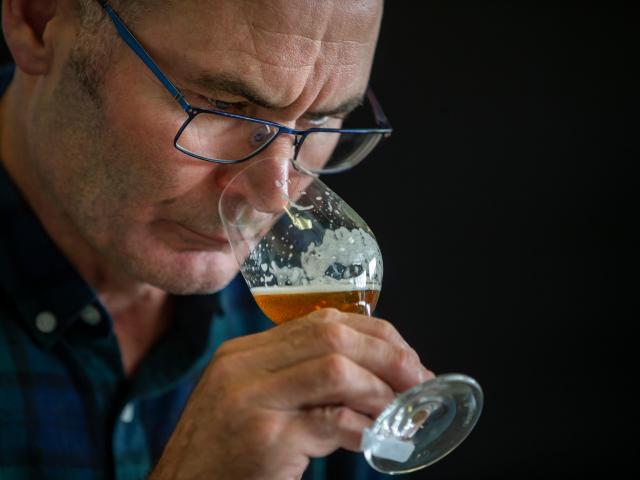 Even after 16 years in business, Ralph Bungard is excited to have his Three Boys Wheat beer included in this year's New World Beer and Cider Awards Top 30.
The annual Top 30 list features the best beer and ciders for customers to enjoy, having been awarded top marks by an independent panel of 25 judges at the beginning of March.
''There are so many well-made beers out there that to find your way to the top of that pile is exciting,'' Bungard says. ''Particularly for our Wheat beer which has been around for a long time.''
Three Boys Wheat has been part of the core range for much of the Christchurch brewery's existence. The brewery launched in 2004 and has since become a fixture in the New Zealand craft beer world.
Bungard remembers making home brew during his student days, generally as a budgetary measure, and without the benefit of the quality equipment and ingredients available now.
Having departed New Zealand's shores to pursue a career in science in the United Kingdom, he was introduced to the universe of beer made there and in Europe.
''The variation was mind-blowing at that stage for someone who'd come out of New Zealand, where beer was largely just brown and fizzy variations of a brand,'' Bungard says. ''There are all those amazing European beers, plus the incredible British styles. And you don't have to travel that far to get a massive variation in culture.''
Having had his tastebuds turned on, he started brewing as a hobby while living in Sheffield. But in 2001, he and his wife and young family returned to New Zealand. Here, Bungard found working in science wasn't a favourable option, due to the lack of funding available.
And so, while working part-time at the University of Canterbury, he developed what became the Three Boys Brewery.
''It was a choice of two loves in a way,'' he says. ''I really loved science, and still am passionate about it. But as a scientist, money shouldn't be at the front of your thoughts. And brewing had science aspects to it; working things through and experimenting, plus being able to make something from scratch. It became more attractive, and it was the right time to do it.''
Bungard now wonders how he summoned the courage to take the leap. Having spent a lot of time honing his beers to a commercial level, the Three Boys core range was launched.
That has largely been maintained over the decade and a half since, with the Pilsner and IPA being at the heart of the range. There's also the award-winning Wheat, a Porter, Golden Lager, APA, and many other quality beers.
But Bungard remembers a conversation with New Zealand craft beer pioneer Richard Emerson, whose Pilsner had long been the flagship for Dunedin's Emerson's Brewery.
''He said 'every brewery needs an Emerson's Pilsner','' Bungard says. ''What he was saying is that every brewery needs a beer that people will keep drinking. It creates the backbone. We have the Pilsner and the IPA, and we produce others around them, but they're the ones that people grab first and love the most."
It remains a valuable lesson, especially in a now crowded craft beer market where experimentation and branding are often favoured over consistently producing good beer. Three Boys also make the currently popular varieties, while remaining focused on the familiar favourites.
Such as Three Boys Wheat, now enjoying its day in the sun as part of the New World Beer & Cider Awards Top 30. It's a style that Bungard says has come into its own over recent years.
''Some people don't like to hear it, but there's nothing new in brewing,'' Bungard reflects. ''Our Wheat has all those things that modern craft brewers are doing, adding the flavours that yeast brings to it, and ramping up the mouth feel. We were inspired by Hoegaarden, which is hazy, and has orange peel in it. We chose lemon peel, because it was much more Kiwi. Three Boys Wheat always sells and is a sure-fire crowd pleaser."
Check out the full list of New World Beer & Cider Award winners and discover a new drop this season at
www.newworld.co.nz/top30
and at your local New World store.